Why Camila Cabello's Trip To NYC Has Fans In A Frenzy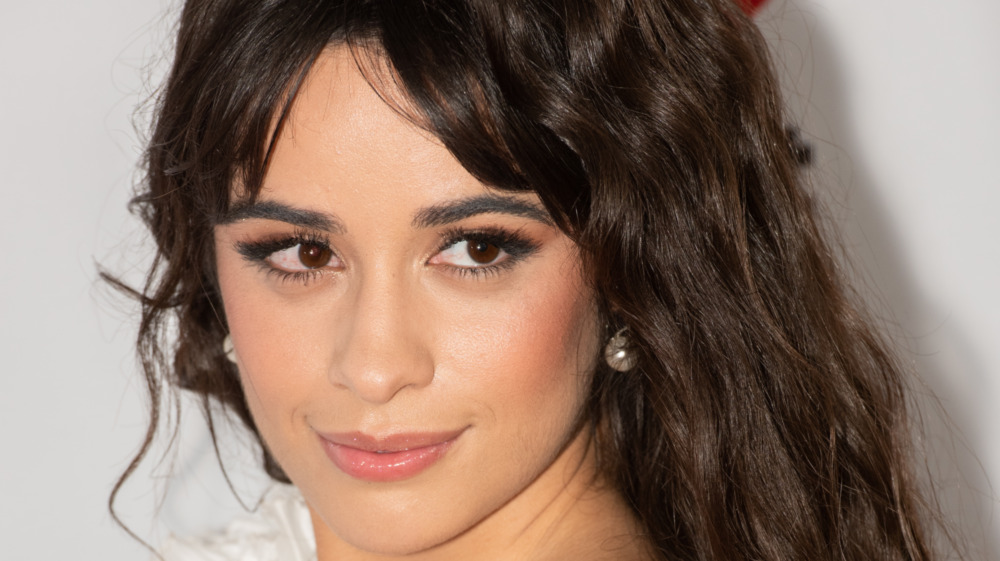 Shutterstock
Camila Cabello seems to be all over the map. On March 18, 2021, she posted a photo of herself gleefully carrying flowers at a farmer's market in California. A few weeks later on April 4, 2021, she shared a selfie from a boat in Florida. However, it's her April 14, 2021 post from Brooklyn, N.Y. that has fans excited.
The "Señorita" singer shared a series of photos and videos from her time in New York City to her Instagram feed that showed blooming flowers, some treats she munched on during her trip, her dog Tarzan, and most importantly, two videos of herself in what looks like a recording studio. "Thanks for the positive vibes in these chaotic times, Brooklyn !" she wrote along with three sunflower emojis. "And happy spring, New York !" Cabello added. While the caption did not seem to hint at much, fans quickly went into a frenzy with hope that the supposed recording studio videos mean the Cuba native is creating music for her third album, or "#CC3," as fans are dubbing it.
"CAMILA CABELLO IS WORKING ON NEW MUSIC CC3 IS COMING THE COLLAPSE," one fan wrote, seemingly screaming through her Twitter account. Another shared a GIF of a crying child with earphones on and said, "I'm ready." An additional fan commented on Cabello's Instagram post, calling her "queen" and urging her to release music.
While fans are clearly enthused, this isn't the first time Cabello has hinted at new tunes.
Camila Cabello has been working on music for quite some time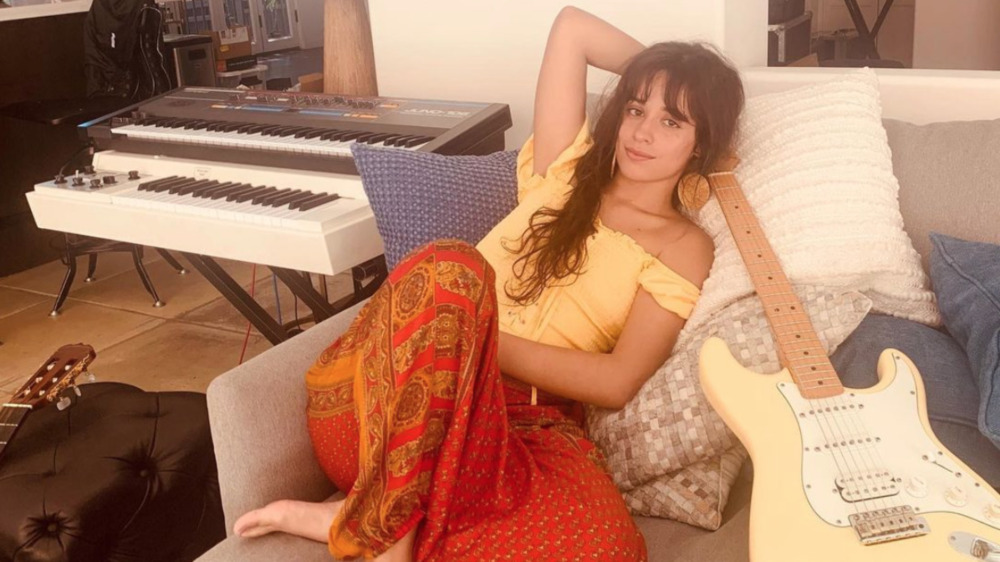 Camila Cabello/Instagram
Fans were buzzing with joy in August 2020 after Camila Cabello confirmed that she was busy creating new music. "Sending so much love to everyone. been writing a lot of new music and it's coming from a really pure place," she wrote along with a photo of herself lounging on a gray couch wearing flowy orange pants and a yellow top. "Reminding myself everyday that life is now; and not in yesterday or tomorrow. let's be extra gentle, soft, and kind to ourselves and others today," she continued. This was her first official confirmation that she was indeed working on more music since she released her sophomore album Romance in December 2019, as reported by Billboard.
The last musical release from Cabello came as a rendition of "The Christmas Song" with boyfriend Shawn Mendes in December 2020. The couple announced that all streams would "support those in need" and that they donated $100,000 to Feeding America to celebrate the release of the holiday tune.
Earlier in April 2020, Cabello treated fans to a virtual performance of "What a Wonderful World" with Mendes for Global Citizen's One World: Together At Home special. The special brought many artists together to raise money for frontline healthcare workers and the World Health Organization, per its website.