The Real Reason Shawn Mendes Loves Performing With Camila Cabello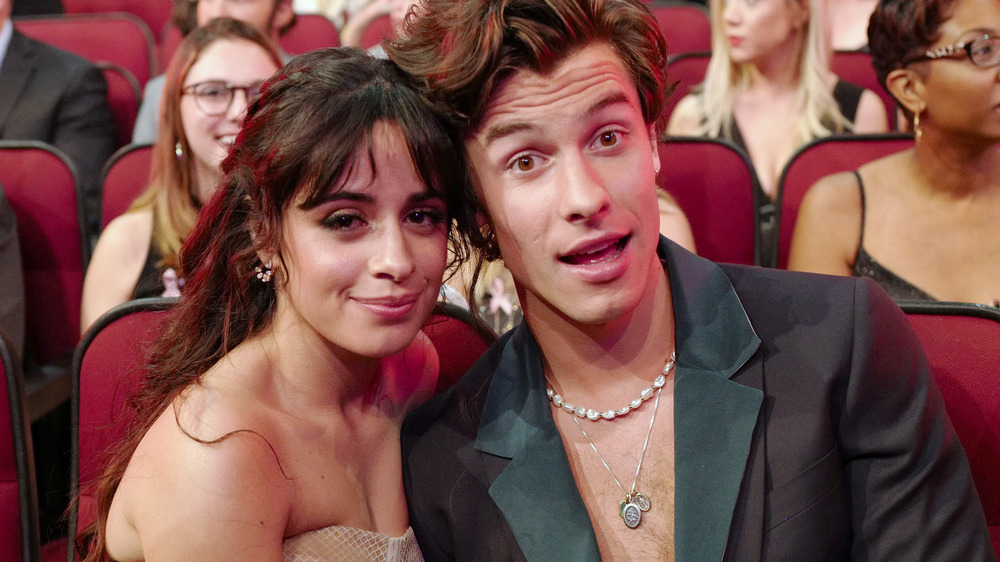 John Shearer/ama2019/Getty Images
Shawn Mendes and Camila Cabello have become one of those "it" couples that people just cannot get enough of. The singing duo began dating back in 2015 and they've been inseparable ever since. In fact, during the coronavirus pandemic lockdown, they made quite a few headlines.
As fans may recall, while Mendes stayed with the "Senorita" singer at her Miami home, the young couple slowly strolled around the streets of her local neighborhood. What may seem like a calm walk turned into a buzzing moment as their pace was practically glacial. In an Oct. 2 interview, the "Wonder" singer explained he and his girlfriend's stroll to SiriusXM's The Morning Mash Up.
"There's this one video of Camila and I, and we're like, walking down the street really slow. We almost look like zombies from The Walking Dead," Mendes said. "And we're like, really — and everyone's like, 'What the heck is going on with them? Are they on drugs?' And I was like, it's funny 'cause in that moment we were just, pretty overwhelmed by the world. And we were like, 'Oh, man. This is a really hard time. This is scary for everyone.' And you know, we were just like, 'Let's just walk slow and kind of just meditate and be chill.'"
The couple is also pretty chill on stage performing together. Keep scrolling to learn why.
Camila Cabello helps Shawn Mendes' on-stage fears fade away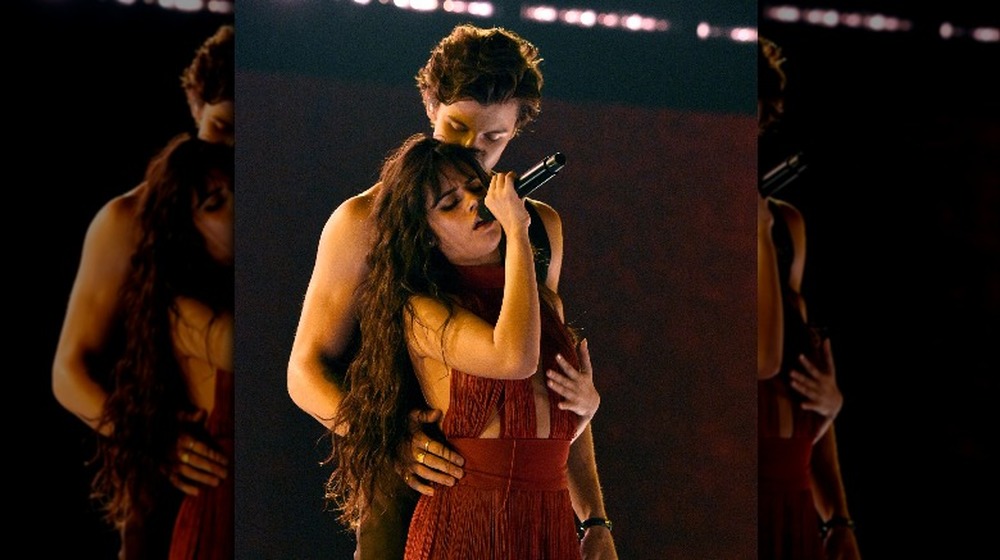 Kevin Mazur/ama2019/Getty Images
It's no secret that Shawn Mendes is in love with his longtime girlfriend Camila Cabello. In a November 2020 interview with Netflix, in promotion for his documentary Shawn Mendes: In Wonder, the singer shared why he loves performing with the former Fifth Harmony member.
"It's really nice performing with Camila," he began. "It feels like the fear kind of goes away, to be able to look someone in the eyes and be taken out of that moment and it becomes very special." Although he likes singing with her on stage, Mendes confessed that he doesn't like singing for his girlfriend privately.
During a phone interview with The Kyle and Jackie O Show, the international star said it's a bit nerve-wracking. He explained, "You definitely don't just sing to your girlfriend, especially when your girlfriend is also a singer." It could also be because literally all of his songs are about her, as he said in his documentary. "My song comes on the radio or something and I'm like, 'Everything's about you. They're all, they have always been about you,'" he gushed. "She goes, 'What do you mean?' Like, they're all about you. Like every song I've ever wrote."
While that sounds a bit far-fetched, it's still adorable and deserves all the puppy eyes.