Inside Savannah Guthrie's Marriage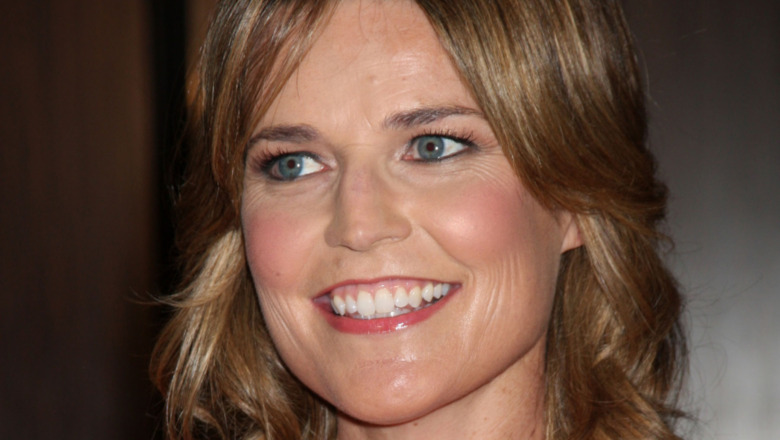 Shutterstock
Savannah Guthrie has been married to husband Michael Feldman for almost as long as she's been a host on The Today Show on NBC. As she noted in an appearance on The Ellen Degeneres Show, when she started on the morning news show a decade ago, Guthrie was not married. This prompted Degeneres to quip, "It's amazing that you could get married getting up at 3 in the morning and having that kind of life. How you were able to meet anyone at that point is amazing."
Guthrie and Feldman, who have two children together, were married in 2014. In an interview with Drew + Jonathan Reveal, Guthrie joked that Feldman's handiness was one of the traits she liked about him at first. "When we first started dating, he came over and fixed my toilet, which I found to be very attractive," she joked.
After seven years of marriage, it's clear that Guthrie's instincts about Feldman were right on point. As she explained to Degeneres, she's lucky to have found a partner who supports her and her career as Feldman does.
Savannah Guthrie and Michael Feldman have it figured out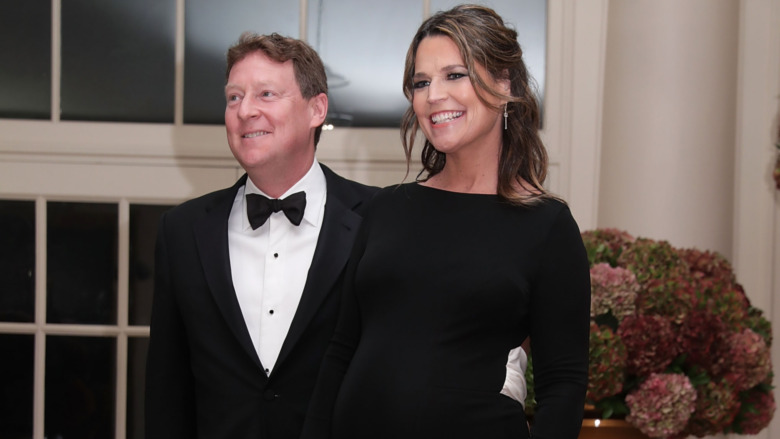 Alex Wong/Getty Images
Savannah Guthrie agreed with Ellen Degeneres that she's lucky to have found a mate who's cool with the odd hours she has to keep as a part of her job. "Who would even choose this voluntarily? You're right — I'm lucky I'm not alone," Guthrie said with a laugh.
In their interview describing their life during the pandemic with Drew + Jonathan Reveal, Guthrie's husband Michael Feldman seemed more impressed by her hectic work schedule than anything else. "A fair amount of Savannah's workday is while the kids are still sleeping. And that's good on one hand, but then she has to roll right into Mommy mode," he explained. "So she's 'on' from when she wakes up at 4 a.m. until the kids go to bed at night. I'm in awe of her ability to create structure. I'm trying to figure out an acceptable time to have a cocktail, and she's like 'OK, arts and crafts hour!'"
In the Ellen segment, Guthrie also joked, "I have to say, it's been a lot of togetherness during the pandemic." Quarantining for a year would put a strain on anyone's marriage, but these two kids sure seem to have it figured out.