Inside Queen Elizabeth's Relationship With Meghan Markle's Mother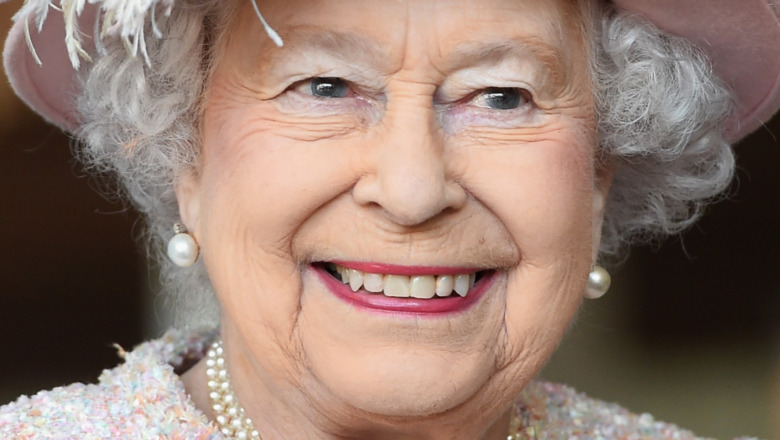 Stuart C. Wilson/Getty Images
Meghan Markle has a close relationship with her mother, Doria Ragland, so much so that Ragland was firmly by Meghan's side as she spent time with the royal family in the days leading up to her royal wedding with Prince Harry in 2018. Meghan hasn't made a secret about her admiration for her yoga instructor mother, and had gushed about her multiple times before.
Meghan named Ragland as one of the 10 women who changed her life in a 2017 interview with Glamour, sharing how inspired she was by her mom and her dedication to working with people within the geriatric community. "For me to watch this level of life-long sensitivity to nurturing and caregiving, but at the same time my mom has always been a free spirit. She's got dread locks and a nose ring," Meghan explained. "We can just have so much fun together, and yet, I'll still find so much solace in her support. That duality coexists the same way it would in a best friend."
But while we know Meghan is close to her mom, what does her husband's grandmother really think about Ragland? Read on to find out more about their relationship.
How Queen Elizabeth really feels about Doria Ragland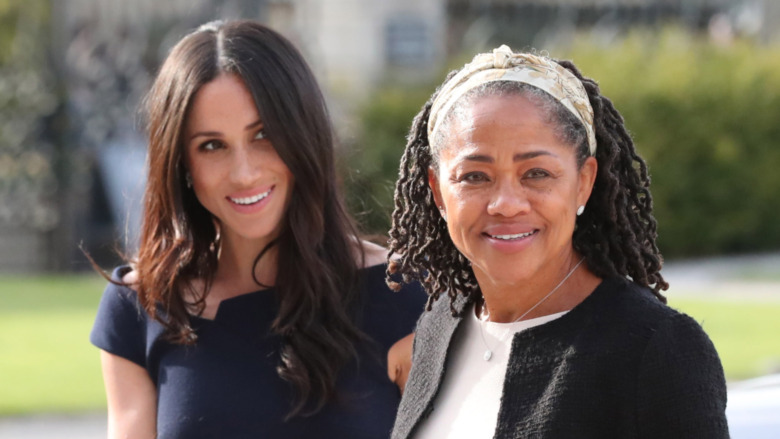 Wpa Pool/Getty Images
It seems as though Queen Elizabeth II welcomed Meghan Markle's mom Doria Ragland into the royal family with open arms when things got serious between Meghan and Prince Harry. It was reported in December 2018 (via Yahoo!) that the queen had supposedly broken protocol to allow Ragland to spend Christmas with the royals so she could be with her daughter. However, Ragland didn't actually attend and there were mixed claims about the accuracy of the reports.
But whether or not the queen did break protocol over the festive period, we do know she was more than willing to spend time with Meghan's mom ahead of the royal wedding. A day before the ceremony, Today reported that Ragland and her daughter had afternoon tea with Queen Elizabeth and her late husband, Prince Philip. The queen is said to be the one who invited the duo and initiated the get together, showing she clearly had a lot of respect for Meghan and her mom.
The following year, the two were photographed together in a snap branded "history-making" by royal watchers. As reported by People, a stunning family photo was released in May 2019 that showed Meghan and Harry showing off baby Archie to his grandmother and great-grandparents. The family all looked very happy as Ragland and the queen stood next to each other and cooed over the baby. Of course, the queen would never be photographed next to anyone she doesn't want to be.
What does Doria Ragland think of the queen?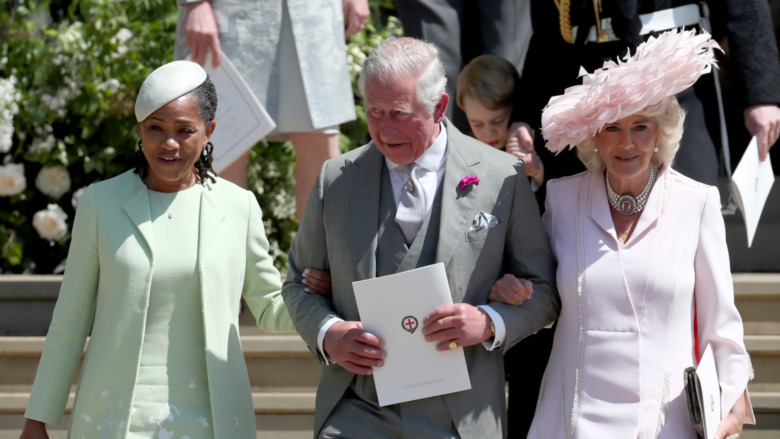 Wpa Pool/Getty Images
It seems like Queen Elizabeth's respect for Doria Ragland is most certainly returned. An insider told Us Weekly in 2018 that Ragland was thrilled to meet the British monarch and reportedly claimed that getting to spend some time with her was one of her favorite things about Meghan Markle and Prince Harry's wedding.
"Doria is saying the biggest highlight of the wedding, of course after watching her daughter say 'I do' to the man she loves, was meeting the queen," a source claimed, adding that, although the big moment was sure to "have been extremely intimidating," Meghan and Harry both "did a marvelous job of preparing her."
It was then reported in May 2019, shortly before Archie's birth, that the two shared a "special bond." A source told Closer Weekly that the queen supposedly "loves hearing Doria's stories about her life in LA and the two of them have developed a special bond." They even claimed that Queen Elizabeth had joked to Ragland about giving her a yoga lesson. Now that's something we'd love to see!