Nicole Kidman Is Seen As Lucille Ball For First Time Ahead Of Comedy Legend's Biographical Drama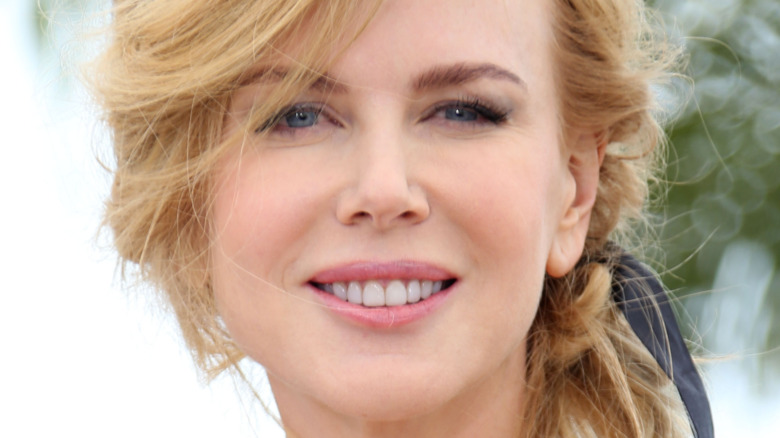 Shutterstock
Nicole Kidman... you have some explainin' to do! The actor is set to play the role of Lucille Ball on the highly anticipated new biographical film Being the Ricardos, and it's safe to say that it will be a hit. Fans have wanted to see a movie about Ball and husband Desi Arnaz for quite some time, and to be honest, so have we.
According to the former couple's daughter Lucie Arnaz, the film will have a bit of humor but it's not a biopic. The Aaron Sorkin-produced project follows Ball and Desi's lives in real life, rather than primarily focusing on them as characters Lucy and Ricky Ricardo. Lucie shared a video on her Facebook page in January 2021 to speak out on the project for the first time. 
"It is a story of the two of them and how they met, and what went right with finding the show and what went wrong, their relationship, their love affair," she revealed. "It's going to have I Love Lucy in it — as a matter of fact, Aaron Sorkin has set it on the stage of filming, one week of rehearsing and filming the show, and all this other stuff takes place during that time." Kidman also spoke to Variety about the project in January 2021, sharing that she had been watching a lot of I Love Lucy to prep for her role while noting that she was excited to "give it a go." Keep scrolling for more deets. 
Nicole Kidman channeled Lucille Ball's classic hairdo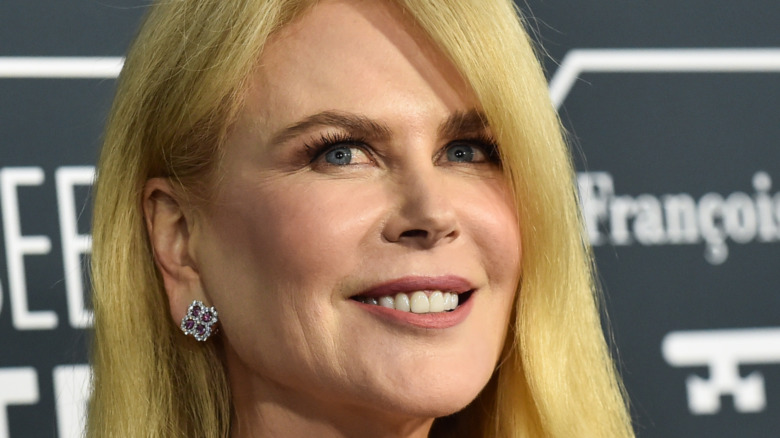 Shutterstock
Press leaked the first sneak peeks of Nicole Kidman as Lucille Ball in April 2021. One of the photos (via People) appeared to have been snapped on set and saw Kidman rocking Ball's signature red mane. She also wore a black face mask, making her eyes the only visible facial feature in the photo. She styled her hair with a side part, and her curly, red tresses brushed the tops of her shoulders. KIdman rocked a black jacket over a light green top, layered with a cream blouse.
There's no doubt that fans are excited about Aaron Sorkin's new project, many initially questioned the casting. According to Entertainment Tonight, some Ball fans had hoped Debra Messing would be cast since she bears an uncanny resemblance to the late comedian. Javier Bardem's casting as Desi Arnaz also faced a similar situation because he's Spanish and not Cuban.
Sorkin addressed the backlash in an interview. "I think that the people thought that we've cast them as Lucy and Ricky Ricardo," the producer shared. "The film takes place during a production week of I Love Lucy – a Monday table read to Friday audience taping, with a whole bunch of long flashbacks which are telling the story that got us here – and because there's a table read, there's rehearsals, and then there's tape night, we do see moments of them being Lucy and Ricky Ricardo." He also called Kidman and Bardem two of "the greatest actors ever."