The On-Air Wardrobe Malfunction That Mariah Carey Will Never Forget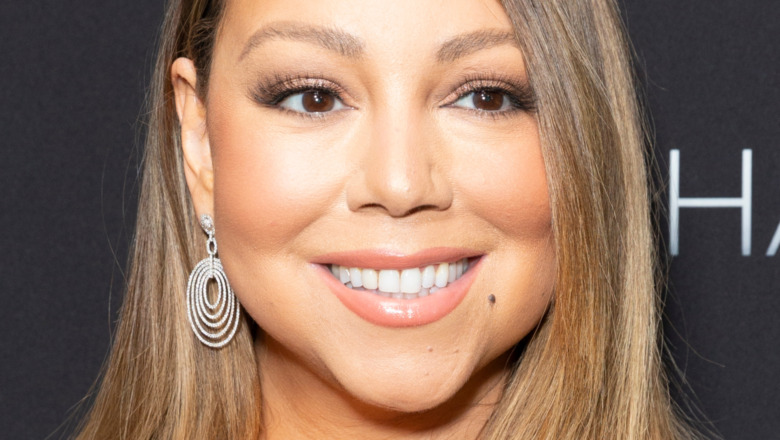 Shutterstock
Being a legendary pop diva comes with a price, and Mariah Carey's decades-long career is proof of just that. The multi-million dollar singer has broken record after record with more than a dozen studio albums. Over the years, Carey's become known for her diva tendencies, sequin gowns, enviable vocal range, songwriting skills that make even the smartest of fans open a dictionary, and signature butterfly accessories. Yet, even one of the industry's top divas has her moments.
In 2001, Carey appeared on MTV's TRL, surprising then-host Carson Daly in a t-shirt that read "Loverboy" and pushing an ice-cream truck on set. The singer then did an "impromptu striptease," according to Billboard, before going "on a discordant rant about therapy." The outlet noted that Carey ultimately checked into rehab for a breakdown due to exhaustion, but of course, keeping her legendary status, she still landed the highest selling single of 2001 with "Loverboy."
Much to the lambs' (Carey's die-hard fans) delight, Carey came back stronger than ever with the "longest-reigning Hot 100 No. 1 single of the 21st century," "We Belong Together" in 2005, but it wouldn't be long until the diva faced another on-air moment that fans surely won't soon forget.
Mariah Carey's dress popped on 'Good Morning America'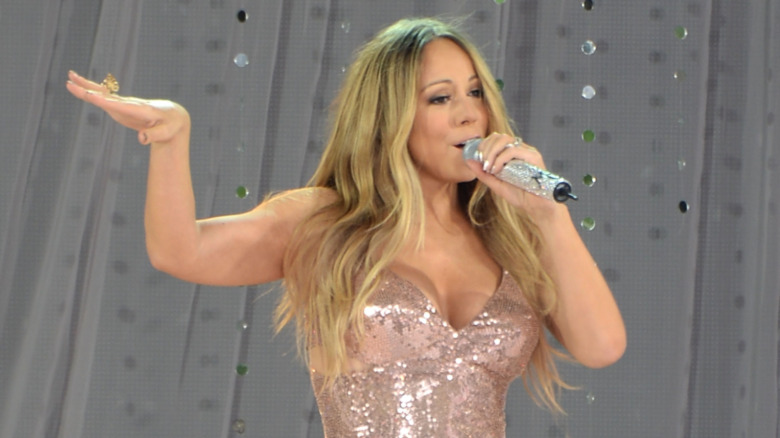 Andrew H. Walker/Getty Images
Just a few years after releasing her 12th studio album, Memoirs of an Imperfect Angel, Mariah Carey was met with a large crowd of fans as the singer performed on stage for Good Morning America. Unfortunately for Carey, the moment was met with a small wardrobe malfunction.
During the 2013 GMA performance in New York City, Carey was chatting it up with host Lara Spencer in a pink, sparkling Donatella Versace dress before she abruptly said, "Oh shoot, now the back of my dress just popped!" (via The Hollywood Reporter). Spencer stepped in to help the star out, holding up Carey's dress while backstage staff came to pin the artist's dress back together. In true Carey fashion, the pop singer added, "I love you, Donatella, but it popped, darling." The show cut to commercial, giving the "Shake It Off" singer a chance to change into another gown to perform with R&B singer Miguel.
The on-air mishaps seemingly didn't stop for Carey that day, who murmured an "oh s**t" on live television before joking with the audience, "you didn't hear that."