The Real Reason Mariah Carey Calls Herself A Diva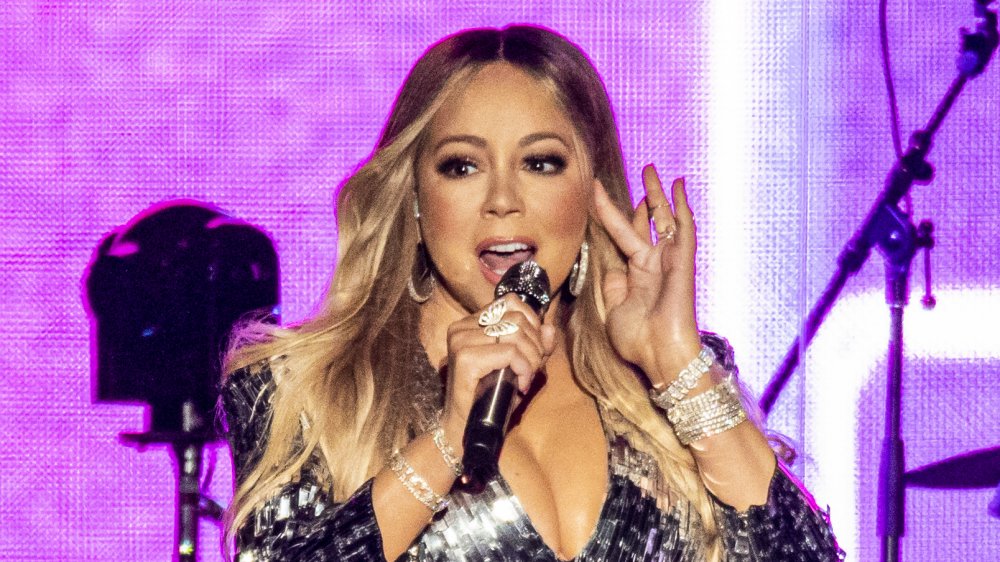 Scott Legato/Getty Images
Calling Mariah Carey a diva is probably something that fans have never thought too hard about because it just seems to make sense, right? First off, Carey's musical career broke through in an age of divas, when women with powerful voices, like Whitney Houston and Celine Dion, dominated the charts and the airwaves. As Carey's career progressed, however, she came to be known as a diva of a different kind. Carey was not just a diva with a big voice, but a star who enjoyed a glamorous life, being waited on hand and foot, and bathing in milk.
Fans might be surprised to learn, then, that Mariah Carey calling herself a diva is a decision she made a long time ago. Even before the fame, the word "diva" held a special significance for Carey, one that relates to her familial background and the icons she looked up to as a little girl. Although many people might hear a negative connotation when that word gets mentioned, the phrase never carried that baggage for the Songbird Supreme. Let's take a look below at what she had to say about the controversial descriptor.
Mariah Carey doesn't care what people think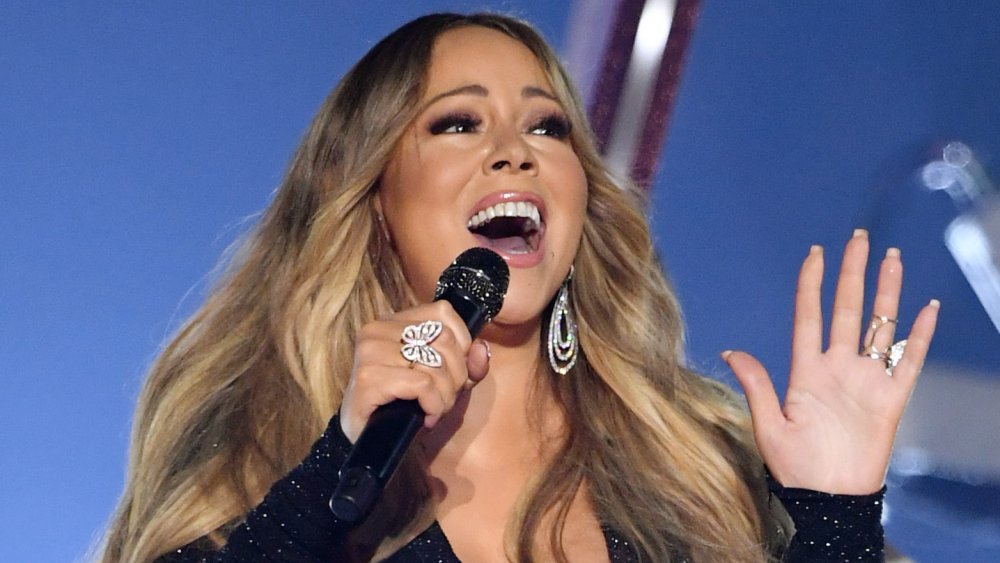 Ethan Miller/Getty Images
Mariah Carey sat down with Oprah Winfrey in September 2020 for Apple TV+, and set the record straight when it came to the word "diva." She explained that the word comes from her mother, who was an opera singer. Although Carey said the dictionary definition of the descriptor is closer to "a very talented, usually soprano, operatic singer," that's not the definition she learned as a kid. "I heard the word 'diva' thrown around so much as a child and I didn't look at it as a negative thing," Carey explained during an episode of The Oprah Conversation. "She would just say, like, 'So and so is very much the diva,' and I'd go, 'Okay, I guess that means they're, like, grand or fabulous." Ha! 
Carey also named pop culture divas who she looked up to and who influenced her, like Marilyn Monroe, and, of course, Diana Ross. "She's a true diva in the best sense of the word," Carey glowed. Carey, Ross, Billie Holliday, and Aretha Franklin were all born in the same week, which Carey, who does not acknowledge her birthday, has dubbed a "whole diva week." In terms of how other people use the word, Carey said, "The negative part of it — I don't even care. Like, I look at it as a compliment now because it's so overused." Winfrey agreed, saying that Carey has "earned" the title.
So hats off to the ultimate diva, Ms. Mariah Carey.