Where Is Prince's Ex Mayte Garcia Today?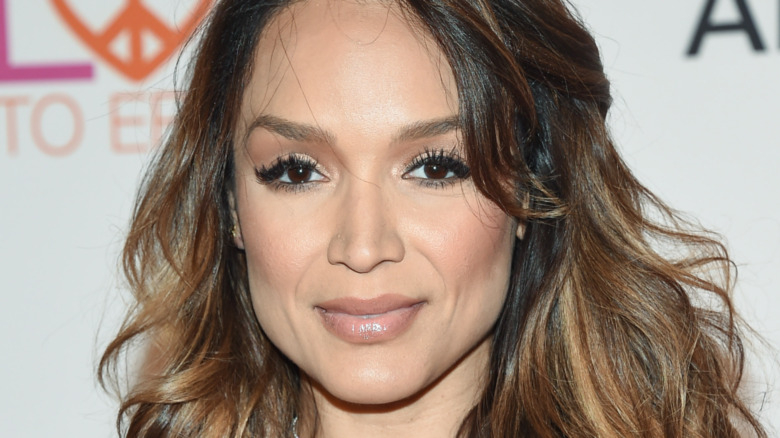 Shutterstock
Years before iconic musician Prince died in 2016, he married Mayte Garcia. The story of their relationship was a wild one, and she received a fair amount of attention after his death. Many of his fans wonder what she's doing now.
As Garcia detailed in her book The Most Beautiful: My Life with Prince, she was just 16 years old when she first met the famed musician. She had sent him a videotape showing her belly dancing, and soon after that, he had her brought backstage after a performance. As People detailed, Prince was 32 at the time. They stayed in contact after that brief, initial meeting, and she joined his crew of backup dancers after high school. The relationship for Garcia and Prince did not turn sexual until she was 19, and they wed almost exactly three years after that.
Just a few months after getting married, Garcia ended up pregnant. Baby Amiir was born in October 1996, but he was born with a devastating genetic disorder named Pfeiffer syndrome type 2 (via People). The doctors tried to help him survive, but he died a few days later. "I don't think he ever got over it. I don't know how anybody can get over it. I know I haven't," she told People. Garcia got pregnant again during her marriage to Prince, but she miscarried. The two split in 2000.
Mayte Garcia has built a full and busy life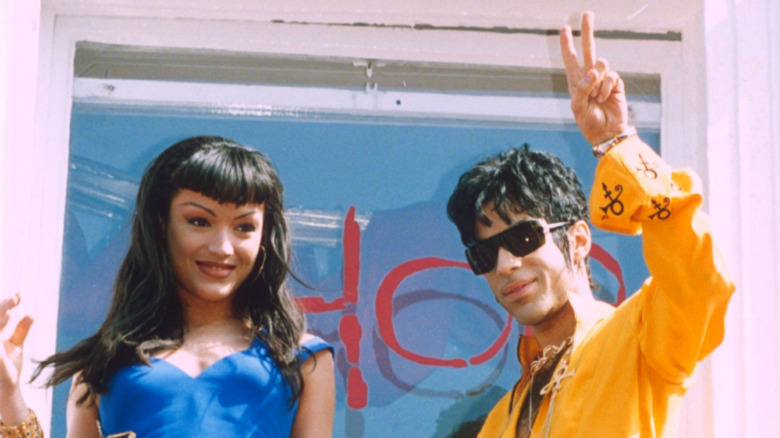 Brian Rasic/Getty Images
After Prince's death, Mayte Garcia wrote her book, hoping to share her story and show how much love there had been between them (per People). In the years after the couple ended their marriage, Garcia landed several acting gigs, including a multi-episode run on Army Wives, as detailed on her IMDb page. More recently, she appeared twice on the series 2 Broke Girls.
Hello Magazine noted that Garcia also did the reality television show titled Hollywood Exes after her marriage to Prince ended. Soon after she did the VH1 show, a viewer provided her with an opportunity to adopt her child. "We both needed to be loved. And five years later, she's my greatest gift. She is my angel, my everything," Garcia said of daughter Gia in 2016.
Garcia was diagnosed with multiple sclerosis after an initial flare in 2010, detailed Brain and Life. She initially kept the diagnosis hidden from everybody outside her inner circle. Eventually, however, she opened up about it in hopes of helping others. She moved to Las Vegas, Nev. and kept busy with plenty of projects.
One major focus of Garcia's life is Mayte's Rescue, a charity that helps find dogs new homes. In addition, as she's shared via Instagram, she regularly teaches dance classes. A recent Instagram post teased that she's got some surprises on the way, and it's clear she's keeping busy and has built a fabulous life in the years since she was married to Prince.