Prince Charles Gets Emotional After Viewing A Tribute For His Father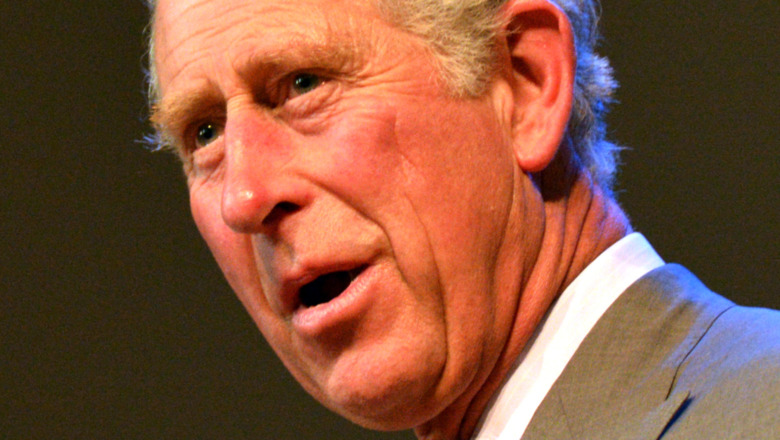 Shutterstock
Prince Philip died on April 9, 2021 at the age of 99. Philip's funeral will be held at St. George's Chapel in Windsor Castle on April 17, 2021, and close family will attend the ceremony. Queen Elizabeth is in a two-week period of mourning along with the rest of the royal family.
Prince Charles reflected on his father's passing on April 10, 2021, according to People. "As you can imagine, my family and I miss my father enormously. He was a much loved and appreciated figure and apart from anything else, I can imagine, he would be so deeply touched by the number of other people here and elsewhere around the world and the Commonwealth, who also I think, share our loss and our sorrow," he said.
The prince appeared grateful for the public's support, adding, "My dear Papa was a very special person who I think above all else would have been amazed by the reaction and the touching things that have been said about him and from that point of view we are, my family, deeply grateful for all that. It will sustain us in this particular loss and at this particularly sad time."
It's clear that Philip is trying his best to move on after his father's death. Keep reading for more details on how he is coping.
Public tributes to Prince Philip poured in and struck a chord with Charles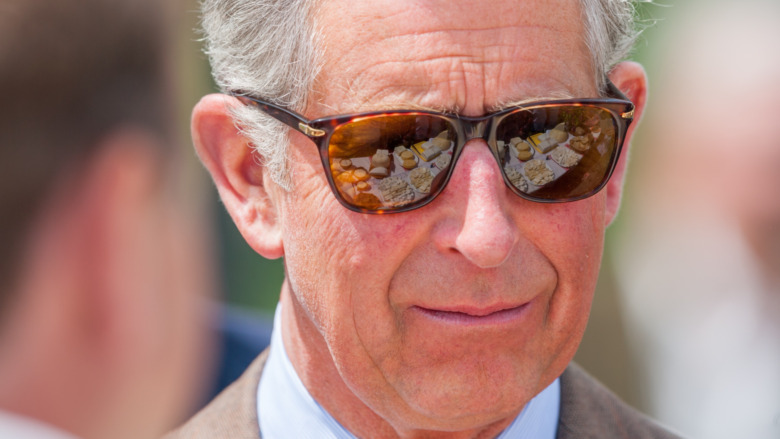 Shutterstock
Prince Charles and his wife Camilla, Duchess of Cornwall, visited the gardens of Marlborough House on April 15, 2021 to view the public's tributes to Prince Philip. Thousands of bouquets adorned the gardens, according to People. Marlborough House was chosen for the tribute so crowds would not gather outside the palaces, according to Daily Mail.
Along with messages of condolence, the public decorated a bench with handmade art. Charles even spotted a toy Land Rover, his father's favorite vehicle. The tribute appeared to strike a chord within Charles, who reportedly "appeared emotional" when he viewed the messages, cards, and other memorabilia in the gardens. Camilla apparently wiped away tears. 
Former palace spokeswoman Ailsa Anderson told People why Philip wanted a scaled-down funeral, regardless of COVID-19 restrictions. "Ironically, it is probably how he would have liked. No fuss, no bother. Right through his life, he never knew what all the fuss was about," she said.