Prince Philip's Reported Coffin Choice Is Turning Heads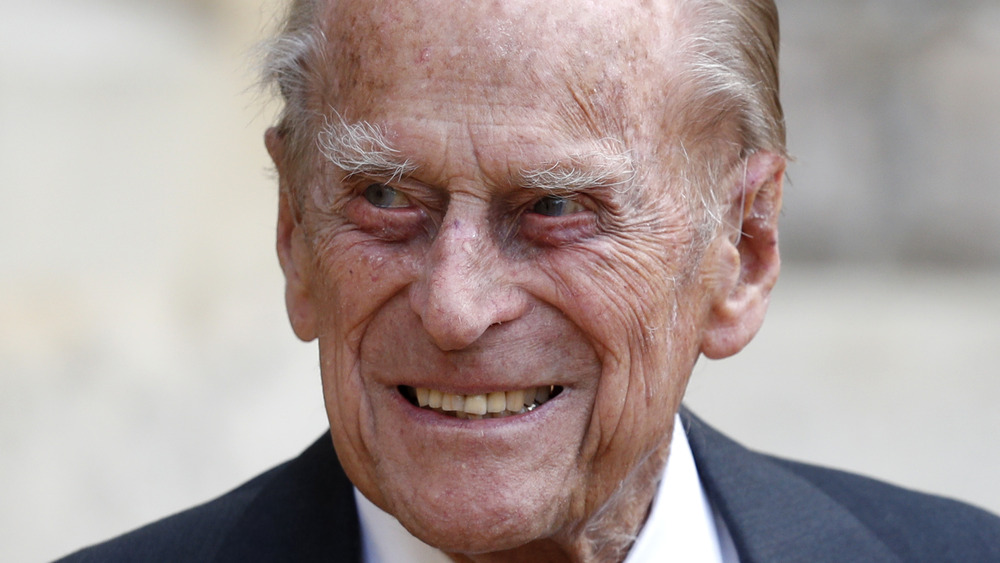 Wpa Pool/Getty Images
The world was saddened to learn of the death of Prince Philip in April 2021. For years, the patriarch for the modern royal family stood firmly by his wife Queen Elizabeth II's side. He met Elizabeth at some point in his teenage years, and the pair married when he was 26 and she was just 21.
Philip dedicated his life to service for both his family and his country. He was born to Greece's royal family, but gave up his citizenship to marry Elizabeth in 1947. He joined the British Navy, where he served as an officer until Elizabeth took the throne, at which point he left to focus on his royal duties, per The New York Times. Philip and Elizabeth were married for over 70 years. During that time, he helped her rule the commonwealth and raise their four children.
Though the loss of the 99-year-old royal saddened the commonwealth, his death wasn't much of a shock. In recent years, Philip spent time in the hospital for emergency heart surgery and other issues that were not made public. He was released from his latest stay as recently as March 2021.
As you can imagine, there were already preparations for Philip's eventual death underway. He was 99, after all. In the days following the death of their patriarch, the royal family began to release information about what the public could expect in terms of a funeral and national mourning — and some of that info is raising some eyebrows. Here's what we know.
Prince Philip's funeral will be a little different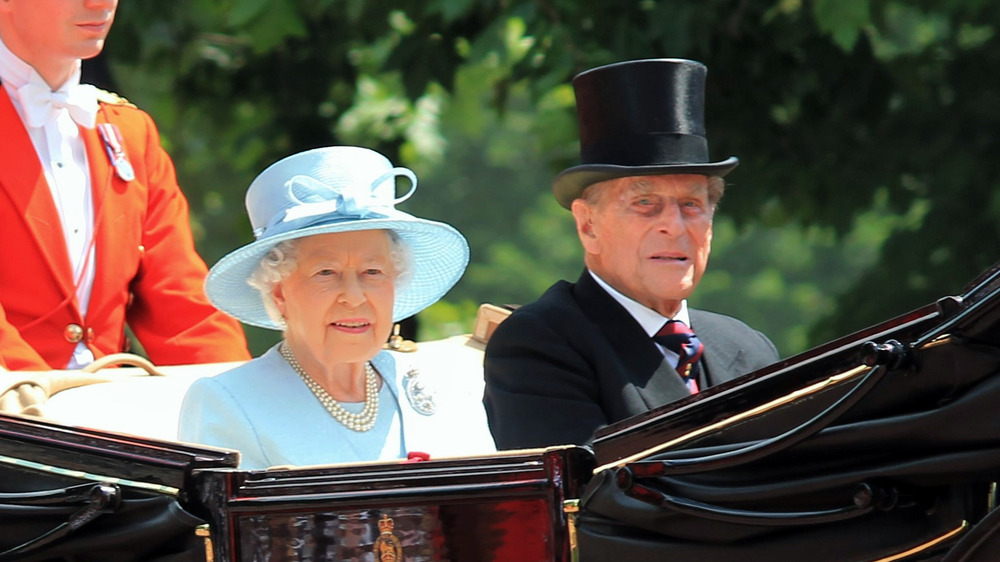 Shutterstock
The news was slow in the days following Prince Philip's death. Though Buckingham Palace officially broke the news hours after Queen Elizabeth II's husband died, members of the royal family were slow to comment on the loss. Philip's eldest son, Prince Charles, eventually made a statement on behalf of the family. He expressed how touched his "dear Papa" would be at the outpouring of love and sympathy from around the commonwealth.
According to reports from the BBC, Prince Philip opted to break with tradition and not lie in state — meaning there will be no public visitation of his corpse. Philip will then receive a "ceremonial" funeral rather than a "state" funeral, meaning that it will be a more private affair, especially given COVID-19 restrictions on crowd size.
Though the affair will be more private, the duke will receive a funeral procession which will terminate at St. George's chapel. When the coffin enters the chapel, only family members and his private secretary will enter to pay their final respects. Then, there will be a moment's silence across the U.K. Finally, Philip will be officially laid to rest in the family vault within Windsor Chapel.
That all sounds normal enough for a high-profile funeral during COVID-19. While there's been speculation about how tense the private chapel will be, given the royal family's falling-out with Prince Harry and Meghan Markle, it's Prince Philip's eccentric choice of coffin that's got people talking.
Prince Philip's coffin pays homage to his passion
Phil Walter/Getty Images
Like his grandson, Prince Harry, Prince Philip spent much of his life advocating for environmental conservation, and apparently, he wanted those values to be reflected even in his death. Philip's coffin will be carried from Windsor Castle to Windsor Chapel in an electric Land Rover that the late duke helped design. It's the duke's coffin, though, that truly pays homage to his environmental activism.
According to a report by The Sun, Prince Philip will be laid to rest in a wool coffin. The coffin will be made by AW Hainsworth, an English company that also designed the military uniforms worn by Prince William and Harry for their wedding ceremonies. The coffin is 100% biodegradable — a fact that seems a bit irrelevant, considering that Philip will be interred in a family vault rather than buried in the ground. "[Prince Philip] liked the fact the coffins are environmentally friendly, but also the fact that by using British wool we are supporting Britain's farmers," an AW Hainsworth employee explained to The Sun.
As for who will attend the funeral, funeral services are limited to 30 socially distanced mourners in the U.K. Close friends and employees of Philip's as well as his most immediate family will be in attendance. And, because we know you're all wondering: His granddaughter-in-law Meghan Markle — who is currently on the outs with the royals, but also pregnant — will not be there. Her husband Prince Harry will, which will surely cause enough conflict to distract from the eccentric coffin in the eccentric car.