Why Chrissy Teigen Doesn't Post As Many Photos Of Her Son As Her Daughter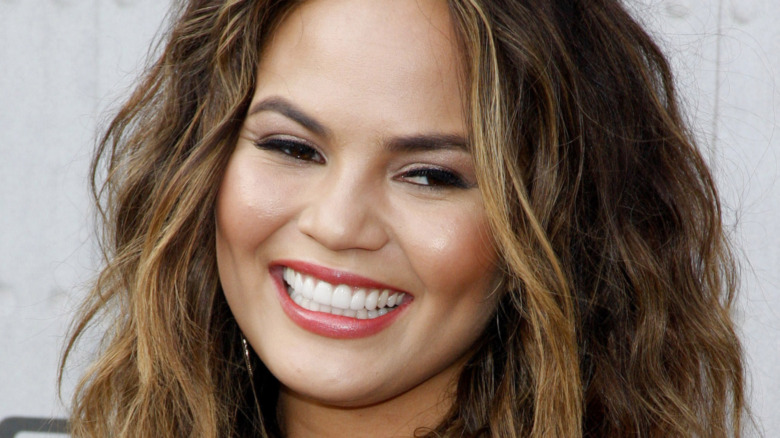 Shutterstock
Chrissy Teigen frequently shares adorable updates about her two children via Instagram. Teigen loves to document the fun activities and mishaps her family experiences, and she often incorporates her sarcastic sense of humor in what she shares. However, fans have noticed that she typically shares more photos of her daughter Luna than her son Miles, and she recently explained the reason for that.
Teigen has never been shy about sharing a lot, although sometimes her posts spark criticism or pushback. That's what happened in March 2021 when she posted a snapshot showing Miles standing between her legs while she joked he needed to move because she was "trying to be thirsty." Negative responses poured in as people criticized her parenting, and she upped the ante with an additional sarcastic remark in the comments section. ("Wait til [they] find out we take baths together," Teigen wrote in the replies.)
Usually, Teigen tries not to let the social media criticism get to her. However, Teigen left Twitter recently over how negative the experience had become. Luckily, she still posts frequently on Instagram — and that's where she opened up about why Luna pops up on her feed more often than Miles.
Chrissy Teigen says Miles isn't a fan of the camera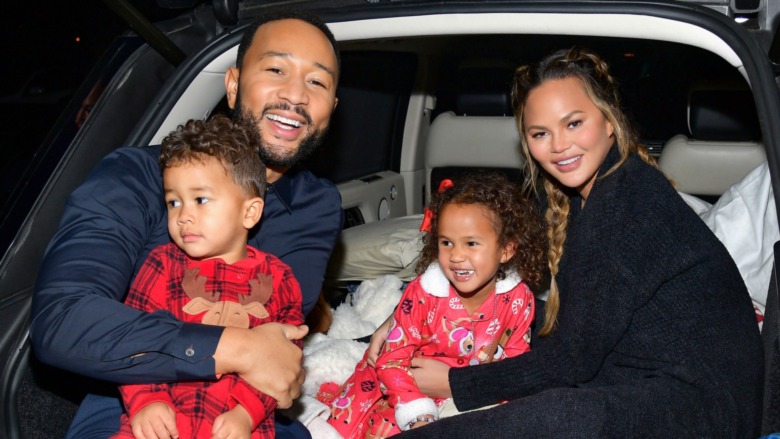 Matt Winkelmeyer/Getty Images
On April 15, 2021, Chrissy Teigen shared snapshots via Instagram that highlighted her little girl's "dream birthday." Luna wore an adorable purple dress as she did a scavenger hunt for her fifth birthday. The photos showed clues written by Teigen, and Luna picked up a pink flower with each mystery solved. The last shot showed Luna with her parents in a vehicle, each of them smiling. But for those who were curious about Miles' whereabouts, Teigen added an explainer in her caption.
"'Why do you post Luna so much more' you ask? Because Miles hates pictures and he's always butt a** naked," Teigen teased.
Shortly after sharing Luna's birthday adventures, Teigen added a separate post with a video of Miles. "Here is what getting a picture of miles is like," she quipped. Miles, age 2, wore headphones over his ears as he slouched on what appeared to be a lounge chair. Miles glanced over toward Teigen as she recorded and looked annoyed before squeezing his eyes shut. He definitely had no interest in hamming it up for the camera, that's for sure!
Both of Teigen's posts received plenty of love, but fans seemingly deemed the video of Miles to be absolutely irresistible. In fact, fans viewed it nearly 1 million times during the first few hours after Teigen initially shared the clip. Teigen's millions of followers clearly loved seeing Luna excitedly embracing her birthday, but Miles' feisty anti-camera attitude definitely won hearts — and certainly demonstrated why he's not featured as often!