The Real Meaning Behind 'Put Your Records On' By Ritt Momney
For decades, artists have recycled timeless hits in several ways. From sampling to interpolation, most artists often have a good ear for music and incorporate it into their own discographies. Additionally, several artists such as Chloe x Halle found fame by covering popular hits. Artists covering songs have both pros and cons. While it is a great way for aspiring musicians to show off their range, it can also have an adverse effect on how critics perceive one's originality. In this case, indie rock act Ritt Momney (yes, you read that correctly) has experienced the latter.
In April 2020, Jack Rutter of the indie solo project released his cover to Corinne Bailey Rae's 2006 "Put Your Records On" on Tik Tok. The song became an instant hit among platform users, with more than 1.4 million Tik Tok videos using the song as background music. Additionally, the song led to Ritt Momney's first Billboard Hot 100 entry. Amid the song's growing popularity, Rutter faced criticism for becoming famous for a song that wasn't his. Given the song's original meaning, critics weren't too happy about the act becoming an overnight sensation. Read on to find out what "Put Your Records On" is about.
Ritt Momney's 'Put Your Records On' is about embracing natural beauty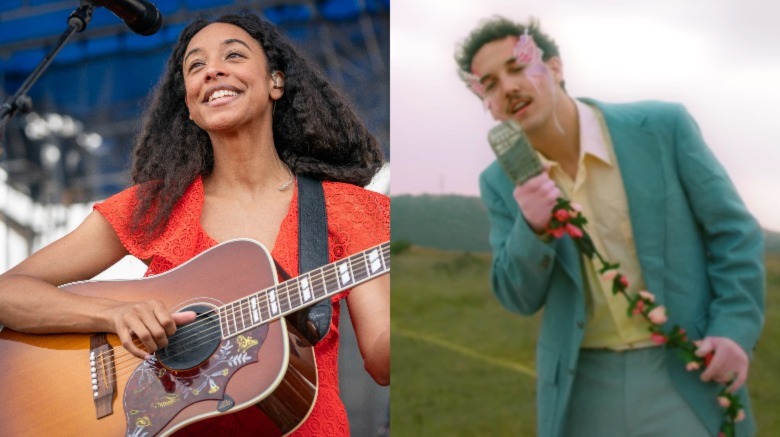 Getty
Jack Rutter of solo act Ritt Momney faced a lot of criticism amid the release of his cover, "Put Your Records On." For most critics on Twitter, it is believed that he doesn't deserve all the credit he gets for "stealing" a Black woman's song. However, Rutter often credits Corinne Bailey Rae as the original songwriter. In an interview with Billboard, the singer revealed why he chose to cover Rae's song. "You know the songs that you just have memorized your whole life? It was totally one of those songs for me," he said. "It reminded me of writing in the back of my mom's minivan and a much simpler time. It has always been the epitome of a joyful, hopeful song for me." As for Rae, she tweeted her enthusiasm that her song is "connecting with so many" almost 15 years later.
Per InStyle, "Put Your Records On" is originally about Black women embracing their natural hair, which makes sense why some were upset by Rutter's viral cover. In the song's chorus, natural hair is celebrated in the lines: "Don't you let those other boys fool you/ Gotta love that afro hairdo." Despite the negativity, the silver lining is that we can all enjoy a timeless hit while giving Rae her well-deserved flowers.