Chloe X Halle Look A Lot Different Than When They Were Younger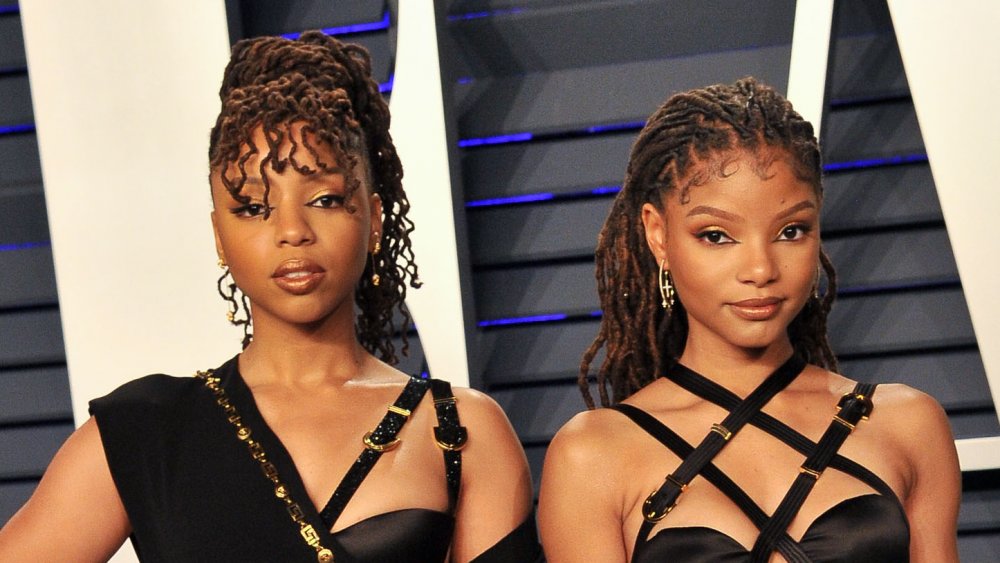 Allen Berezovsky/Getty Images
Chloe x Halle are not only a popular R&B act, the stars — whose names are Chloe and Halle Bailey — are also siblings. However, according to a PopSugar profile in January 2020, "Chloe and Halle's connection goes beyond the typical sibling bond — they are collaborators, costars, and best friends." Apparently, as noted by the outlet, "to see them posing together is like watching a delicately choreographed dance. It's as if they each instinctively know which way the other is about to lean her arm or turn her head and will shift congruously."
One of the reasons these Grammy-nominated sisters are so in sync with each other might be because they share both an "unparalleled talent and an unbreakable bond," as PopSugar explained. That's surely why Beyoncé herself mentored the pair, why Halle was cast as Ariel in Disney's live-action version of The Little Mermaid, and why they earned themselves roles as series regulars during the second season of Freeform's Grown-ish. As if that wasn't enough, they also "brought the house down" with their 2020 VMAs performance of "Ungodly Hour," per Cosmopolitan.
However, there may be a few things about the sisters that you don't know, such as the fact that they've been in the business a lot longer than you might have realized. And, frankly, when you look back at them when they were younger, you might not even recognize them, thanks to the fact that they looked so much different way back when.
Chloe and Halle Bailey were adorable child stars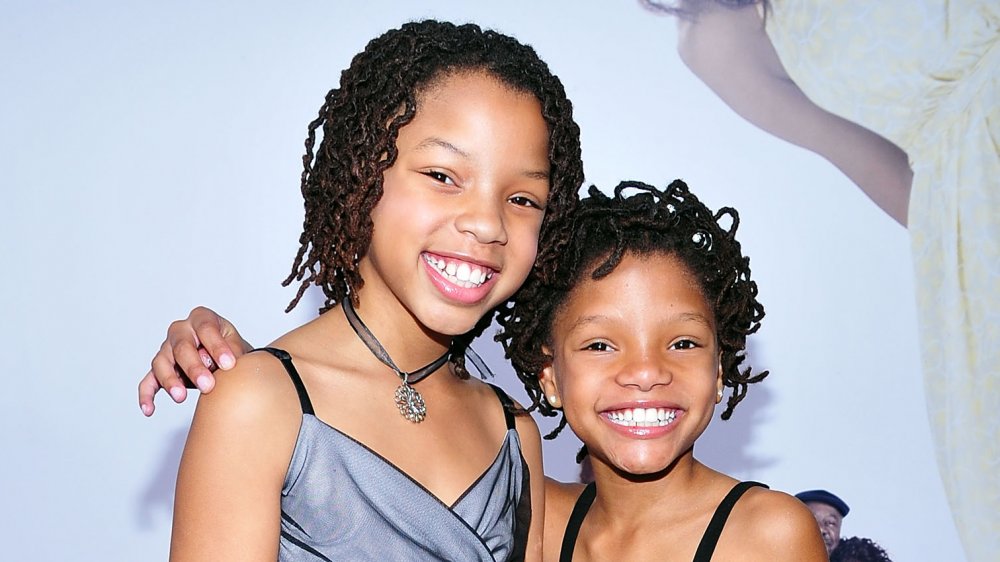 Michael Tullberg/Getty Images
Chloe and Halle Bailey may be all grown-up these days, but once upon a time, they were two incredibly adorable young sisters who quickly established themselves as child stars. The skilled siblings began posting their own content on YouTube when they were just 8 and 10 years old, delivering "heartfelt covers of Top 40 hits," according to Vulture. They were soon discovered and signed by Beyoncé and it wasn't long before they started popping up at industry events.
When the Bailey sisters were still just children, they'd make appearances while looking absolutely perfect in age- and era-appropriate outfits. While walking the red carpet together (as seen above), the two young girls would flash their sweet smiles at the cameras, which undoubtedly charmed anyone around them. Granted, you can definitely see hints of the women they would become, but honestly, can you even handle how cute they were as kids?!
Of course, nowadays they can slay anything from super-glamorous and edgy "twinning looks that [are] cohesively bold—yet super individualistic," to eye-catching (and somewhat revealing) haute couture, and even wondrous "wearable art." In fact, these two could be on their way to becoming the next celebrity style icons, especially if they continue to follow their mentor Beyoncé's fashionable lead.