What Most People Don't Know About Chloe X Halle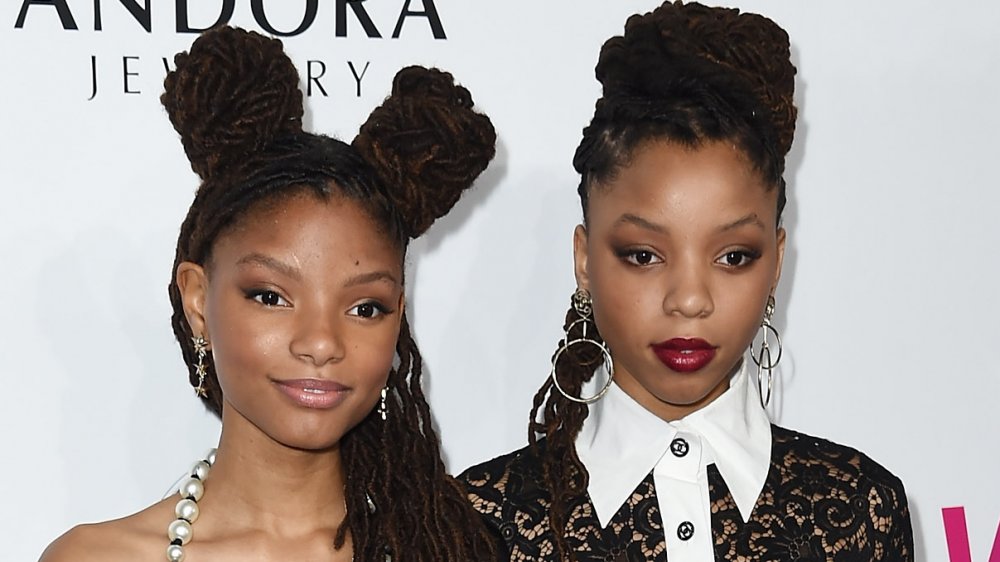 Nicholas Hunt/Getty Images
Chloe and Halle Bailey, commonly referred to as Chloe x Halle, are making some impressive waves not only in the world of music but also in TV and movies. Contrary to the common assumption that they are twins, the R&B duo are actually sisters. According to Page Six, Chloe has two years on her little sis.
The sisters started out on YouTube, sharing their magical covers of other artist's songs. In 2013, according to ET, their cover of Beyoncé's "Pretty Hurts" exploded online. Beyoncé wound up listening to the song and next thing you know, Chloe and Halle signed a contract with Beyoncé's label in 2015. Casual.
According to Page Six, the $1 million contract "provides for up to six albums over five years" and gives Beyoncé 15 percent of their "gross earnings." Not only were Chloe and Halle pumped about being signed to Beyoncé's record label, Parkwood Entertainment, but their father, Douglas, was also ecstatic. According to the outlet, he said his daughters "worship" Beyoncé. He added, "We cannot think of a better person to help guide the girls."
Since that impressive beginning, Chloe and Halle have gone on to do amazing things, from acting in grown-ish to getting cast in The Little Mermaid. But their journey to success hasn't been without conflicts. Keep reading to get all the details.
Chloe and Halle opened for Beyoncé and Jay-Z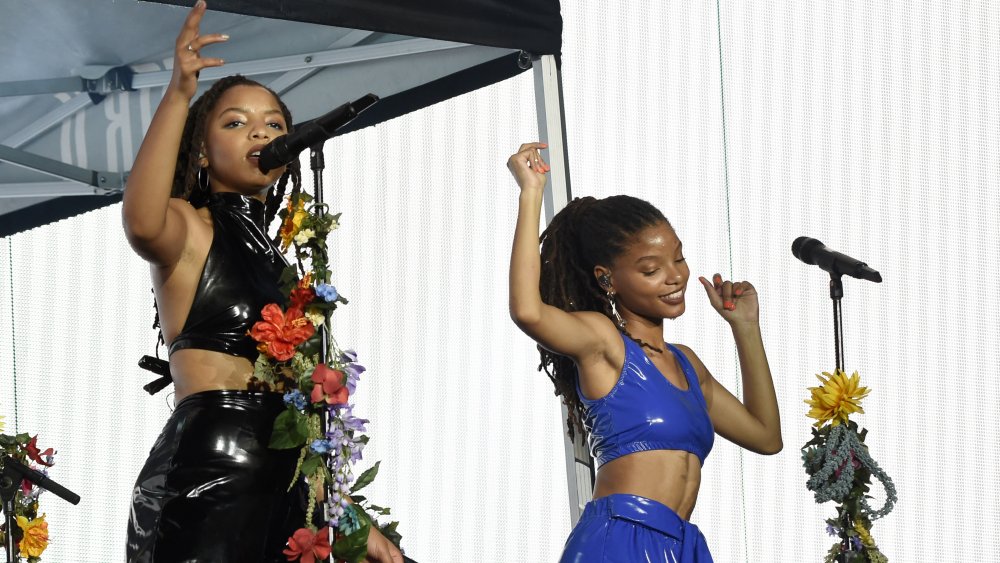 Kevin Mazur/Getty Images
Chloe and Halle Bailey have an impressive connection to Beyoncé. Not only did she sign them to her record label, Parkwood Entertainment, but she also offered them spots in her Lemonade film, according to Entertainment Tonight.
2018 was a busy year for the sisters. According to Billboard, they opened for Beyoncé and Jay-Z's On the Run II Tour in addition to releasing their first album, The Kids Are Alright. The song "Grown" from their debut album became the "theme song for the black-ish spinoff" called grown-ish, according to Billboard.
An endorsement from Beyoncé is bound to open many other doors, as Chloe and Halle's happy fates have proven. They were added as "series regulars" on grown-ish for Season 2, which debuted in January 2019, after appearing in three episodes from the previous season, per Billboard.
And that's not all! Their song "Warrior" also set the tone for the 2018 film A Wrinkle in Time, according to USA Today. Per the outlet, Chloe said, "We love [director] Ava DuVernay for allowing us to write such a special song for a special movie that inspires young girls to be themselves. We always pinch ourselves because we can't believe the impact it's making."
Are you blown away yet? Because Chloe and Halle aren't even close to being done!
Halle Bailey faced drama over 'The Little Mermaid'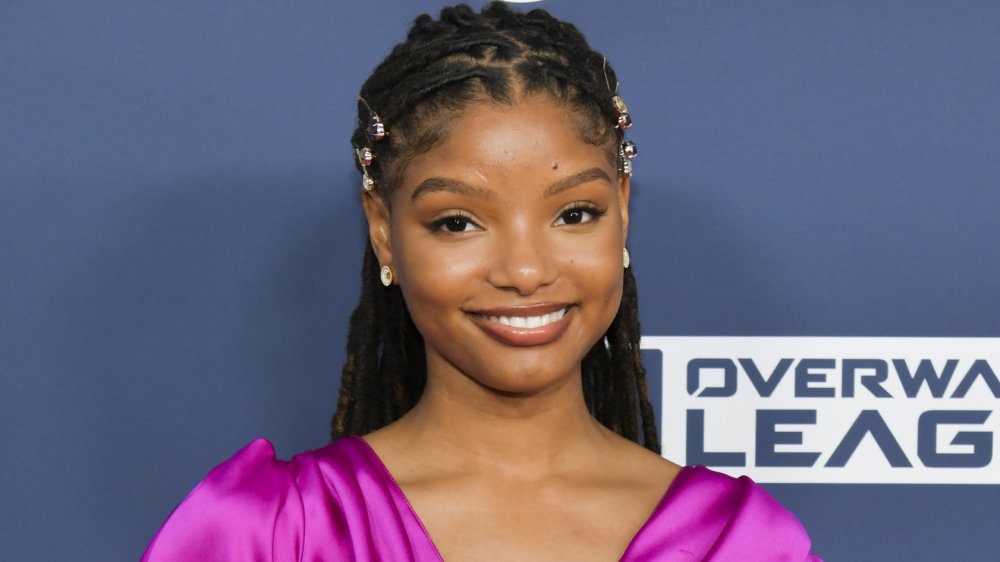 Rodin Eckenroth/Getty Images
June 12, 2020, marked the release of Chloe and Halle Bailey's second album, Ungodly Hour, per ABC News. The material was, of course, approved by Beyoncé herself. Chloe spoke with the Associated Press about their project, saying, "When we sent [Beyoncé] the album, she said that she loved it and didn't have any notes ... I'm really proud of this album and if she loves it, I hope everyone else loves it, too."
But before you think these two sisters had an easy rise to fame, think again. In 2019, Disney cast Halle to play Ariel in a live-action version of The Little Mermaid, according to The Washington Post. The news was met with some negativity, including hashtags that read: "#NotMyAriel" or "#NotMyMermaid."
Halle proved she's a total queen and rose above the drama when she told Variety: "I just feel like, you know, this role was something bigger than me, and greater, and it's going to be beautiful. I'm just so excited to be a part of it." She added, "I feel like I'm dreaming and I'm just grateful and I don't pay attention to the negativity." 
Production on The Little Mermaid was due to begin in early 2020 but, according to Entertainment Weekly, the coronavirus pandemic stalled production. However, not to worry. The film is still going to happen with Halle reigning supreme as Ariel! Rumor has it she'll be joined by Melissa McCarthy as Ursula and Javier Bardem as King Triton.