The Untold Truth Of Chloe X Halle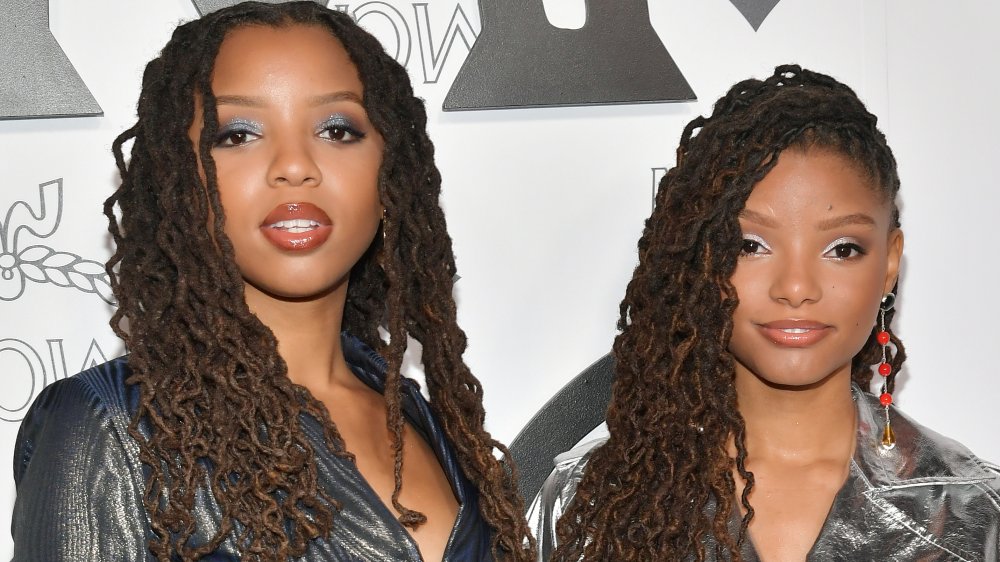 Amy Sussman/Getty Images
The success of Chloe x Halle — comprised of sisters Chloe and Halle Bailey — was not an overnight deal. According to Billboard, the Atlanta natives started uploading song covers on YouTube "in the early 2010s." People quickly fell in love with the sister act thanks, in part, to their ethereal vocals and poised presence (which was curated by their super famous mentor, but we'll get to that in a minute). 
It didn't take long for Chloe x Halle's music to hit the R&B charts. The lead single "Do It" from their second studio album, Ungodly Hour, was their first song to debut on the Billboard Hot 100 chart, which is pretty big for an up-and-coming group. In addition to landing a spot on the Billboard charts, the catchy bop also performed well on social media. The music video – which, as of writing, has more than 27 million views on YouTube — became a viral sensation that led to a popular TikTok dance challenge, per Oprah Magazine.  
Though the "Forgive Me" singers are talented in the music realm (with a promising future ahead), these women are not one-trick ponies. Keep scrolling to learn more about the dynamic sister duo. 
Chloe x Halle are Beyoncé's protégés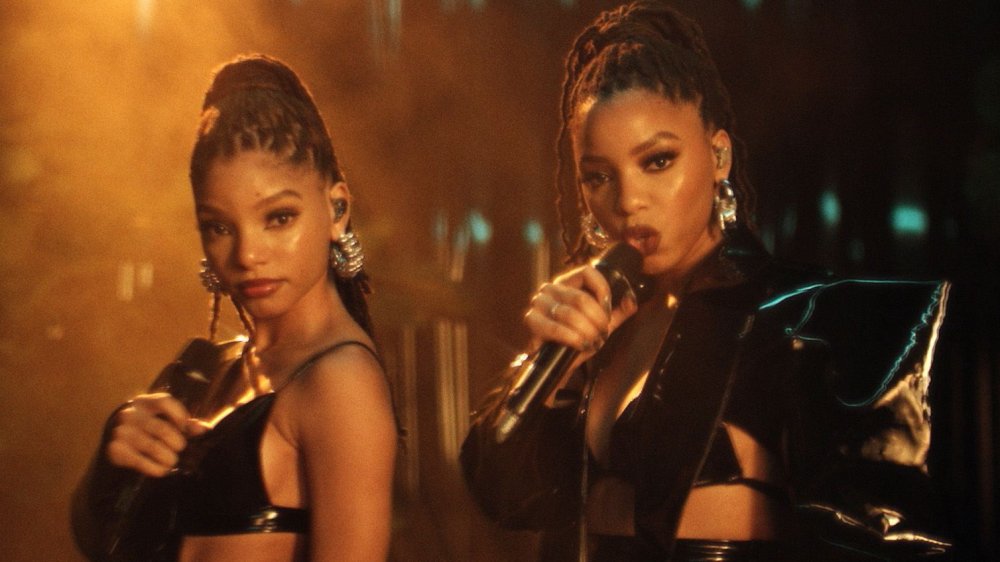 Bet Awards 2020/Getty Images
It was only a matter of time before Chloe x Halle were going to be discovered, but to be plucked from YouTube by Beyoncé herself is actually unheard of. According to Billboard, Beyoncé signed the sisters to her record label, Parkwood Entertainment, in 2015 and took them under her wing. The sister duo are seemingly the first protégés of the international superstar, and it seems that they are willing to work just as hard as their mentor to get where they want to be. 
In a 2020 interview with Billboard, Chloe Bailey explained that Queen Bey allows them to "flourish" and create music on their own, providing feedback accordingly. "Once we feel like we've gotten [a song] at a very strong place, that's when we'll present it to her and that's when she'll hear it and give us notes, if she has any," she said. "I would just have to say that seeing how hands-on she is with her own music, and seeing how she is a fantastic business woman, it is so inspiring to my sister and I as young Black women because one day, we want to take over our own empire, as well."
She added: "And if we could ever even get half of what she has accomplished, then we've done our job."
Despite popular belief, Chloe x Halle are not twins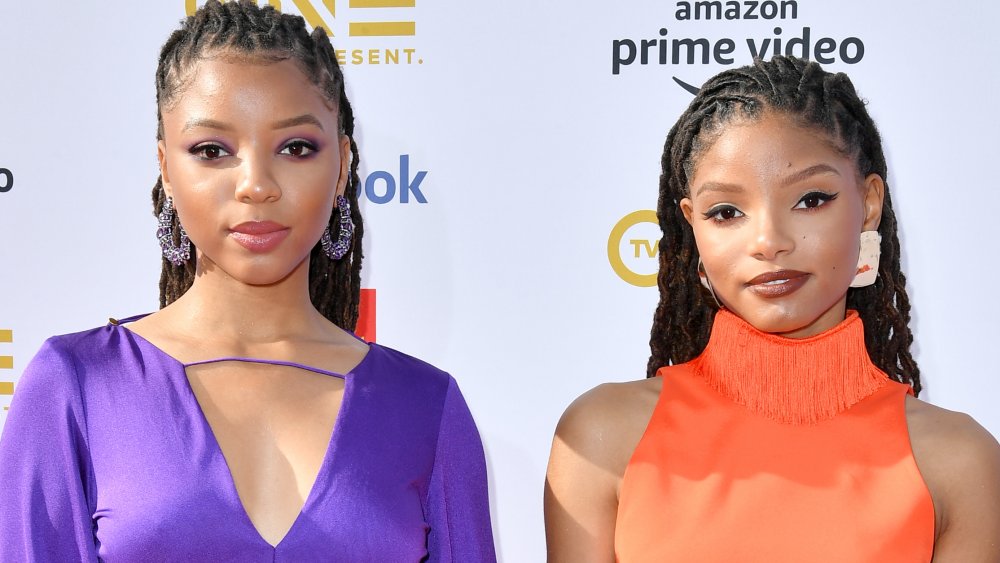 Earl Gibson Iii/Getty Images
In addition to being talented singers, dancers, and producers, Chloe x Halle are also skilled actresses. As of this writing, the Bailey sisters play track star twin sisters Skye and Jazz Forster on FreeForm's Grown-ish alongside Yara Shahidi and Diggy Simmons. On the show, the duo have perfected speaking at the same time and clapping in sync, which have become their signature twin moments. 
Between the two gorgeous women resembling each other (because, genes) and them playing twins on television, many fans thought the two were, indeed, twins in real life. Sorry to burst the bubble, but the Bailey sisters are not twins at all. Chloe was born in July 1998 and Halle was born in March 2000. However, that doesn't stop the two from being super close. 
In a 2017 interview with Entertainment Weekly, Halle said, "Me and Chloe, we feel like we're twins all the time. Sometimes we forget that I'm the younger sister. We talk the same, we interrupt each other, and say the same thing when we're watching shows all the time. It's really trippy, but it's a blast."