Channing Tatum Shows Off His Hilarious New Look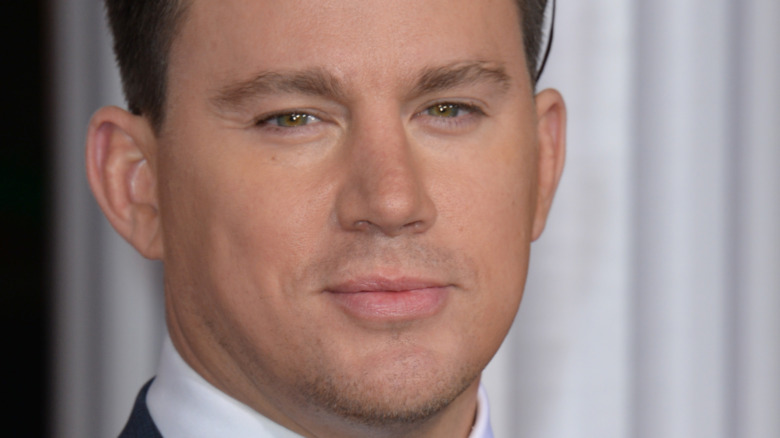 Shutterstock
Channing Tatum took to Instagram on April 15, 2021, to show off a new look, according to the Daily Mail. The Magic Mike actor wasn't getting ready for a new role, nor was he dressing up for a specific occasion, but he wanted to give his 16.8 million followers a peek at what he looked like on a random weeknight nevertheless. Tatum posted the new pic to his Instagram Stories. It showed him standing in front of a mirror, with his iPhone in full view as he snapped the selfie. Wearing a white T-shirt, Tatum turned his head to the side, closed his eyes slightly, and posed for shot.
There was something very different — and quite hilarious — about this particular photo, however, and Tatum clearly wanted to share this funny moment with his fans and followers. Keep reading to find out why Tatum's latest selfie has people laughing.
Channing Tatum has a new makeup artist at home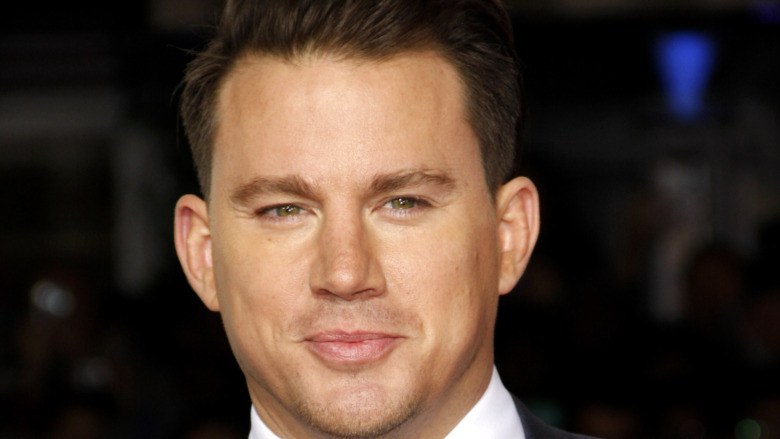 Shutterstock
In his latest selfie supplied by the Daily Mail, Channing Tatum was wearing a full face of makeup — but it's not at all what you might think. Tatum wasn't preparing for a new role in which he had a makeup artist prep him. No, no. The actor let his 7-year-old daughter Everly put makeup on him — and paint his nails a perfect pink shade — all while he was blindfolded! 
Tatum appeared to have purple eyeshadow on both of his eyelids, pink blush on his cheeks, and hot pink lipstick that didn't quite make it to his mouth — it appeared to be all over his chin. Everly, whom Tatum welcomed with his ex-wife Jenna Dewan in 2013, according to The Hollywood Reporter, made sure to add some extra color to her dad's face, with some purple shadow mimicking his eyebrows on his forehead, and some extra shadow on the corner of his eyes. One thing is for certain; Tatum is really living up to the #girldad title!