How Kris Jenner Really Feels About Caitlyn Jenner Today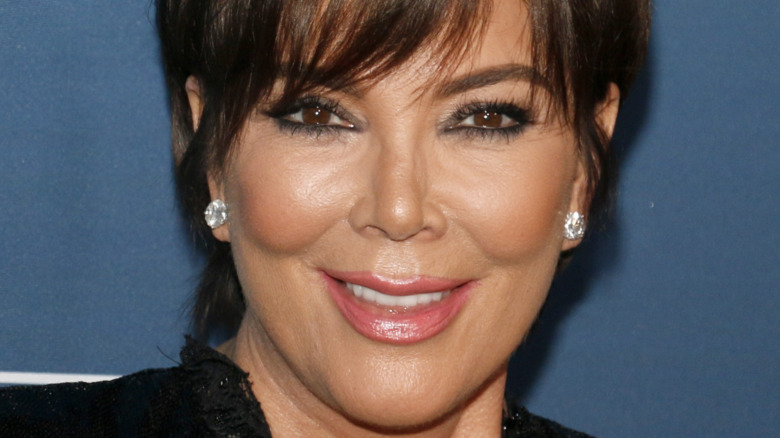 Shutterstock
Kris Jenner and her ex Caitlyn Jenner, formerly known as Bruce Jenner, have been through many ups and downs over the past few decades. With the final season of Keeping Up With the Kardashians upon us, several fans seem curious about Kris and Caitlyn's relationship these days; the former couple shares two grown kids — and a granddaughter — together, after all. Things got tricky starting when Kris and Caitlyn divorced in March 2015. From there, Caitlyn, who was still living as Bruce at the time, sat down with Diane Sawyer for an interview that aired in April 2015, and came out as transgender. 
"I've been thinking about this day forever. My brain is much more female than it is male. I would say I've always been very confused with my gender identity," Caitlyn explained, adding "I'm not gay. ...I've never been with a guy," according to NBC News. While this was an adjustment for the Kardashian-Jenner families, several tweeted out their support for Caitlyn after the interview aired — including Kris. "Not only was I able to call him my husband for 25 years and father of my children, I am now able to call him my hero," Kris tweeted at the time. So, how do things stand between Kris and Caitlyn now? Read on to find out.
Things between Kris Jenner and Caitlyn Jenner have been 'kind of rocky'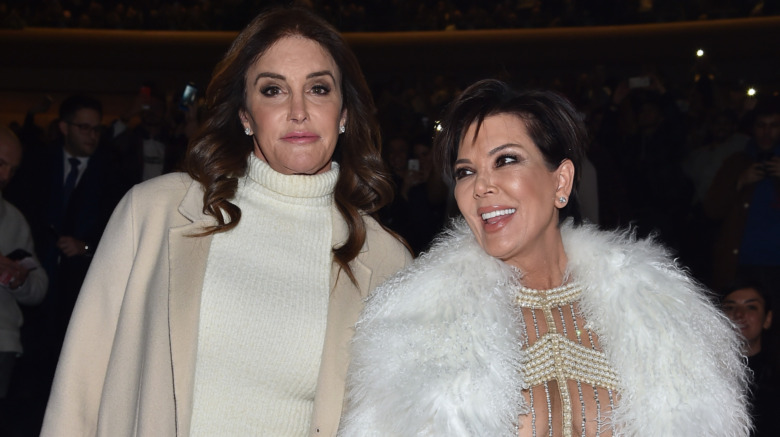 Dimitrios Kambouris/Getty Images
Kris Jenner's 2021 relationship with Caitlyn Jenner is discussed on the new season of Keeping Up With the Kardashians. On the April 15, 2021, episode, Kris received a call from Caitlyn's close friend Sophia Hutchins, according to Us Weekly. Sophia asked Kris' professional advice on Caitlyn's behalf when it came to "options for public speaking gigs," according to the outlet. However, Kris revealed that she wasn't sure if she wanted to "go down this road," though she did admit that she does talk to Caitlyn "every once in a while." 
In a confessional-style interview, Kris' daughter Kim Kardashian spoke about how her mom feels about Caitlyn these days. "I think my mom is just super traumatized [inside] and that's OK. Her experience is her experience and we all have to be there for her and there's no time limit that can be put on her for her to feel completely comfortable again," Kim explained, according to Us Weekly. Kris' other daughter Kourtney also shared that things between Kris and Caitlyn have been "kind of rocky." Khloe Kardashian also chimed in, but was sure to be clear that there isn't some kind of feud going on. Khloe revealed that she seldom talks to Sophia and Caitlyn, but blamed it on being "busy," and added, "it's COVID. There's no beef." Khloe also weighed in on Kris' feelings about Caitlyn. Keep reading to find out what she said.
Kris Jenner says her relationship with Caitlyn Jenner is 'very respectful'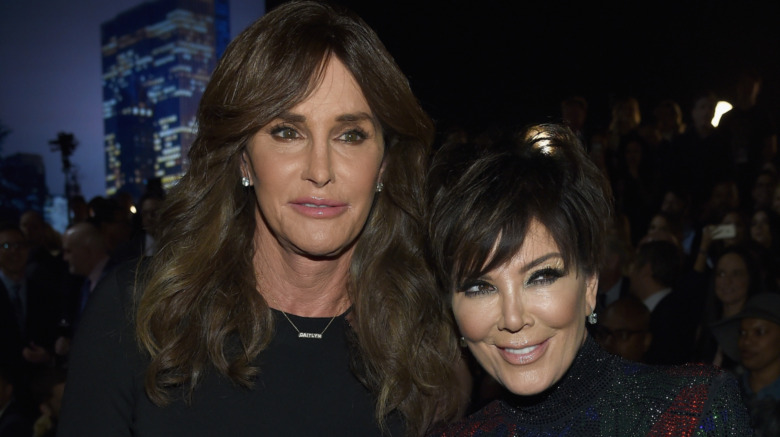 Dimitrios Kambouris/Getty Images
According to Us Weekly, Khloe Kardashian went on to explain that it has taken her mom "a really long time to get to where she is now, emotionally," when it comes to Caitlyn Jenner. Khloe added, "I don't know if she has any more to give or if mom can emotionally handle [helping Cait]. ... I don't know if she's ready for that conversation." And while Kris Jenner ultimately decided to help Caitlyn with her business inquiry, Kim Kardashian further expressed support for her mom saying that she "has definitely had her fair share of hurt" over the past several years. "She has a hard time getting over things and it's completely understandable," Kim explained.
In an April 2021 interview with Wall Street Journal's The One, Kris was asked how her relationship with Caitlyn is now. "I think it's very respectful," she responded, adding "she's the father of two of my kids, and that speaks volumes."