Inside Queen Elizabeth II's Relationship With Her Father King George VI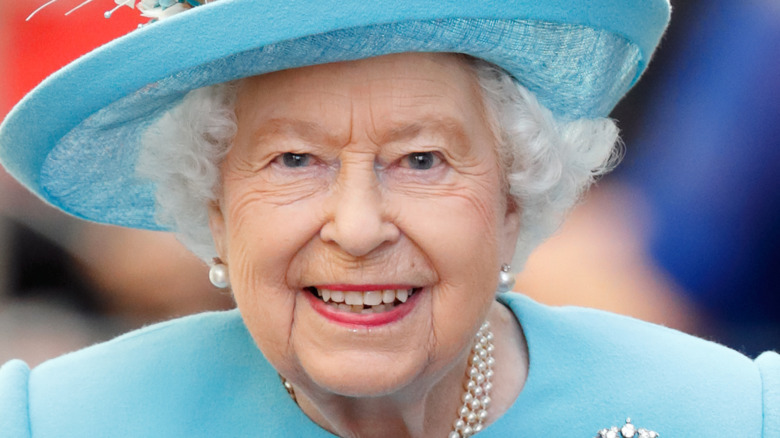 Max Mumby/indigo/Getty Images
Queen Elizabeth II's relationship with her father, King George VI, can be described as nothing but "close," according to Good Housekeeping. The eldest daughter of the then-Prince Albert, Princess Elizabeth and her sister, Princess Margaret, enjoyed a "relatively quiet existence." The publication continued, writing "the family of four split their time between two royal homes — one in London, and one on the grounds of Windsor Great Park — where Elizabeth and her sister were privately tutored." The family enjoyed a reportedly happy life, with Albert calling "Elizabeth his 'pride' and Margaret his 'joy.'" 
That carefree lifestyle all changed, however, when King Edward VIII abdicated the throne in favor of his love, Wallis Simpson. Simpson was a divorcée and thus unacceptable to become the wife of the head of the Church of England, per Vogue. His abdication led to the next in line — Elizabeth's father — becoming king. Prince Albert became King George VI on May 12, 1937, when Elizabeth was just 11 years old. But even though she was young, George knew she would one day become monarch herself, so he began tutoring her in the ways of the kingdom, even calling upon her to give a speech to the children of Great Britain during World War II, as seen on the royal family's official website. The future queen was just 14 years old at the time.
Elizabeth II and George VI had a sweet moment during her wedding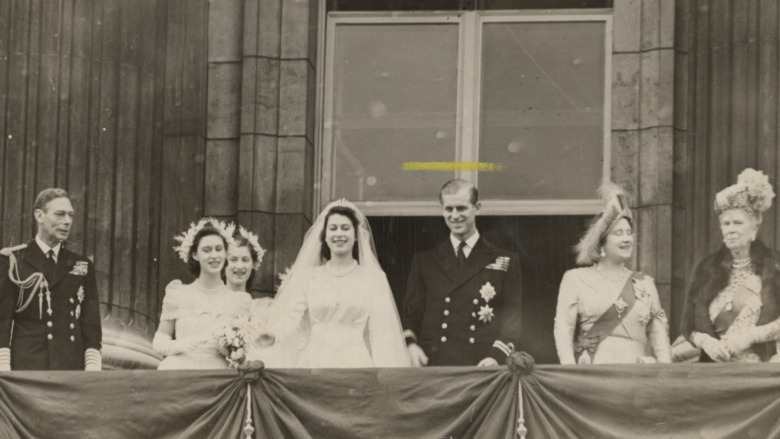 Evening Standard/Getty Images
Being trained for royal duties and leading a country is not something many people are familiar with or have first-hand knowledge of, so it's no surprise that the education brought Queen Elizabeth II and her father closer than ever. King George VI's closeness with his eldest daughter was especially apparent when she got married to Prince Philip. 
In a video that was released to the public by the royal family, a never-before-seen letter to the princess following her wedding day was revealed, and it showcased just how close father and daughter were. "I was so proud and thrilled at having you so close to me on our long walk in Westminster Abbey. But when I handed your hand to the Archbishop, I felt I had lost something very precious ... I can see that you are sublimely happy ... but don't forget us."
It was a sweet sentiment that solidified a close relationship not just between monarch and future monarch, but between father and daughter.
Elizabeth II and George VI remained close until his death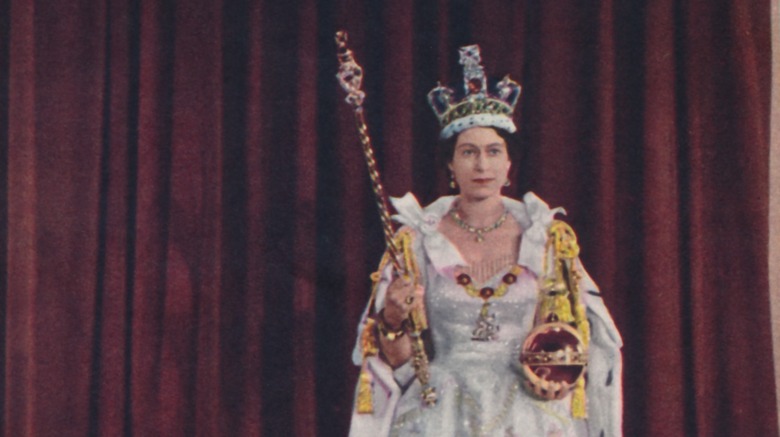 Print Collector/Getty Images
As King George VI's health began declining in his later years, he started entrusting more and more royal duties to the princess. In fact, then-Princess Elizabeth and Prince Philip embarked on a tour to Kenya (where she learned of the king's death, reported The Guardian) because George had been too ill to make the trip himself. When she found out, Elizabeth handled the situation better than many 25-year-olds would who just lost their father. She stoically took over his responsibilities and even wrote letters apologizing for the cancelation of the remainder of the tour, per Good Housekeeping. 
Although at the time her emotions were fairly well-hidden, the closeness of Elizabeth and her father is still evident more than 60 years later. When Queen Elizabeth II surpassed the milestone of becoming the nation's longest-reigning monarch, she said it was not something she "aspired" to, according to People. After all, she's only been queen for so long because her father died at just 56 years old. In what is a celebration of her reign for most people, Elizabeth still remembers the death of her beloved father.