The Real Reason Queen Elizabeth Had To Fight To Marry Prince Philip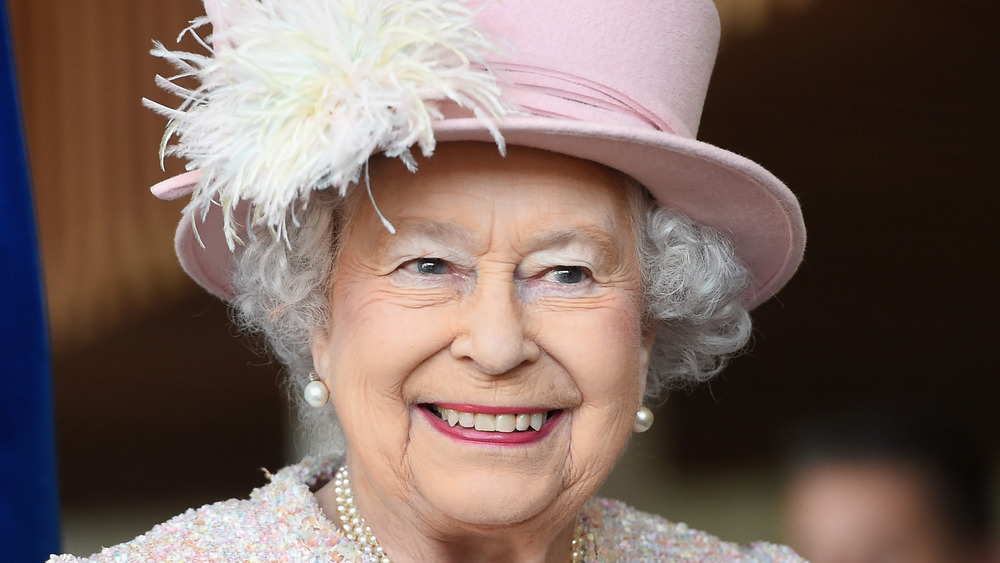 Stuart C. Wilson/Getty Images
Queen Elizabeth II only ever had eyes for Prince Philip, and she proved that fact with 73 years of marriage, celebrating their final anniversary in November 2020. Philip has always been a mainstay in the monarch's life, one on whom she relies even as the face of a nation and a commonwealth. The Queen noted how important her husband has been to her in an address she made for their 50th wedding anniversary in 1997. "He is someone who doesn't take easily to compliments, but he has, quite simply, been my strength and stay all these years," she said (via ABC News). "I, and his whole family, and this and many other countries, owe him a debt greater than he would ever claim, or we shall ever know."
Surprisingly, the Queen and the Duke of Edinburgh did not always have this bright of a future planned. There could have been a different prince in the history books, as the 21-year-old Princess Elizabeth had to fight for her relationship and eventual marriage, which led to the future that is well-known today.
A bunch of old men almost got in the way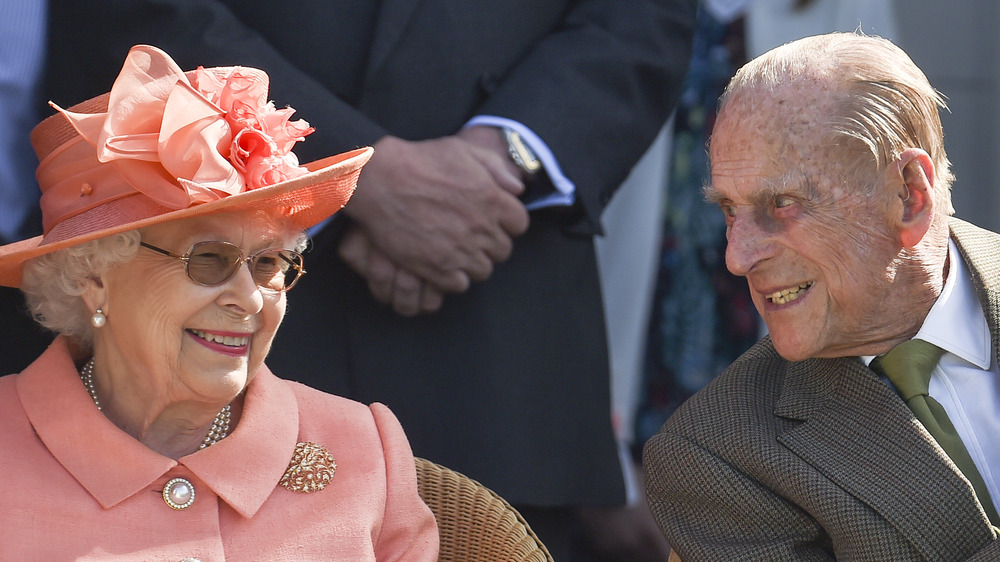 With the death of Prince Philip on April 9, 2021 at the age of 99, it's apt to look back at the British monarchy's longest marriage ever. "From the time she was 13, she was besotted," TIME explained in an article ahead of the premiere of Netflix's The Crown. "She never fell for another man." But there was almost a rocky start to Queen Elizabeth II and the Duke of Edinburgh's matrimony — Elizabeth had to fight for a union that was based on love.
Some members of the royal family and guard were apprehensive about the princess' marriage to the once-exiled prince. Who was going to be a suitable husband for the future queen? "The older generation — friends of the King... were concerned that who the Queen was with was totally and utterly suitable," assistant private secretary Sir Edward Ford told People. "[Philip] was a perfectly natural young sailor and very much in love with the girl of the house. But he would not in any way fawn on the elders... he was very much his own man." 
Elizabeth essentially changed the game for how royal marriages were conducted when she chose to marry Philip for love. "One of Elizabeth's greatest achievements is being allowed to marry the love of her life," said The Crown executive producer Suzanne Mackie. The future queen and Philip persisted, and they both got their happy ending at Westminster Abbey in 1947.