How Serayah Prepared To Lead The Cast In Lifetime's Envy - Exclusive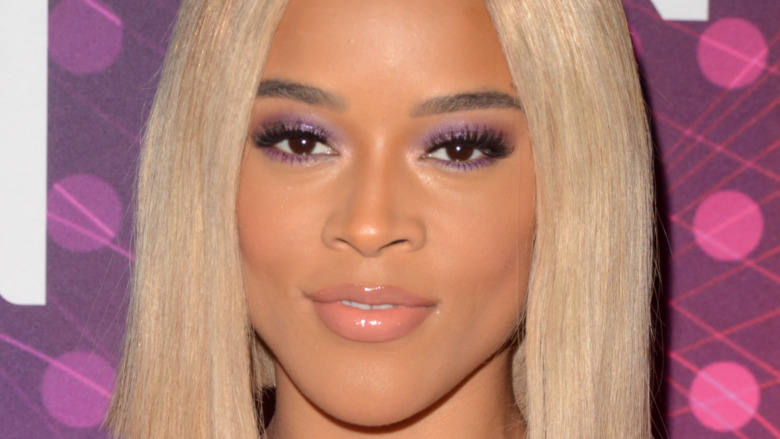 Shutterstock
From her bad*ss cameo in Taylor Swift's "Bad Blood" music video to her scene-stealing jaunt as Tiana Brown in Empire, Serayah's star in Hollywood has continued to rise. Her role in Lifetime's Envy: A Seven Deadly Sins Story, however, marks a new height. As the lead actor in the film, she serves as the centerpiece in a dramatic family narrative about love, loss, and of course, envy. Still, as she told Nicki Swift in an exclusive interview ahead of its release, she didn't want to let being "number one on the call sheet" psyche her out. "I was just more focused on telling the story as true and authentically as I could," she explained.

Envy follows the story of Keisha (Serayah) who reconnects with her father and half-sister (Rose Rollins) after the death of her mother. While her newfound family is more than willing to take her in, Keisha struggles to accept their love, especially as she gets acquainted with the successful and comfortable lives they lead — the same life she missed out on. The cast and crew, including co-star Kandi Burruss and director Damon Lee, helped "set the tone for the vibe on set," and Serayah credited the talented group for making production feel like "teamwork." 
'Envy' found Serayah digging deeper than she ever has before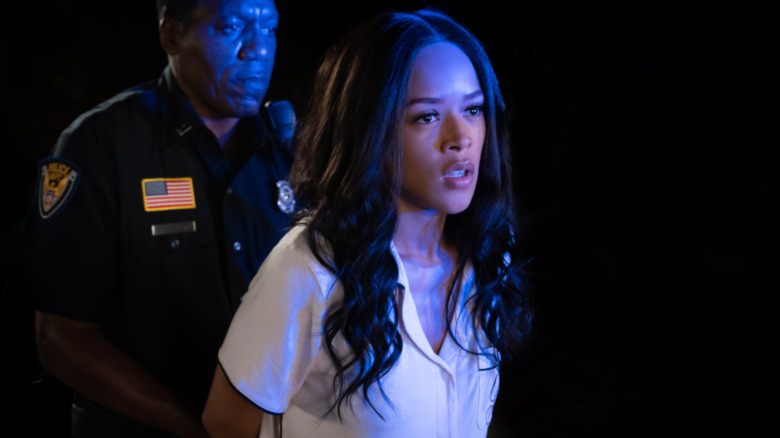 Courtesy of Lifetime
Serayah's character in Envy is nothing like the R&B songstress we came to know and love her for in Empire, but the California-born actor and singer was more than ready for the challenge. "For me, stepping out of Empire and getting into this and leading this film, it was really amazing that I got to just kind of show more of my acting side ... and get more into character," she said.
Between infiltrating her half-sister's successful job as a public relations mogul and meddling with her relationships with friends, her husband, and father, Keisha certainly takes envy to the next level. When it came to stepping into a more dark and deceitful character, Serayah revealed that filming the movie's "heavy emotional scenes" was "almost therapeutic" for her, allowing her to understand where her character was coming from. 
"I know that [Keisha's] actions showed to be super conniving and obviously envious, but they came from a real place," she explained. Serayah added that "getting in that mind frame and ... kind of connecting the dots with [her] own personal [life]" allowed her to bring a lot of "empathy" to the performance. That kind of deep emotional work didn't come easy, though. With the help of the cast, Serayah worked "really hard day and night ... to make sure that all the moments were genuine and authentic." Considering that the trailer alone had us shook, we're sure fans will not be disappointed.
Envy: A Seven Deadly Sins Story premieres Saturday, April 17th at 8/7c on Lifetime.