The Real Meaning Behind Bad Blood By Taylor Swift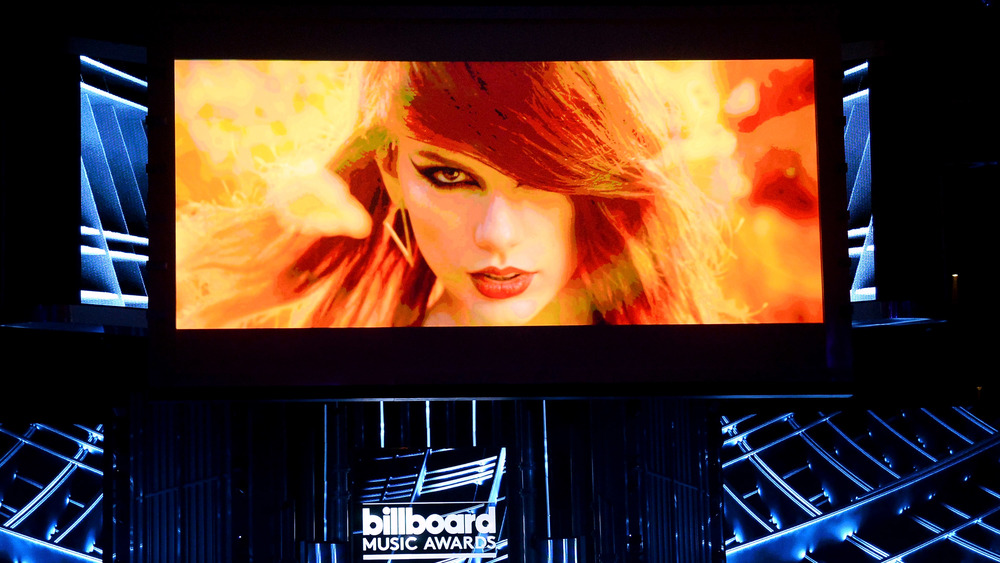 Ethan Miller/Getty Images
Taylor Swift's anthemic song "Bad Blood" may have dropped in 2014, but these days, it remains just as unforgettable. The instantly iconic music video featured the singer's infamous squad (Selena Gomez, Cara Delevingne, Martha Hunt, Karlie Kloss, Hailee Steinfeld and Gigi Hadid, to name a few) in a heated feud, complete with pyrotechnics, wigs, knives and gunfire. But lest the stunning choreography and explosive backdrop distract you, we're here with a friendly reminder that this music video isn't just for show. Like most of Swift's songs, it carries a personal message.
With opening lyrics like, "Cause, baby, now we got bad blood/You know it used to be mad love," it appears that the songbird penned the hit tune about a once-friendly relationship gone sour. And though she isn't always one to kiss and tell (and has never explicitly revealed who inspired the song), Swift clued fans in on the lyrics with a 2014 Rolling Stone interview, revealing that she wrote it about another singer in the industry. So, who is the subject of the Swift's ire, and what is the real meaning behind "Bad Blood"?
'Bad Blood' is about A-lister Katy Perry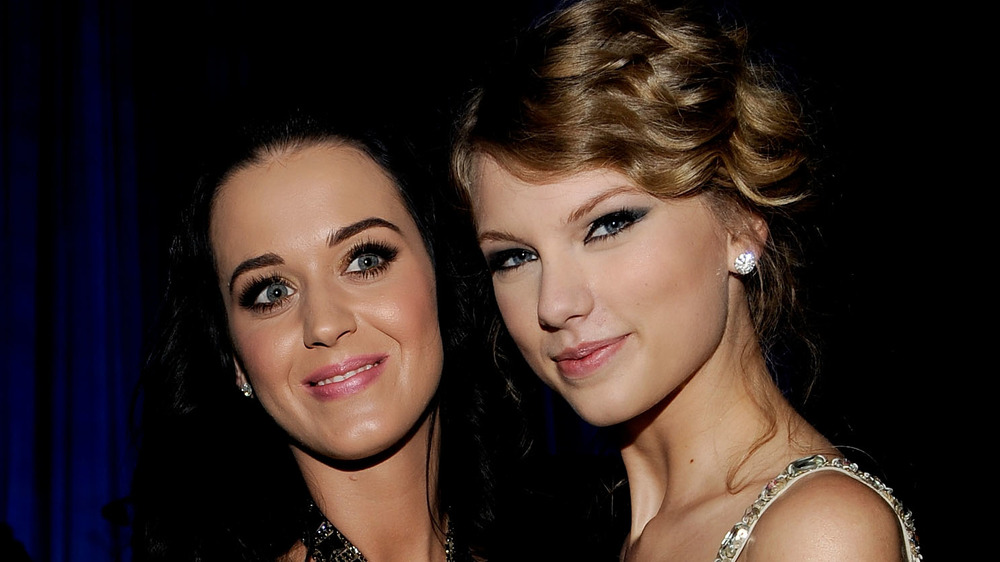 Larry Busacca/Getty Images
Although the meanings behind Taylor Swift's songs have always been a hot topic of speculation, "Bad Blood" set fans abuzz with curiosity. Speaking with Rolling Stone in 2014, Swift explained that the song was about a fellow female singer, whom internet sleuths deduced to be Katy Perry. "For years, I was never sure if we were friends or not," Swift shared about her frenemy. "She would come up to me at awards shows and say something and walk away, and I would think, 'Are we friends, or did she just give me the harshest insult of my life?'"
Swift went on to add that this unnamed adversary did something "so horrible" that it irrevocably changed the trajectory of their relationship. More specifically, she "basically tried to sabotage an entire arena tour" and "tried to hire a bunch of people out from under [Swift]," per Rolling Stone. As Swifties know, three dancers on Swift's Red world tour left to perform on Katy Perry's Prismastic tour in 2013, per Vogue. 
On top of that, Swift and Perry used to tweet support for one another (there's the "mad love"), but that abruptly changed prior to the song's release. Swift also got in a not-so-subtle jab at Perry by adding a photo of a Grammy Award in the liner notes of her song, per The Washington Post. (As of this writing, Swift has 10 Grammy Awards while Perry has zero. Naturally, Twitter exploded.) But given all this bad blood, was there any hope of a reconciliation?
Katy Perry and Taylor Swift have buried the hatchet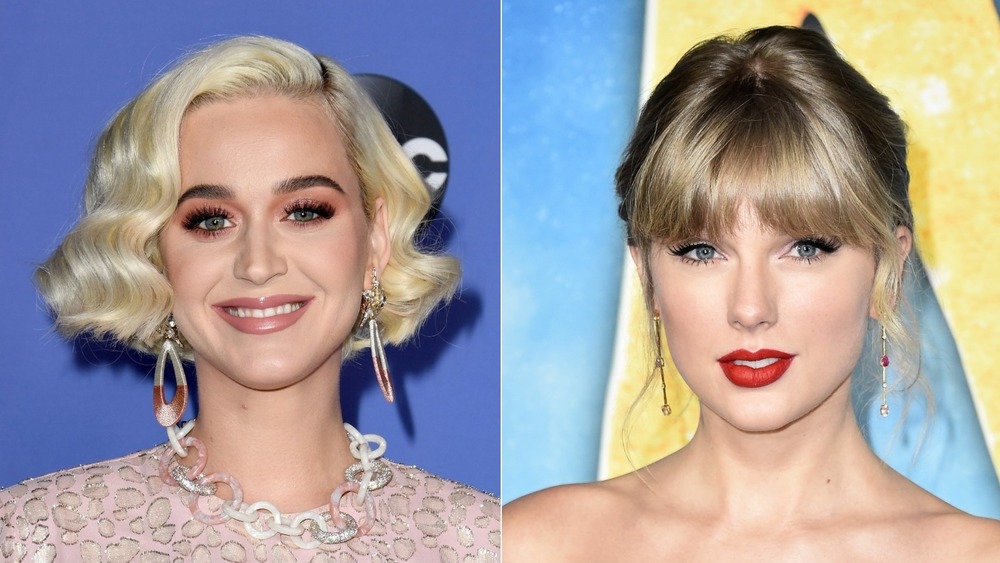 Jon Kopaloff, Steven Ferdman/Getty Images
Katy Perry and Taylor Swift's feud may have begun in 2013 due to the disagreement over their backup dancers, but it lasted for years. From Perry's diss tracks about Swift to Swift's ex-boyfriend Calvin Harris' admission of their beef, this infamous fight dominated the news cycle until its end in 2018. At that time, People reported that Perry sent her longtime frenemy a literal and metaphorical olive branch, writing that she was "deeply sorry" and adding that she wanted "to clear the air." Swift accepted the thoughtful apology and even featured Perry in her "You Need to Calm Down" video in 2019. Swift, dressed as a French fry, danced with Perry, a burger, who captioned a picture of the two of them on Instagram: "This meal is BEEF-free."
In 2020, Perry confirmed that she and Swift had buried the hatchet. Speaking with Howard Stern, Perry got candid about how she felt the media had blown up the argument to be bigger than it actually was, explaining that she and Swift are "super friendly". She added, "I always wanted the best for her and now we can talk about the best we want for each other." It seems like any bad blood between the pair is now a thing of the past!