The Truth About Karlie Kloss And Taylor Swift's Relationship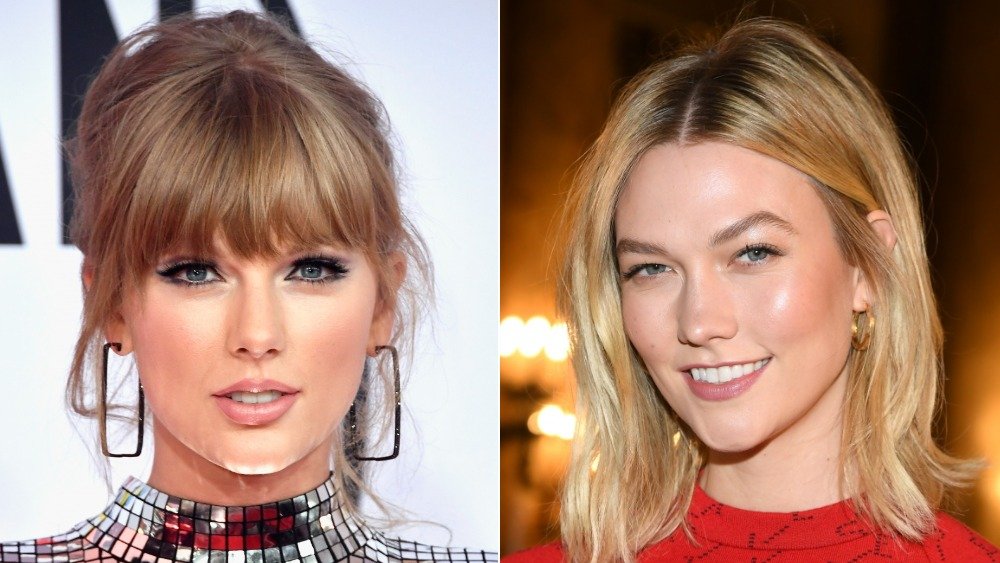 Taylor Swift's new album Folklore dropped at midnight on July 24, 2020, and it immediately caused a huge stir. Unlike most Swift albums, this one wasn't foreshadowed by any cryptic hints — but there are plenty of Easter eggs to pore over in the album itself. From Swift's album merch to her lyrics to her release date, there's no shortage of hidden messages going on here, and some of them even involve Swift's multiple ongoing celebrity feuds.
Enter Karlie Kloss. Shortly after Swift took the internet by storm by posting a photo of herself walking through the woods alongside her surprise album announcement, her (former?) BFF Karlie Kloss also posted a photo of herself in the woods. "Happy place," the model wrote in the caption. Coincidence?! Fans don't think so. Moreover, there's even a track on the album that fans suspect was inspired by Kloss.
Kloss and Swift were once such intimate friends that they inspired rumors about being a gay couple, per Vulture. They even earned a celeb duo nickname: "Kaylor." But at some point over the years, according to Elle, the pair's friendship seemed to fizzle out after a series of awkward moments involving Swift's forever nemeses, Kim Kardashian and Scooter Braun.
Let's explore the pair's friendship and why some fans are convinced that Swift incorporated the Kaylor saga into Folklore.
These songs may have been inspired by Karlie Kloss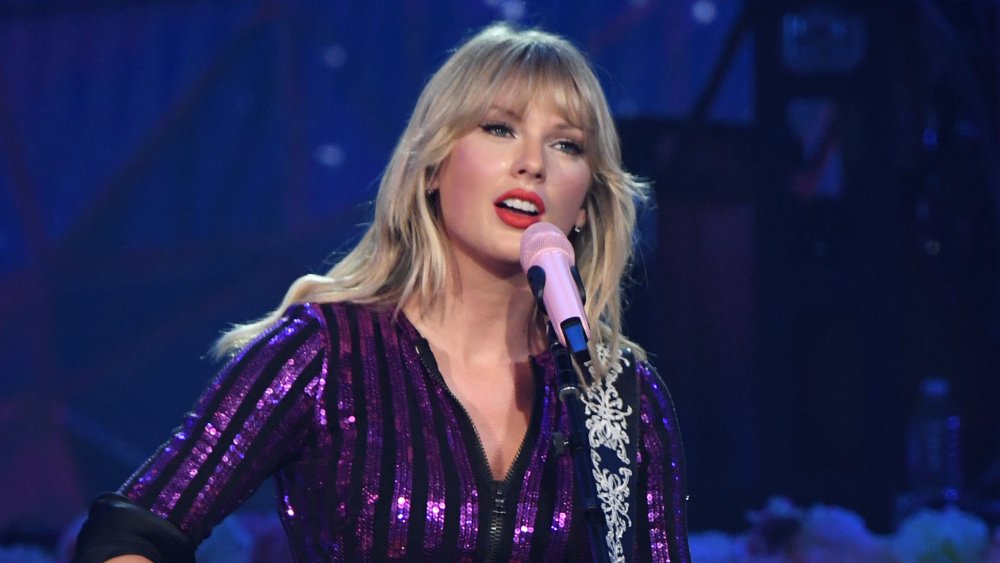 Kevin Mazur/Getty Images
In addition to Karlie Kloss's mysteriously-timed Instagram post, fans think several songs on Taylor Swift's Folklore contain veiled references to Swift's friendship with Kloss. Swift's Easter eggs sometimes require a truly deep dive, so hang on tight!
First, there's a track on Taylor Swift's album Folklore titled "Betty." Karlie Kloss's middle name is Elizabeth, according to the Independent. But the Kloss connection doesn't end there. As Vulture noted, "Betty" is a song from the point of view of a teenager named James, who's in love with his classmate Betty. Taylor Swift is named after James Taylor, therefore one could speculate that she's singing from the point of view of, well, herself. This possibility is especially exciting for the fans who are convinced that Kaylor was actually a romantic couple.
Other fans have also drawn connections between Kloss and other tracks on the album, including "The Last Great American Dynasty." In that song, Swift mentions St. Louis, the city where Kloss grew up. She also mentions ballet, and Kloss is a trained ballet dancer. One fan even believes the song "Exile," which details the experience of two ex-lovers running into each other, could be about Kloss.
These are all just theories, but Swift does have a history of taking inspiration from her life, and friend breakups can sometimes be just as brutal as romantic ones.
Taylor Swift and Karlie Kloss's friendship is in limbo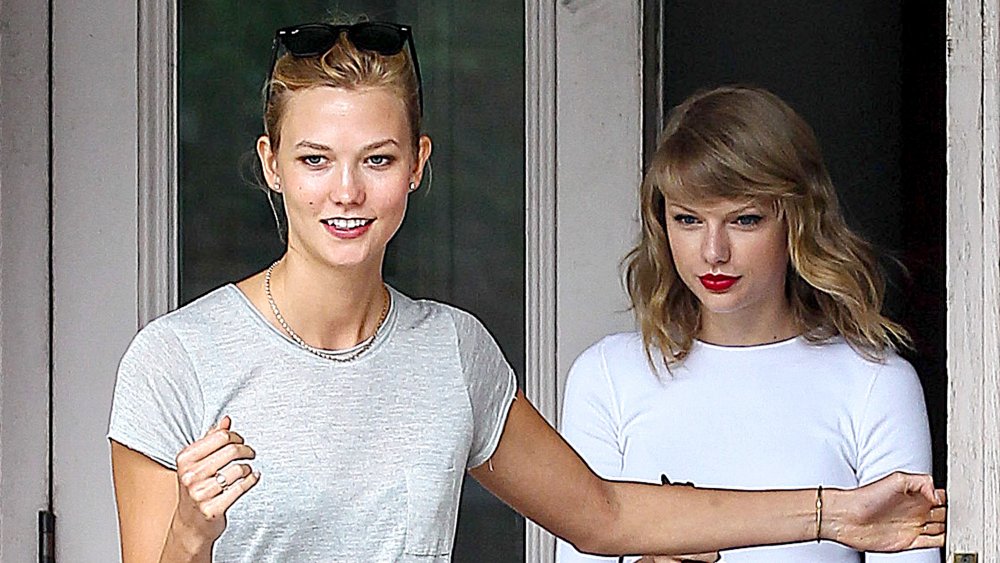 Backgrid
Taylor Swift and Karlie Kloss were seemingly inseparable for years, per Elle. It all started in 2012, when Swift tweeted, "I love Karlie Kloss. I want to bake cookies with her!" Kloss responded, and the rest was history. They were spotted together over and over for the next few years, and often posted selfies together on Instagram: taking road trips, getting ready for parties, and more. In 2014, according to a Rolling Stone interview, Swift even reportedly had a guest room entirely devoted to Kloss, complete with photos of the model and her favorite snacks (!!!).
Things started to change in 2016, after Kloss found herself awkwardly in the middle of Swift's feud with Kim Kardashian by calling Kim a "lovely person." After that, Kaylor's once-frequent public outings together became rare. In 2018, Kloss inspired more feud rumors when she captioned a video "Swish swish," which some thought was a reference to Swift's other nemesis, Katy Perry (via Elle). The last straw might've been in 2019, when Kloss was spotted with Swift's other nemesis, Scooter Braun. Despite Kloss repeatedly insisting that everything was fine between her and Swift, the days of selfies and public dates were certainly over.
Given all this history, Swift potentially referencing Kloss on Folklore is a pretty big deal. And if we know Swift, there'll be plenty more Easter eggs to come.