The Meaning Behind Taylor Swift's New Album Name Explained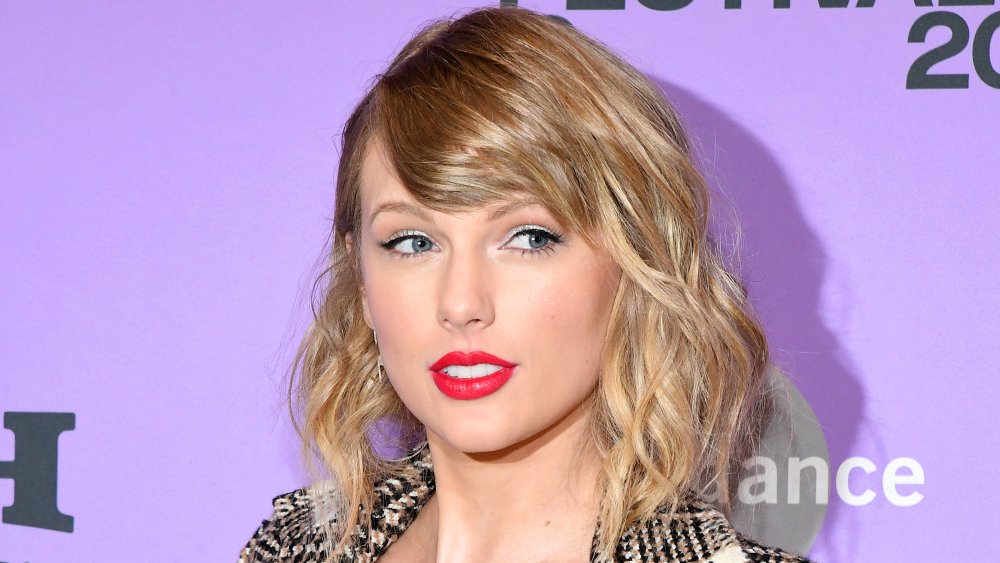 Kevin Mazur/Getty Images
A lot has happened in 2020 so far, and now we can add a surprise album from Taylor Swift to the mix. That's right, in the early hours of July 23, 2020, Swift announced she'd drop her eighth studio album, Folklore, when the clock strikes midnight on July 24. Who saw that coming, right? Honestly, it seems like Swift herself didn't even have advanced warning that her muse was ready to strike, either. 
"Most of the things I had planned this summer didn't end up happening, but there is something I hadn't planned on that DID happen. And that thing is my 8th studio album, Folklore. Surprise," the singer's Instagram post about the album read. The Grammy winner also confirmed that the album has 16 tracks, including an additional song on the physical record. 
What's especially cool about this new album? She collaborated with a long list of influential musicians, including The National's Aaron Dessner, Bon Iver, as well as members of her "musical family" like Jack Antanoff, the post confirmed. 
Of course, we won't know the full message behind Swift's music until she addresses it directly. However, when trying to decipher it, the album title is a sensible place to start. So what does Folklore mean?
Taylor Swift has a political streak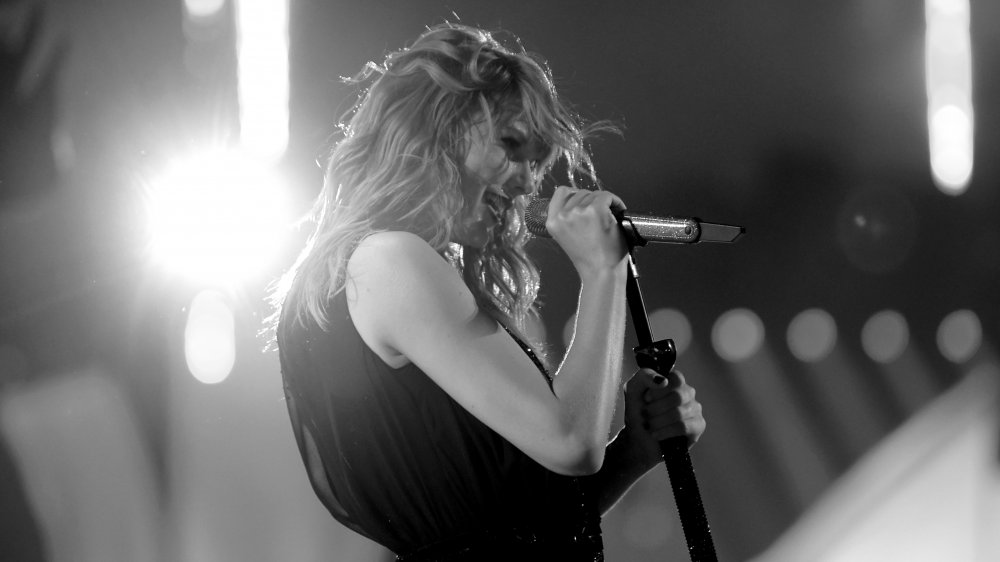 Jason Kempin/tas18/Getty Images
Before we go further, let's take a look at the definition of folklore. One meaning is "an often unsupported notion, story, or saying that is widely circulated," according to Merriam-Webster's Dictionary. Hmm.
So what did Taylor Swift have to say about the album title? Although she didn't discuss it in the announcement post, she did confirm what inspired the work. "Before this year I probably would've overthought when to release this music at the 'perfect' time, but the times we're living in keep reminding me that nothing is guaranteed," she said.
In that spirit, Swift has become more political in recent years, including her support of LGBTQIA people in the song "You Need To Calm Down," as well as her decision to back Democratic candidates in Tennessee. She even came out against President Donald Trump tweeting in May 2020, "After stoking the fires of white supremacy and racism your entire presidency, you have the nerve to feign moral superiority before threatening violence? 'When the looting starts the shooting starts'??? We will vote you out in November. @realdonaldtrump." 
We're not sure if politics inspired a large part of Folklore, but there are some song titles on the album that suggest this theme, like "The Last Great American Dynasty" and "Hoax." So maybe Swift is ready to challenge the "unsupported" stories circulating in America, and the opinions people too easily digest as truths. 
Taylor Swift let her 'imagination run wild'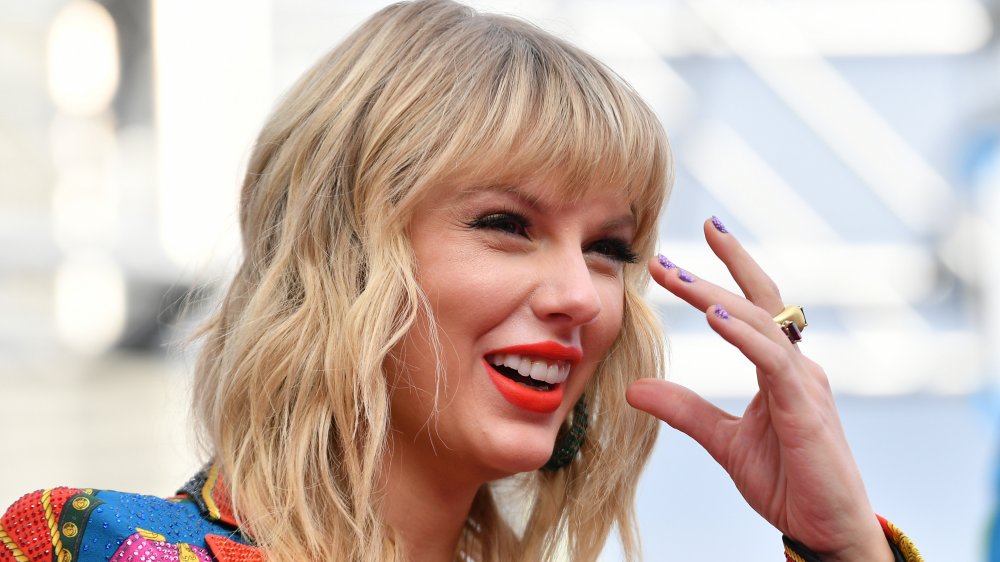 Dia Dipasupil/Getty Images
Of course, we could all use some good old-fashioned escapism through fairy tales, and there is a chance we may get that on Folklore. Another meaning of "folklore" per Merriam-Webster translates to "traditional customs, tales, sayings, dances, or art forms preserved among a people." Although this meaning might tie the album to current events, it suggests a much brighter and narrative approach. 
And for the record, Swift's Instagram post does imply she wants to put positivity out into the world as soon as possible. "My gut is telling me that if you make something you love, you should just put it out into the world," she wrote. "That's the side of uncertainty I can get on board with." 
Titles that reflect this possible brighter meaning include "Peace" and "Epiphany." Swift has always been a master storyteller, so no matter what means, there's a good chance it will make an impact on her fans. However, there is no way of knowing what her intended meaning is until she tells us, either explicitly or through song.
Speaking of Swift's insight, shortly after the album's release, she confirmed that the record is a result of letting her "imagination run wild." She said, "Picking up a pen was my way of escaping into fantasy, history, and memory. I've told these stories to the best of my ability with all the love, wonder, and whimsy they deserve."