What Taylor Swift's Folklore Merchandise Means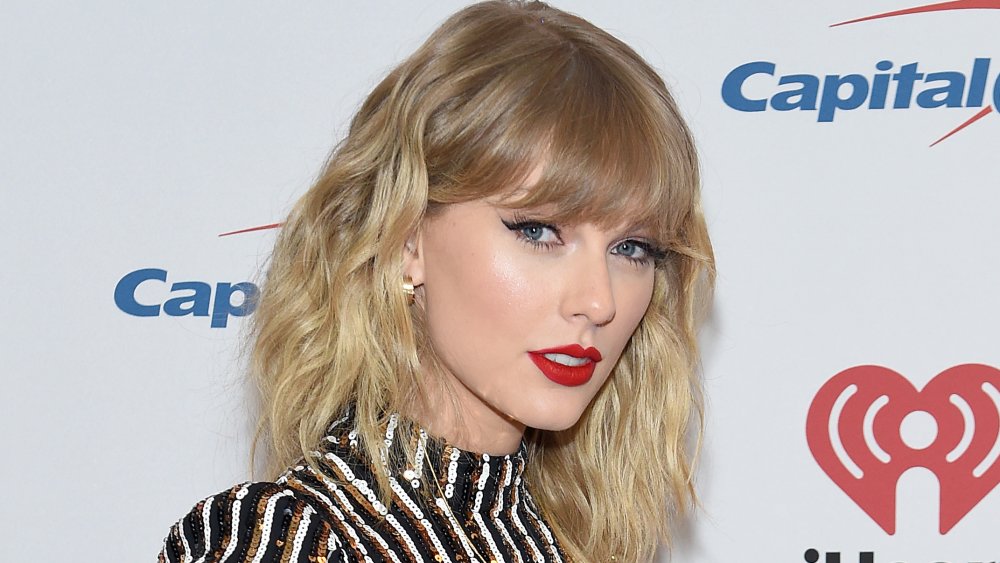 Jamie Mccarthy/Getty Images
For those who missed the exciting news, Taylor Swift announced her eighth album, Folklore, will drop on July 24, 2020. Talk about a welcome surprise! Swift also shared the record's tracklist and album art, as well as fan merchandise. Yes, the singer already has a ton of products for her adoring team of Swifties to buy in honor of the new album. The Pennsylvania native even released an actual cardigan in homage of the song and music video titled, you guessed it, "Cardigan." The cozy-looking piece of clothing is white and features silver stars on the elbow patches. How dreamy.
Speaking of dreamy vibes, the aesthetic of this record very toned down compared to her 2019 release, Lover. Instead of bright colors and glitter, the Folklore art boasts neutral tones, woodsy imagery, and a hint of magic. 
As for merchandise, it appears to embody the album's vibe perfectly, as well as Swift's penchant for Easter eggs. In fact, one of the items available for purchase teases lyrics for a tune off of Folklore. So what do the mysterious words mean? Find out below.
Taylor Swift's 'I Knew You' T-shirt reveals song lyrics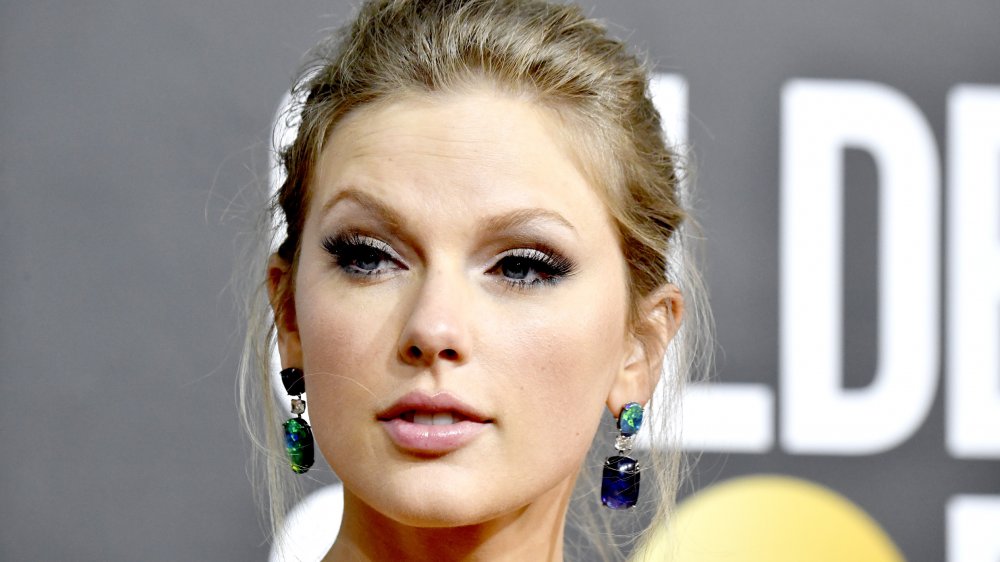 Frazer Harrison/Getty Images
In addition to the cardigan mentioned above, Taylor Swift also dropped an "In the Trees" hoodie, a "So Much for Summer Love" tie-dye sweatshirt, an "In the Trees" pullover, and an "I Knew You" t-shirt (all of which you can peep below). 
The "I Knew You" shirt features a black and white photo of Swift on the front, and lyrics on the back that read, per Page Six: "But I knew you / Playing hide-and-seek and / Giving me your weekends / I knew you / Your heartbeat on the High Line / Once in twenty lifetimes / And when I felt like I was an old cardigan / Under someone's bed / You put me on and said / I was your favorite."
🌲 🌲 NEW MERCH!! 🌲🌲 Available now! Get yours at https://t.co/ZSGtuHSAkb!! pic.twitter.com/IKzkVID00L

— Taylor Nation (@taylornation13) July 23, 2020
We can't say for sure, but these lyrics — presumably from "Cardigan" — seem to be about Swift's longtime boyfriend, actor Joe Alwyn. The singer has been an "old cardigan" one too many times before, after all, having been in failed relationships with John Mayer, Harry Styles, and Jake Gyllenhaal, to name a few paramours. But when Alwyn came around in 2016, Swift was renewed and became his "favorite" cardigan.
Of course, we'll have to wait for Swift's self-directed "Cardigan" music video to find out the truth. Until then, her fans can keep hunting for those coveted Easter eggs.