Who Is Taylor Swift's The 1 Really About?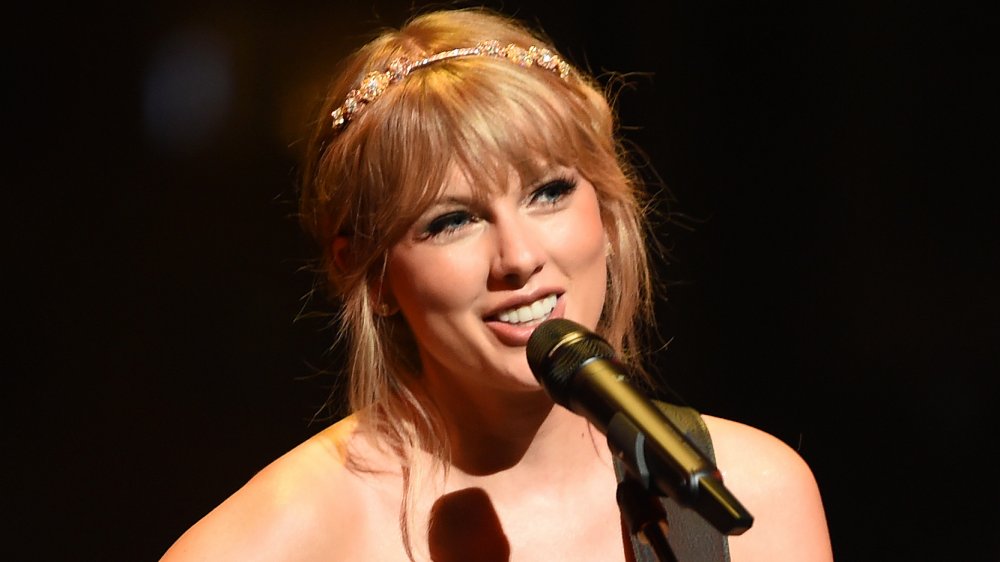 Dimitrios Kambouris/Getty Images
Taylor Swift is known for layering her music with meaning. And that's just what she did when she released her eighth studio album, Folklore, on July 24, 2020. There's surely a significance to the name of the album itself, which fans have already been deftly dissecting. Meanwhile, the video for "Cardigan" was filled with suggestive and telling details that viewers are undoubtedly drooling over. But what about the song "The 1," which some eager and enthusiastic listeners have chosen as their top pick from the star's whimsical collection of tunes?
"I guess you never know ... / And if you wanted me, you really should've showed / And if you never bleed, you're never gonna grow," Swift sings. She later continues, "But we were something, don't you think so? ... And if my wishes came true / It would've been you ... / But it would've been fun / If you would've been the one." *Sniffle*
While those are certainly touching lyrics, there are some theories out there as to what this song is really about. Or rather, who this song is really about.
Is 'The 1' about Taylor Swift, Selena Gomez, or their famous exes?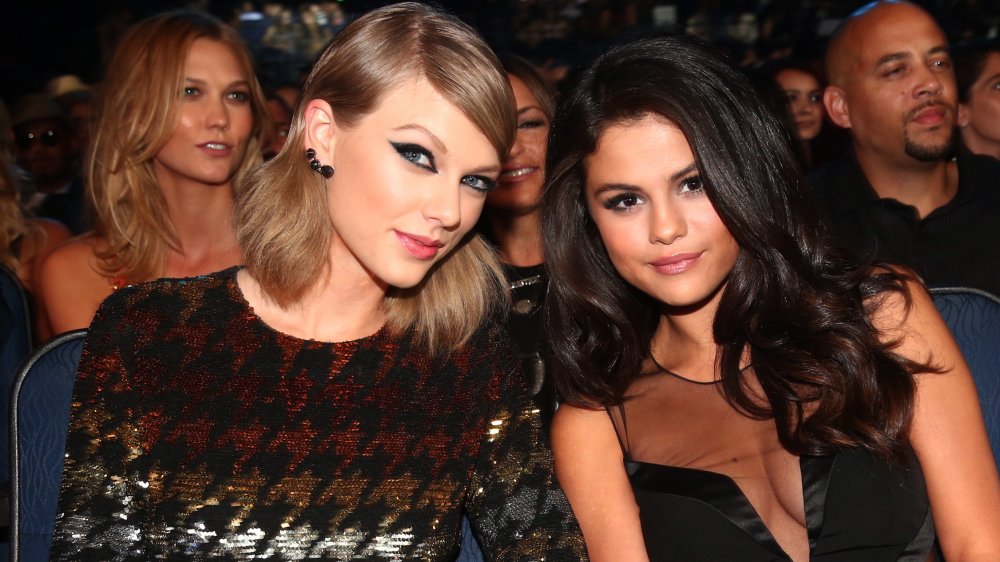 Christopher Polk/mtv1415/Getty Images
"In the first track on the album, Swift is reflecting on a lost love," E! News notes while breaking down Folklore, including "The 1." But who is that lost love? Was the singer motivated to write about her own failed, romantic relationships — perhaps, one in particular — or was she inspired by another doomed romance? That of Selena Gomez and The Weeknd?
"In #folklore's opening track, 'the 1,' Taylor sings 'in my defense, I have none/for digging up the grave another time' in the last verse, which then sets the tone for the rest of the album, much of which seems to be about a certain old flame that she thinks of sometimes in dreams," one Twitter user wrote.
While others pointed out the fact that Swift seems to have written about her (ex?) boyfriend, Joe Alwyn, on Folklore — and maybe even secretly worked with him on the album — someone else on social media wondered if the song was about another ex — Harry Styles.
And then, there's that other theory. "'But also writing about or from the perspective of people I've never met, PEOPLE IVE KNOWN, or those I wish I hadn't,'" a fan quoted Swift on Twitter, adding, "Is this an Easter egg relating to Selena's 'people you know'???? Did she write the 1 for Selena??" That's not even mentioning the similarities between Swift's "The 1" and Gomez's "Fun."
Who do you think "The 1" is about?