The Truth About Taylor Swift's Relationship With Harry Styles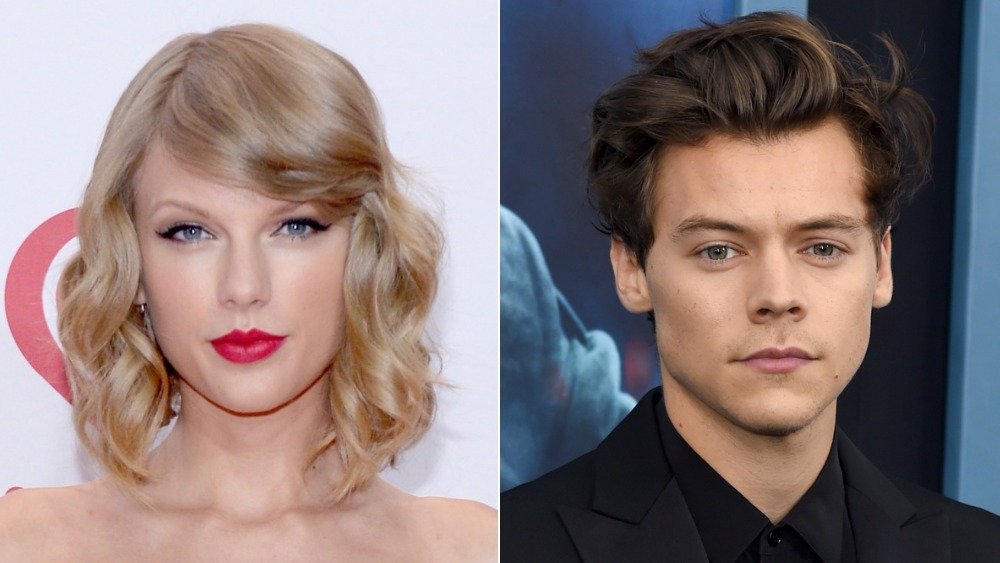 Bryan Steffy, Jamie Mccarthy/Getty Images
Taylor Swift's relationships tend to stir up a lot of buzz, which is why you likely know she dated DJ Calvin Harris and Tom Hiddleston before falling for actor Joe Alwyn. However, they came after she was connected to former (or current?) One Direction singer Harry Styles. That's right, once upon a time, two of the most adorable pop stars around sparked rumors of a romance.
"After flirting on the X Factor set in mid-November" in 2012, the young stars were spotted out on a stroll together in Central Park that December, according to Us Weekly. Stopping by the zoo to check out the city-living creatures, Swift and Styles definitely made a cute potential couple. Sadly, it wasn't meant to be and things fizzled out between the pair.
Styles was willing to openly reflect on the situation while speaking with Rolling Stone in 2017, saying, "When I see photos from that day, I think: Relationships are hard, at any age."
"And adding in that you don't really understand exactly how it works when you're 18, trying to navigate all that stuff didn't make it easier," Styles continued. "I mean, you're a little bit awkward to begin with. You're on a date with someone you really like. It should be that simple, right? It was a learning experience for sure. But at the heart of it — I just wanted it to be a normal date."
While these two didn't find a happily-ever-after with one another, their brief time together may have resulted in something almost as good.
Did Taylor Swift and Harry Styles write songs about each other?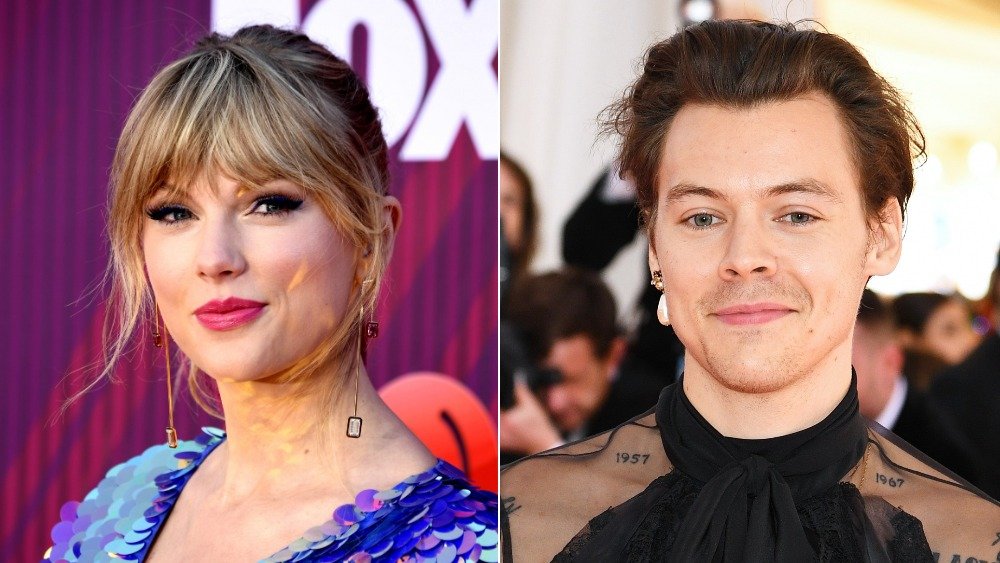 Frazer Harrison, Dimitrios Kambouris/Getty Images
Taylor Swift and Harry Styles' relationship may not have lasted for long, but their brief romance will live on forever thanks to the songs that they supposedly wrote about each other.
"Same lips red, same eyes blue ... / Tastes so sweet, looks so real / Sounds like something that I used to feel," Styles sings in "Two Ghosts," which is a tune that may have been inspired by Swift. While talking about the song from his self-titled debut album with host Nick Grimshaw on BBC 1 Radio's The Breakfast Show in 2017, he explained, "I think, you know, it's about sometimes things change and you can ... do all the same things, and sometimes it's just different."
As for Swift, it may seem obvious that her song "Style" is likely about, well, Styles. However, there's also "Out of the Woods," which Billboard notes is often associated with Styles, too. In March 2020, Styles was asked during an interview with Howard Stern on SiriusXM if he's upset by the fact that he's thought to be the motivation for this particular music. He claimed that, on the contrary, he "think[s] it's flattering."
"Even if the song isn't that flattering, you still spend time on it, and ultimately, using Taylor as an example, she's a great songwriter," he continued. True enough. If someone is going to write a song about you, it would be pretty cool if it was Taylor Swift!