Fans Think Taylor Swift And Joe Alwyn Broke Up. Here's Why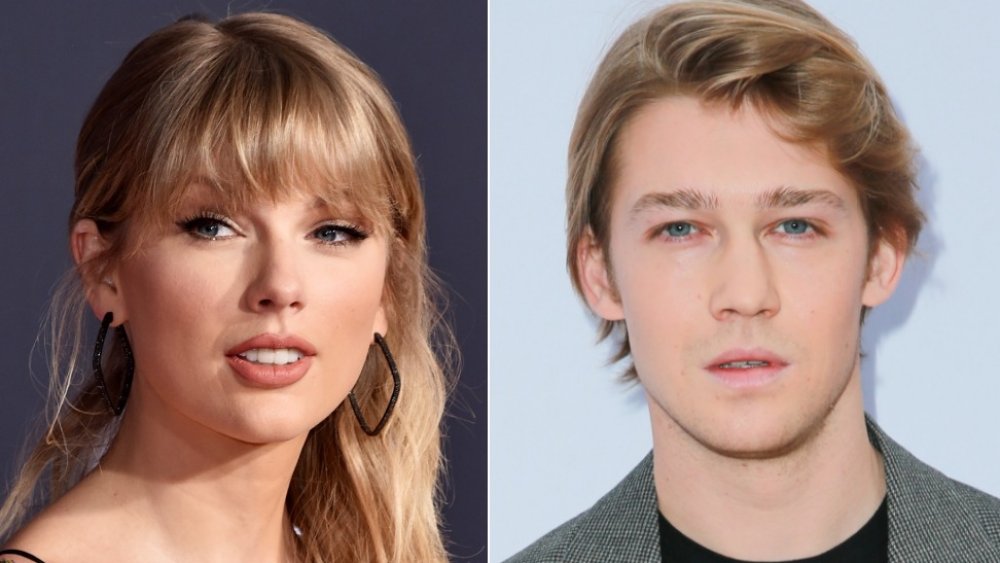 John Shearer, Rich Fury/Getty Images
Although Taylor Swift and actor Joe Alwyn have kept their relationship mostly private ever since they started dating in 2016, some fans feel connected to their romance and sincerely hope they are end game. But Swifties' suspect heartbreak may be on the horizon, as Swift's new album, Folklore, wasn't all love and roses. In fact, some fans believe a few songs point toward a breakup between the singer and Alwyn. Say it isn't so!
"Folklore looks like it has a lot of breakup songs," one person wrote. "If sh*t went down with Joe and Taylor my faith in love is gone forever." Someone else said, "Guys is this a breakup album? Did Taylor go through a quarantine breakup like all of us did?" Another fan penned, "I'm sorry... I'm drunk but please please please someone please tell me that this album isn't following a Taylor Swift Joe Alwyn breakup please GOD."
So did Swift write breakup songs about Alwyn on Folklore? Let's take a closer look at the supposed evidence.
Is Taylor Swift's 'Hoax' about Joe Alwyn?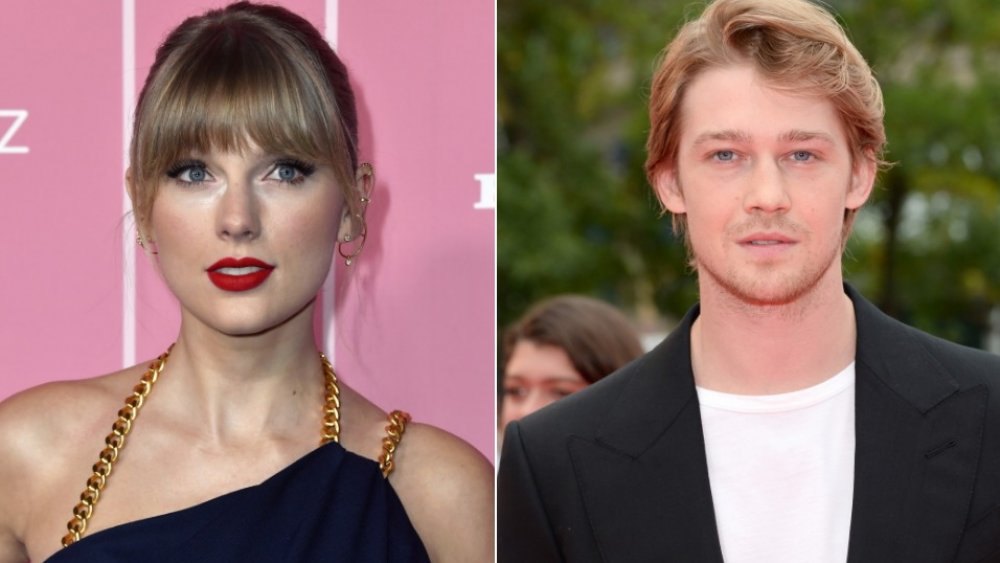 Frazer Harrison, Gp Images/Getty Images
One song that points to a potential breakup between Taylor Swift and Joe Alwyn is "Hoax," which includes this pointed verse: "You know I left a part of me back in New York / You knew the hero died so what's the movie for? / You knew it still hurts underneath my scars / From when they pulled me apart." Ouch.
But wait — it gets worse. "You knew the password so I let you in the door / You knew you won so what's the point of keeping score? / You knew it still hurts underneath my scars / From when they pulled me apart / But what you did was just as dark." 
These complicated lyrics have fans wondering whether Swift and Alwyn are over, as one fan tweeted, "Hoax has me so messed up. Wtf did joe do to Taylor?? And are they still together??" Someone else wrote, "Wait wait wait wait wait....hoax? Is Taylor okay? Are her & joe okay?!"
However, some fans pointed out that the album might be about imaginary characters, as Swift noted herself. "A tale that becomes folklore is one that is passed down and whispered around. Sometimes even sung about," the singer tweeted in part. "The lines between fantasy and reality blur and the boundaries between truth and fiction become almost indiscernible."
We guess we'll have to wait and see what ends up happening with Alwyn and Swift. Stay tuned.