Inside Taylor Swift's Lyrics About Joe Alwyn On Folklore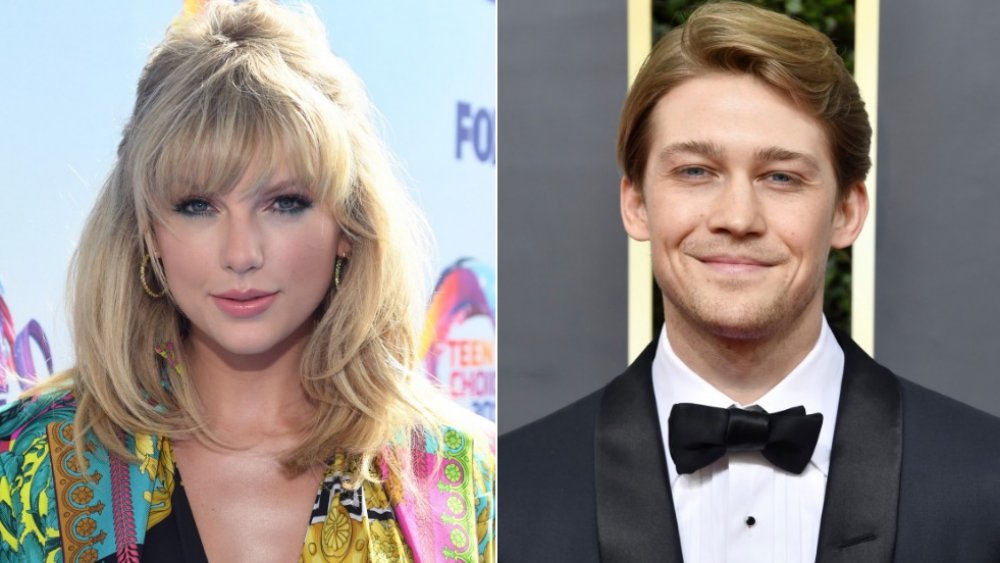 Kevin Mazur, Frazer Harrison/Getty Images
It's no secret fans have an interest in Taylor Swift's relationship with Joe Alwyn, an actor she began in dating 2016. Curiosity about the romance is particularly high as they prefer to keep things private, which hasn't stopped Swifties from speculating about every little thing they do or don't do. A perfect example of this? Look no further than fans on social media who are eagerly devouring the singer's new album, Folklore, which dropped on July 24, 2020. As one might expect, Twitter users have already speculated about what songs are about Alywn (who might have secretly collaborated with Swift on a few tracks, BTW). So many clues, so little time!
Of course, it's fair to wonder whether Alwyn minds Swift writing ballads about their romance. As for the answer? "No, not at all. No. It's flattering," he told The Sunday Times in 2019. 
So with that sentiment in mind, let's take a look at the song lyrics from Folklore that might be about Joe Alwyn.
Can Taylor Swift give Joe Alwyn 'Peace'?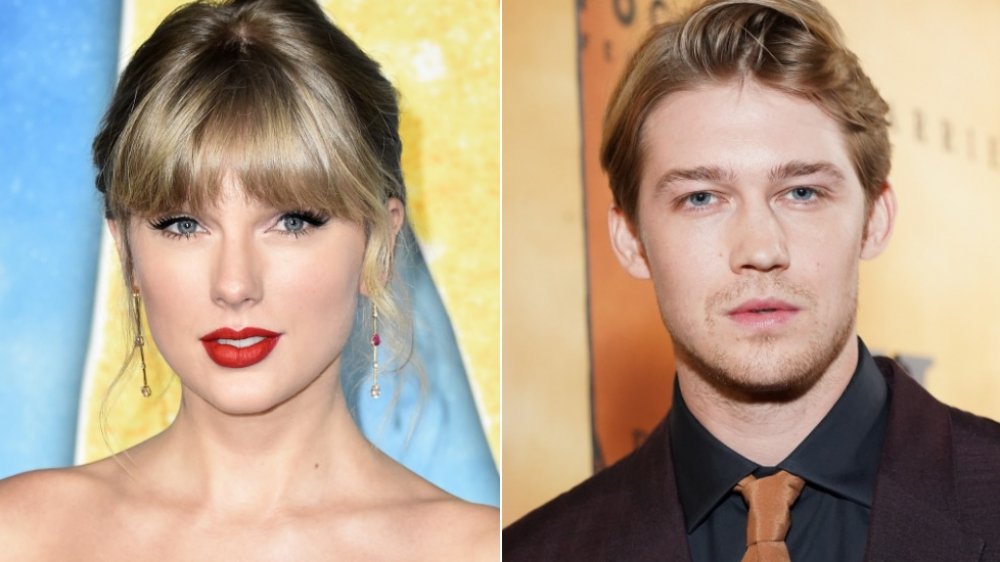 Steven Ferdman, Rachel Luna/Getty Images
One song fans suspect could be about Joe Alwyn? "I BET PEACE FROM TAYLOR SWIFTS FOLKLORE ALBUM IS ABOUT JOE ALWYN I KNOW IT I KNOW IT," a Twitter user commented, which seems to track with the tune's relationship-centric lyrics. "And you know that I'd swing with you for the fences / Sit with you in the trenches / Give you my wild, give you a child," Taylor Swift croons in one verse. Um, "give you a child?" We don't think Swift is talking about a pal here, folks.
Another clue this track is about Alwyn? "Family that I chose, now that I see your brother as my brother," Swift sings. Yep, the actor has two brothers — Patrick and Thomas Alwyn.
Although "Peace" has a lot of romance in it, there's also a hint of heartbreak. "But there's robbers to the east, clowns to the west / I'd give you my sunshine, give you my best / But the rain is always gonna come if you're standin' with me," the star belts out.
The last line is particularly ominous, with Swift singing, "Would it be enough if I could never give you peace?" Despite this iffy line, fans love this song for Alwyn. "Taylor really wrote peace for Joe and what a gorgeous song!!!" someone said.
Bottom line, we hope Swift and Alwyn have plenty of peace in their relationship — we love these two together!