The Real Meaning Behind Folklore's Release Date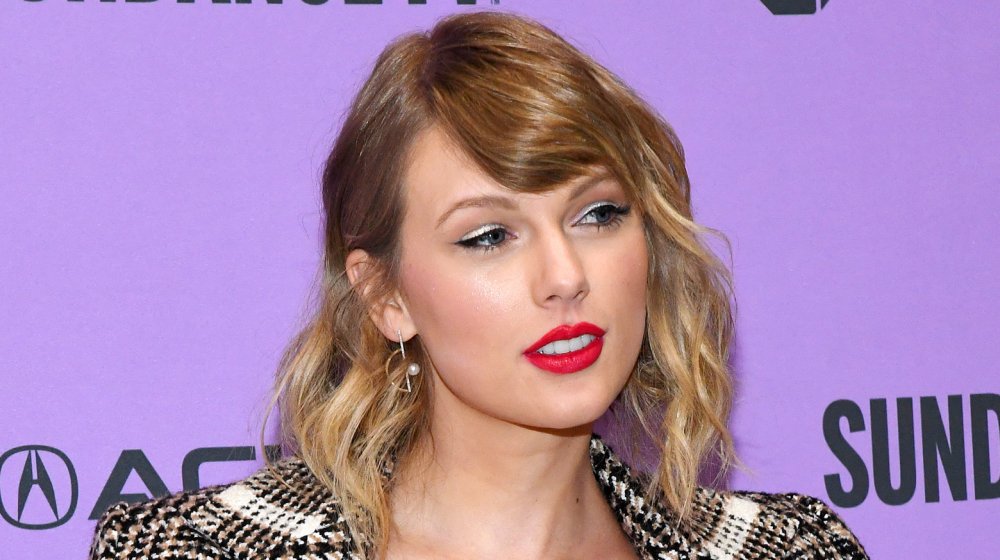 Kevin Mazur/Getty Images
Taylor Swift shocked fans by releasing her eighth studio album Folklore seemingly out of nowhere on July 24, 2020. While most of Swift's other releases have involved weeks of elaborate hinting before the drop, this time Swift simply announced the album one day prior to its release. "Surprise," Swift wrote on Twitter at the time. "Tonight at midnight I'll be releasing[...] an entire brand new album I've poured all my whims, dreams, fears, and musings into."
Interestingly enough, the release date of Folklore just happened to be the same date that Swift's rapper rival, Kanye West, planned to release his own new album, Donda: With Child. Naturally, fans from both camps wondered if the coinciding release dates had something to do with the stars' years-long feud. Also, there was speculation that Swift's release date was a shot at her ex Harry Styles, who once released his own album on Swift's birthday.
But it seems Swift had her own motivations for releasing her album on July 24, 2020 of all days. Here's what the pop star was really thinking.
Taylor Swift was just listening to her 'gut'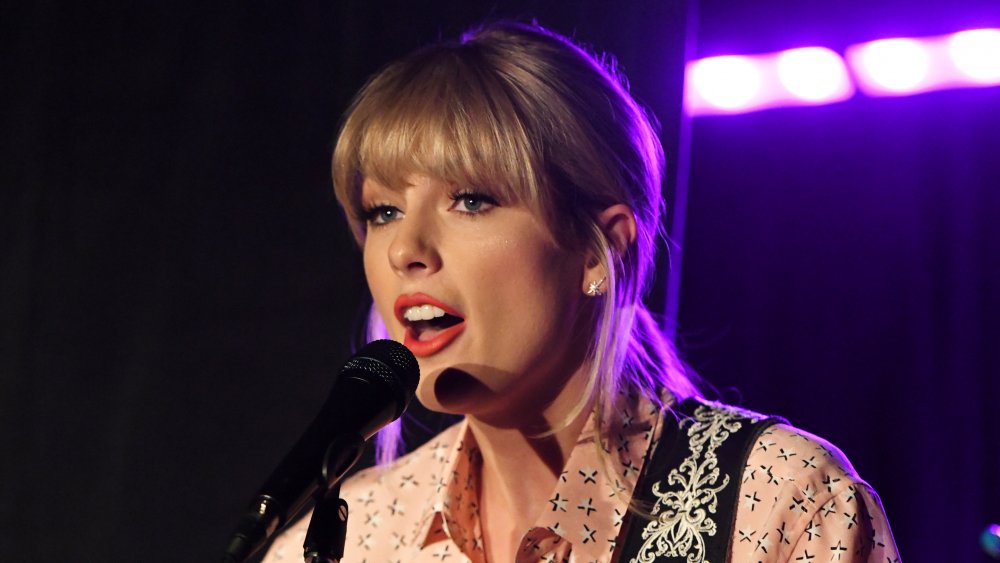 Craig Barritt/Getty Images
Folklore was a major departure for Taylor Swift, even before the album came out. She announced the album in an entirely un-Taylor-Swift-like way: seemingly on a whim, with no lengthy and elaborate rollout plan. She didn't even drop a single first!
In her announcement, Swift explained her decision, revealing that the album wasn't even supposed to happen this year. In fact, she'd originally had other things on her plate. (Swift had to cancel her entire 2020 tour schedule due to the coronavirus.) "Most of the things I had planned this summer didn't end up happening, but there is something I hadn't planned on that DID happen," Swift wrote. "And that thing is my 8th studio album, folklore.'"
Swift continued that, given the circumstances, she decided to go with the flow as far as the release date. She wrote, "Before this year I probably would've overthought when to release this music at the 'perfect' time, but the times we're living in keep reminding me that nothing is guaranteed. My gut is telling me that if you make something you love, you should just put it out into the world."
Still, it wouldn't be a Taylor Swift album if there weren't some hidden meaning here. Truly observant fans have pointed out that the release date, July 24, can also be written as 7/24, and if you add up 7 + 2 + 4, you get 13 — Taylor Swift's infamous lucky number. 
As for Kanye West, he decided to postpone Donda: With Child after all.