The Untold Truth Of Karlie Kloss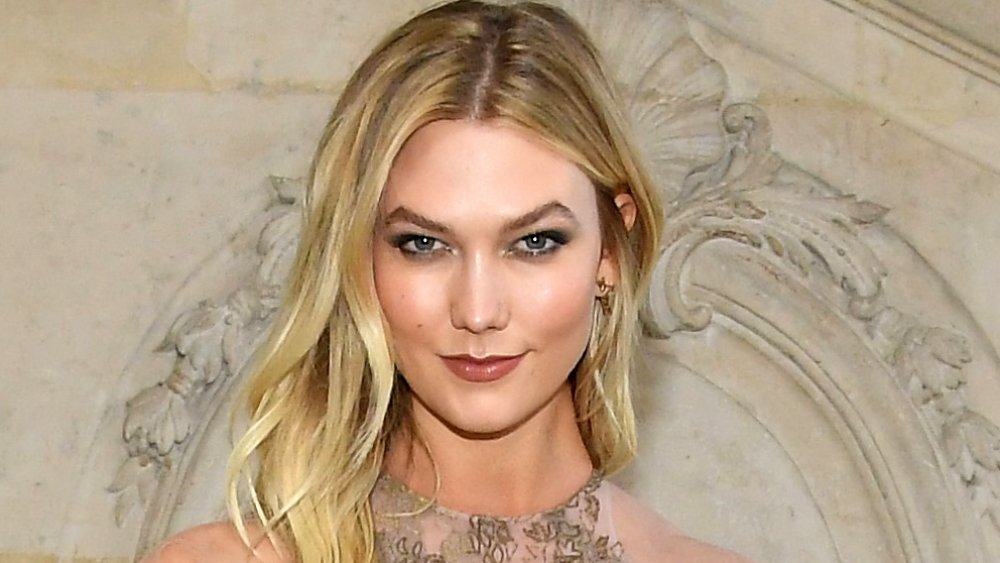 Pascal Le Segretain/Getty Images
We may receive a commission on purchases made from links.
Karlie Kloss is a woman whose life isn't exactly what you'd expect it to be. She's a famous model, but was bullied for her role on the runway when she was a teenager. She's a former Victoria's Secret Angel, but she left that gig behind and has embraced setting up opportunities to teach tech. Kloss also has ties to one of the most influential political families in the world, however, she's faced tension with her relations due to vastly differing beliefs. Frankly, Kloss is someone who is determined to be herself and do what she thinks is right despite the fact that it might not go along with what others want.
"[W]omen, we're not just one thing, we're all so multifaceted," Kloss told Harper's Bazaar in February 2018. "When I think about the woman that I want to be it's this strong, empowered woman that's in control of her own life." When you take a closer look at some of the surprising details about the famous figure, it certainly appears that Kloss is, indeed, in control of her own life.
Karlie Kloss has branched into STEM
Karlie Kloss may have become famous thanks to her time as a model, but, these days, she's switched a large part of her professional focus to endeavors related to STEM (science, technology, engineering, and mathematics). With an interest in coding, the star is the force behind Kode With Klossy, which "creates learning experiences and opportunities for young women that increase their confidence and inspire them to pursue their passions in a technology-driven world."
Kloss talked about how her Kode With Klossy "scholars" are "going to change the world" while doing a "73 Questions" interview with Vogue in October 2018. "Our girls are amazing and they've gone on to win $50,000 hackathon prizes and scholarships to study computer science at colleges all across the country and they're building web apps ... that are helping changes their communities," she proudly explained while also giving viewers a glimpse at a room full of ladies at work during their coding summer camp. She also explained why the program is focused on women, saying, "There aren't enough young women with access to learn these skills."
While passing on her love of tech-y knowledge may be one way that Kloss is pursuing something that is meaningful to her, it's not the only way that she's defied expectations (and approval) in order to follow her heart.
Karlie Kloss is now related to Ivanka Trump (but the family situation is strained)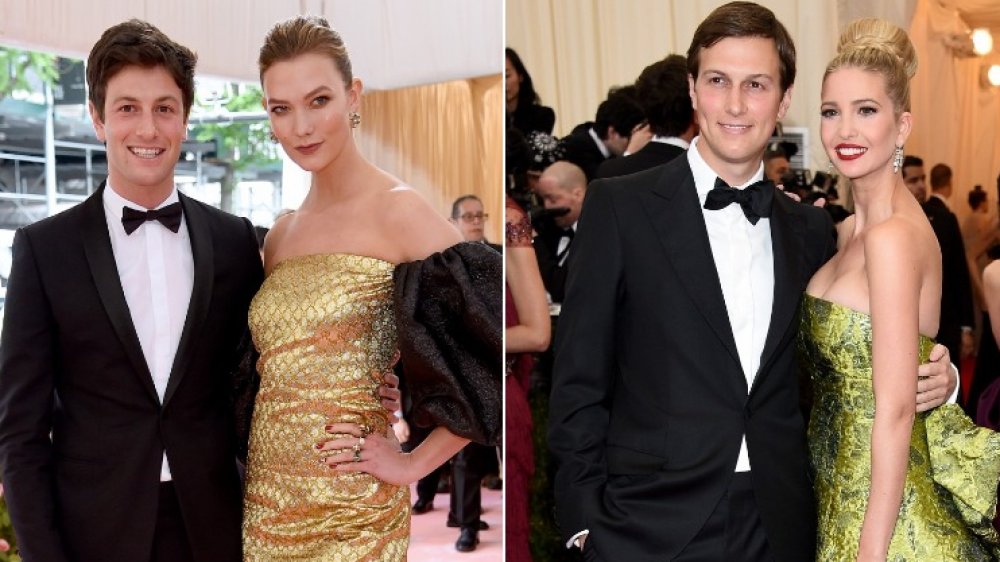 Jamie Mccarthy, Larry Busacca/Getty Images
Karlie Kloss revealed in October 2018 that she had married her longtime love, Joshua Kushner. If that last name sounds familiar, that's because Joshua is the younger brother of Jared Kushner, who is the husband of Donald Trump's daughter, Ivanka Trump. However, it turns out that Josh isn't exactly on board with his sibling's politics. "Josh is a lifelong Democrat who has marched for gun control legislation, Jared [is] a senior advisor to his father-in-law, President Donald Trump," according to Town & Country. "But less widely reported is the division within the family over Josh's relationship with now-wife Karlie Kloss."
Josh's father, Charles — a man who "built a formidable real estate empire in New Jersey, and was convicted in 2004 of 18 counts of tax evasion, making illegal campaign contributions, and witness tampering" leading to "14 months in Federal prison" — apparently disapproved of Kloss, as did Josh's mother who didn't like the fact that her son's partner wasn't Jewish. As for Jared, he "apparently shared his parents' less-than-favorable opinion of Kloss." Because of this, they refused to even meet Karlie for six years and also said terrible things about her behind her back," according to the book Kushner, Inc.: Greed. Ambition. Corruption. The Extraordinary Story of Jared Kushner and Ivanka Trump (via Town & Country). Yikes!
While the situation has reportedly gotten a little better, Karlie and Josh's relationship "remains a source of tension" within the family. At least the couple seems happy together and that's what really matters.