Damian Lewis: How Much Is The Famous Actor Worth?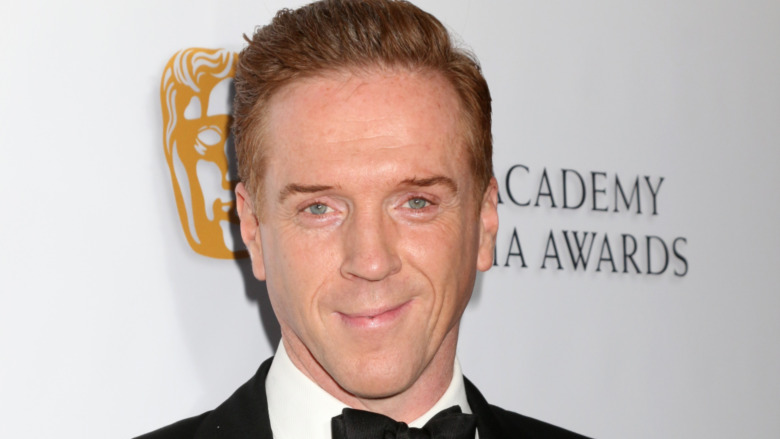 Shutterstock
Damian Lewis, the British-born actor most famous for his roles in the television shows Billions and Homeland, has experienced a tragic loss: the death of his wife, Peaky Blinders actor Helen McCrory, on April 16, 2021, who was diagnosed with cancer. The couple, who were together for over 15 years and officially tied the knot in 2007, per Entertainment Tonight, were not alone at the time of her untimely passing, according to tweets Lewis sent from his Twitter account, confirming her death. 
"I'm heartbroken to announce that after a heroic battle with cancer, the beautiful and mighty woman that is Helen McCrory has died peacefully at home, surrounded by a wave of love from family and friends," Lewis posted on social media. "She died as she lived. Fearlessly. God we love her and we know how lucky we are to have had her in our lives," wrote Lewis, adding that McCrory "blazed so brightly." He ended his message with a loving last refrain: "Go now, Little One, into the air, and thank you."
In light of McCrory's death, many might wonder as to whether Lewis himself will endure financial hardships on top of those that are deeply emotional. We're hoping he'll be okay — and according to information accessible to the public, we think he will be, at least in respect to the former.
Damian Lewis' net worth is in the millions, not 'Billions'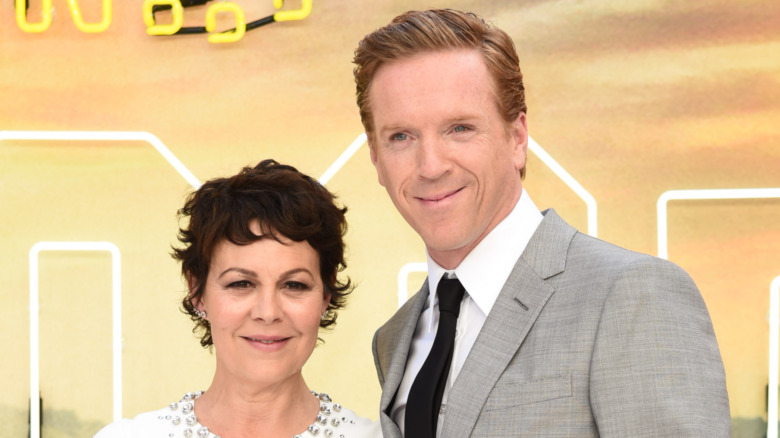 Shutterstock
According to Celebrity Net Worth, Billions actor Damian Lewis (pictured above with his late wife, Harry Potter franchise actor Helen McCrory) has an accrued $25 million overall in net wealth. When it comes to his salary, per the site, the British thespian export's rate per episode is a whopping $250,000. The actor also owns two properties, per Celebrity Net Worth: a Victorian townhouse located in the London neighborhood of Tufnell Park, and another, quieter manse situated in the Suffolk town of Sudbury.
As for his few splurges, Lewis revealed that he has "a very nice sound system in my house which I spent a load of money on." Plus, he does "have a very expensive ping pong paddle, but that didn't cost me $10,000. That's not me." During the coronavirus pandemic, the BBC reported that he and McCrory helped raise more than $1 million to help healthcare workers.
As Celebrity Net Worth noted, Lewis' net worth isn't solely the fruit of his own career pursuits — rather, it's a shared net worth with McCrory. Since his announcement about his wife's death, fans everywhere have sent their heartfelt condolences to Lewis, their children Manon and Gulliver, as well as to McCrory's family, friends, and loved ones.