Who Is Prince Richard, Duke Of Gloucester?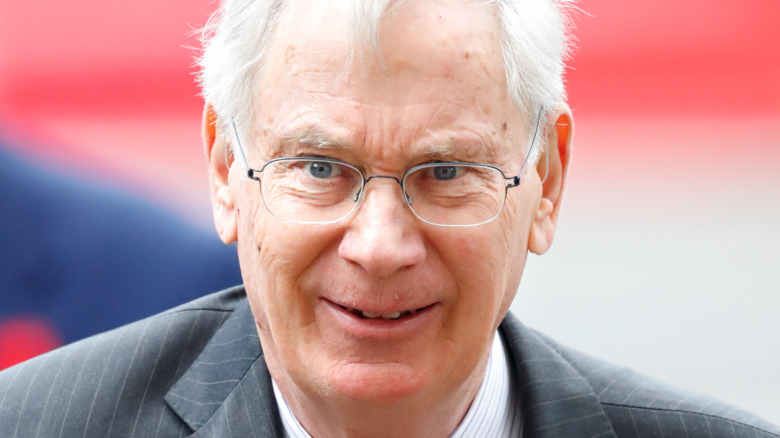 Max Mumby/indigo/Getty Images
Prince Richard, Duke of Gloucester is a first cousin of Queen Elizabeth II on her paternal side and 29th in line to the British throne (although he was fifth at the time of his birth in 1944), according to The Scottish Sun. The son of King George VI's younger brother, Prince Henry and Princess Alice, and is the youngest grandson of King George V and Queen Mary, according to the royal family's official website.
As the queen's first cousin, Richard is a working royal, taking on duties on behalf of Elizabeth, as described on the royals' official website. Richard has represented "Her Majesty at events in the UK and abroad, as well as attending state and ceremonial occasions ... [he] also continues to take on some of her duties, such as the presentation of The Queen's Award prizes." Richard is "The Queen's Trustee of the British Museum" and has acted as her representative for numerous overseas' engagements," first representing her majesty during a tour of the Caribbean in 1966. 
He married Birgitte van Deurs, a Danish national who he met when she "was studying in a language program" when Richard attended Cambridge University, in 1972, per Town and Country. They have three children together, though none of them are working royals. Richard and Birgitte are still married as of this writing.
So what else should you know about Prince Richard? Keep on reading for the full story.
Prince Richard wasn't supposed to be the Duke of Gloucester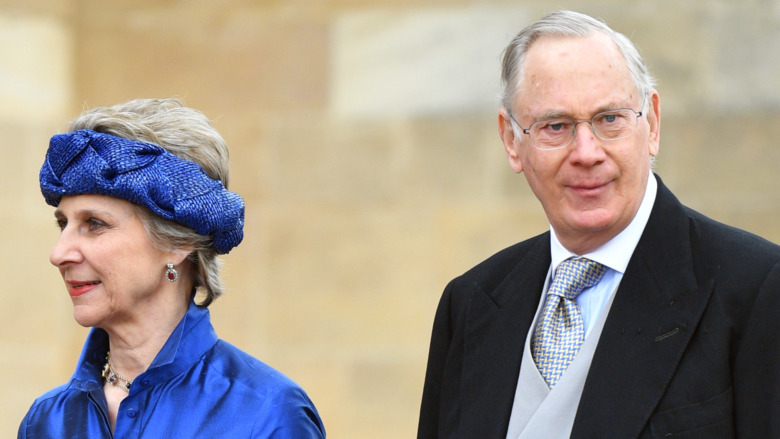 Pool/max Mumby/Getty Images
Much like Queen Elizabeth II when she was young, Prince Richard was not trained to become a working royal. He was the second son of the Duke of Gloucester and thus was prepared to be a commoner, reported Town and Country. That's because Richard's older brother, William, was set to take on the title and responsibilities of their father. So Richard took up the study of architecture, attending Cambridge University and graduating in 1969 with "his Diploma in Architecture" and "went into practice as a partner in a firm of London architects," per the royal family's official website. His dream career got cut short, however, when his brother tragically died in 1972. 
The late Prince William (Richard's elder brother) "was an accomplished pilot and President of the British Light Aviation Centre," reported The Scottish Sun. He was the owner of "several aircraft and competed in amateur air shows" and, it was one of these shows that led to his death. Not long after their plane took off, it "banked abruptly," and the wing sheared off. The aircraft crashed and burst into flames, killing William and his passenger. Upon his brother's death, Richard immediately assumed the duties of the heir of the Duke of Gloucester, and he hasn't looked back since.