Britney Spears Finally Answers The One Question Fans Have Been Asking For Years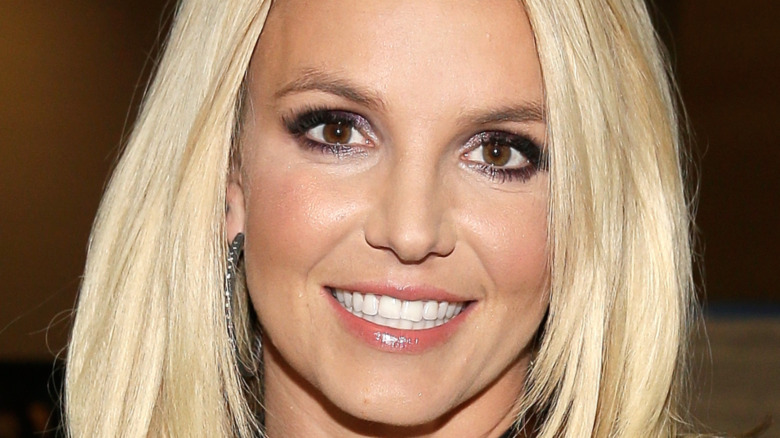 Isaac Brekken/Getty Images
Britney Spears has finally answered the one burning question that fans have been asking her for years: Is she okay? The pop star took to Instagram on April 16, 2021, to share a video of herself doing a bit of a Q&A. Spears started off by telling her 29.3 million Instagram followers that she was going to answer "all" of their questions. Wearing a pair of khaki shorts and a floral crop top, Spears swayed back and forth as she talked to the camera. While fans expected Spears to answer questions that no one was actually asking — such as what's her favorite holiday, which she answered in a similar Instagram video back in August 2020 — the "Piece of Me" singer actually surprised everyone with her candid responses.
Spears started off by answering a question about whether or not she gets dizzy while spinning in her living room while she's dancing. "Yes. I get extremely dizzy," Spears said, adding "I'm a dancer, so as long as I have a focus point for my head, as I turn, as long as I keep find that spot, usually in the end it's not as bad." Next, she moved on to a question about the red refrigerator photo that she posted on Instagram, as fans were wondering if it had some kind of meaning. "Honestly, I just thought it was cool," Spears admitted. However, it is what came next that has fans freaking out.
Britney Spears says she is 'totally fine' in new Instagram video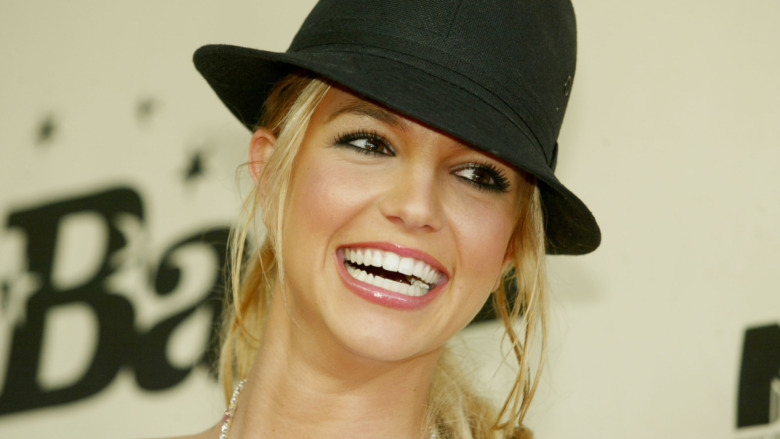 Kevin Winter/Getty Images
"Next question is, am I okay?" Britney Spears said into the camera in her latest Instagram video. "Yes, I'm totally fine. I'm extremely happy; I have a beautiful home, beautiful children. I'm taking a break right now because I'm enjoying myself," Spears said, and then the video ended. Fans were elated to hear Spears speak out on her well-being since so many have been concerned about her for years. Spears seemed very positive in her response; She was very animated as she talked, using her hands for emphasis, and making eye contact with the camera lens. The video is already proving to be quite popular with more than one million views in the first two hours it was posted.
Concerns over Spears' mental health have escalated over the past several months, as the singer has posted some strange content to social media. Additionally, Spears, who has been under conservatorship since 2008, according to the New York Times, remains at odds with her father, Jamie Spears, whom she no longer wants leading that charge. Attention surrounding Spears grew significantly after the documentary Framing Britney Spears aired on February 5, 2021. According to Spears herself, however, everything is just fine.