Why Gwen Stefani Is Unsure About No Doubt's Future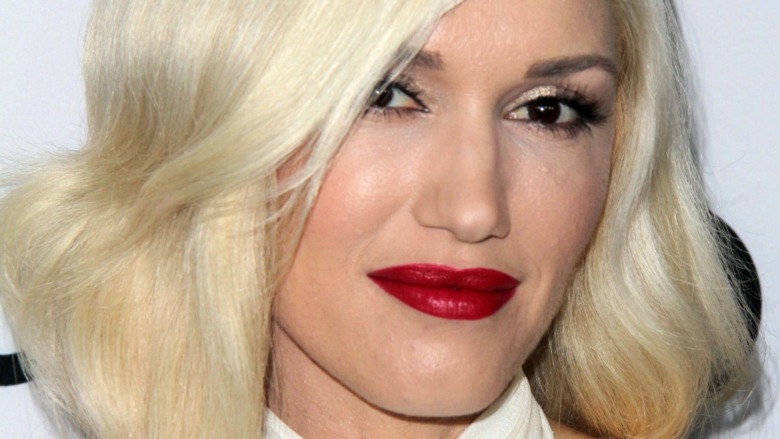 Shutterstock
Before the solo music and successful fashion lines, Gwen Stefani was the frontwoman of the ska/punk band No Doubt, which essentially introduced her to the world. Their 1995 breakthrough album, Tragic Kingdom, sold 18 million copies around the globe, according to Chart Masters, and included their signature single, "Don't Speak."
"Don't Speak" remains a classic to this day. On April 15, 2021, Stefani took to Twitter to celebrate the iconic song's 25th anniversary, writing: "25 years and 815 million views on youtube later. thank u for listening and re-listening to my music all these years happy anniversary #dontspeak! #nodoubt #skaforever #myhomies gx."
No Doubt has not released a new studio album since 2012's Push and Shove. Stefani, later on, returned as a solo artist and has since released two more albums — This Is What The Truth Feels Like and You Make It Feel Like Christmas. In 2020, she released a new single, "Let Me Reintroduce Myself," and announced she was working on a new solo album in January 2021, per Billboard. In April 2021, she teamed up with rapper Saweetie for "Slow Clap." 
Despite her many solo ventures, No Doubt will always be a big part of Stefani's legacy. In an April 2021 interview with Variety, she spoke about her future with the band. Keep reading to find out what the "Rich Girl" chart-topper said.
Gwen Stefani doesn't see a reunion happening anytime soon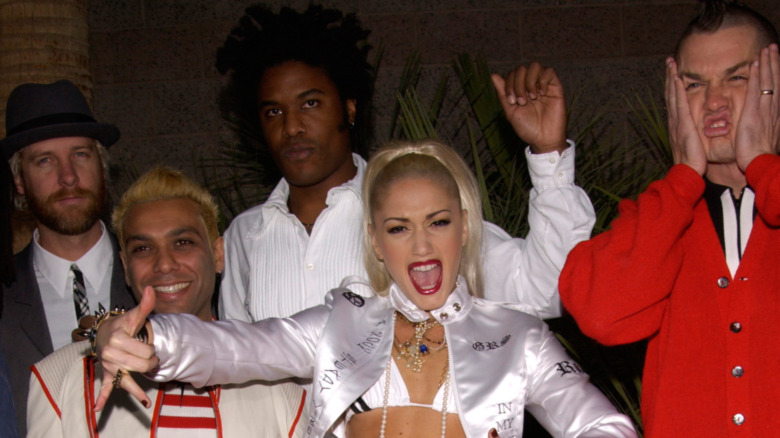 Shutterstock
While reflecting on the success and her time with No Doubt, Gwen Stefani told Variety in April 2021 that she does not see much of a future with her band members.
"I don't know about No Doubt," the mom-of-three said, adding, "We had so many years together and we all have families now and that's just our priority. I can't really imagine what the future holds with that." With that being said, Stefani felt No Doubt came to an end some time ago, explaining, "We had done some big shows together, a bunch of festivals probably six years ago, and we knew that was kind of the last thing we were going to do together."
Stefani admits she finally feels grown-up and intends to focus on raising her three sons — Kingston, Zuma, and Apollo. Along with that, she has a wedding with Blake Shelton to plan and a new solo album coming up. "It's like we're in real life now, and we were so lucky," she added. "I always think about how we never really had to grow up. Like I literally left my parents' house, went on a tour bus, and when I came home, I was a millionaire. It was such a weird existence."
While Stefani does not see a No Doubt reunion happening again, we sure hope to see them on stage one more time at some point to honor their legacy.