This Is How Queen Elizabeth Has Already Changed After The Death Of Prince Philip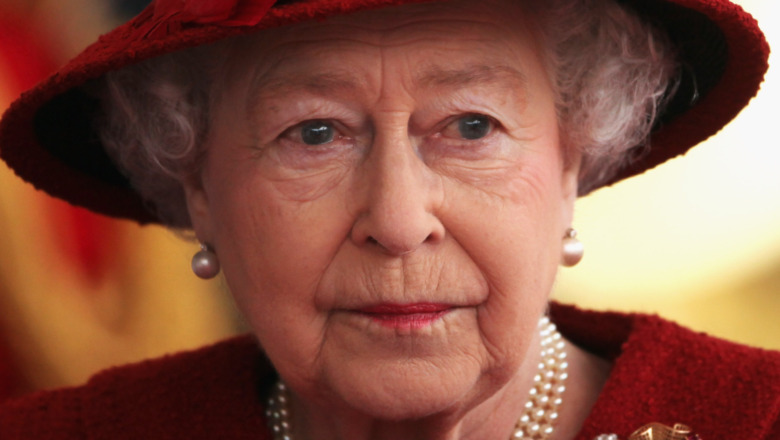 Dan Kitwood/Getty Images
Queen Elizabeth became a widow on April 9, 2021, when her husband of 73 years died. Prince Philip died less than one month after he was released from the hospital, following a one-month stay and heart surgery, according to BBC News. The Duke of Edinburgh was 99-years-old at the time of his death. In addition to his wife, Philip is survived by his four children, eight grandchildren, and 10 great-grandchildren.  
According to a report from the Daily Mail, the queen and her husband spent the few weeks before his death "reminiscing like mad," looking through some old photos, and just talking. Despite being as prepared as she could be for Philip's death, it is a big change for the queen, as she will live out the remainder of her reign without her husband by her side. Although it has only been a week since Philip's death, Her Majesty the Queen has already made some changes in her life to reflect that she has lost her husband. Keep reading to find out what those changes are.
Queen Elizabeth will take up permanent residence at Windsor Castle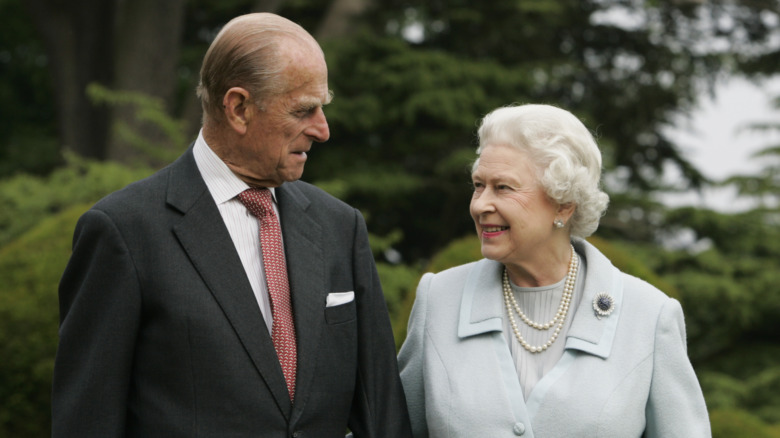 Tim Graham/Getty Images
According to the Daily Mail, Queen Elizabeth will live out the rest of her days at Windsor Castle. She and Prince Philip had been living at Windsor throughout the coronavirus pandemic, and it's the location where Philip drew his last breath. The report indicates that the queen has already informed her staff of the permanent change, and that, while she may go to Buckingham Palace to work, her "private papers have been brought from London to Windsor and this will now include personal possessions." 
Additionally, the Queen has changed her stationary, using "black-edged writing paper" to send letters, which is "in line with royal tradition" when a royal family member dies. She is expected to continue doing so for at least another month. While the queen has no intention of leaving the throne, the Daily Mail also reports that there may be a "soft" regency, which suggests that her son, Prince Charles, heir to the British throne, may take on more responsibilities in the wake of his father's death.