How Queen Elizabeth Is Really Doing After Prince Philip's Death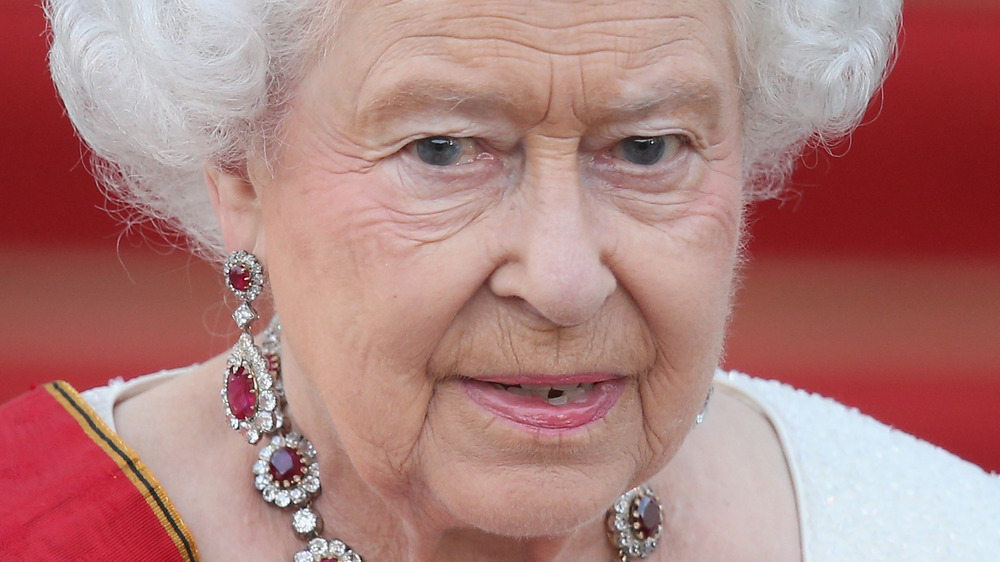 Sean Gallup/Getty Images
Prince Philip died on April 9, 2021 at the age of 99, just two months before he would have celebrated his 100th birthday. Buckingham Palace confirmed the news (via the Evening Standard), which noted that Queen Elizabeth II's husband had died "peacefully" at Windsor Castle. It added that his family members "join with people around the world in mourning his loss."
Philip had experienced a few health issues in the months leading up to his death, and had his longest stint in hospital ever just weeks before he died. He was first admitted to a private hospital in February 2021 after "feeling unwell for a few days," according to Buckingham Palace (via BBC). The public received a concerning update the following month when the royal family revealed that Philip had been moved to another hospital that was not private, but specialized in heart conditions. Though the announcement had many worried for Philip's health, good news came in March 2021 when Buckingham Palace announced he had left the hospital and returned home to Windsor Castle to be with Elizabeth.
However, only a little more than three weeks later, Philip died. Read on to find out how Queen Elizabeth II is doing at such a sad time.
Queen Elizabeth II was reportedly 'prepared' for Prince Philip's death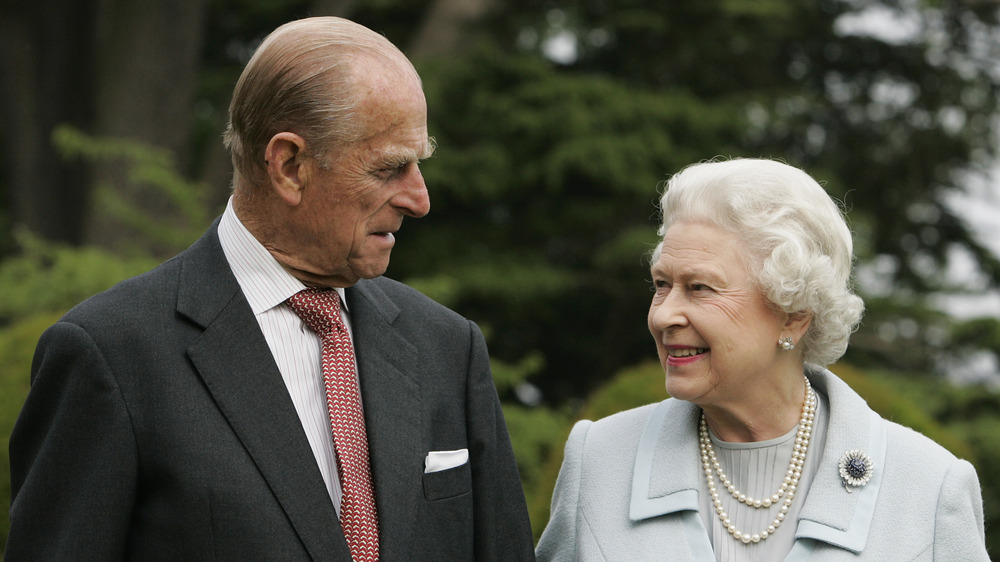 Tim Graham/Getty Images
Prince Philip's death is understandably difficult for Queen Elizabeth II, though it has been reported she was supposedly "prepared" for his death due to his age and recent health issues, according to People. Her former press secretary, Charles Anson, claimed Elizabeth "would have thought about this moment several times, and her way would be to remain as steady and as calm as possible." He added that would come "naturally to her through her temperament and her experience." Anson shared that the monarch "was always calm, no matter what was going on" while he worked for her, but noted, "for any human being, this is a very cathartic moment."
Despite the very tough circumstances, including the ongoing pandemic making things more difficult for the family, Anson shared the queen "has an enormous amount of family support for her and will also take comfort from the enormity of the support from all over the world." It has been reported that Prince Charles paid a visit to his mother at Windsor Castle on April 9, 2021, mere hours after his father's death.
Queen Elizabeth II and Prince Philip were married for more than 73 years, during which time the latter "took very seriously his role as a support for the Queen as monarch," according to Anson. No doubt the next few weeks, months, and even years are going to be difficult for the royals without Philip by their side.