The Real Meaning Behind 'Chasing After You' By Maren Morris And Ryan Hurd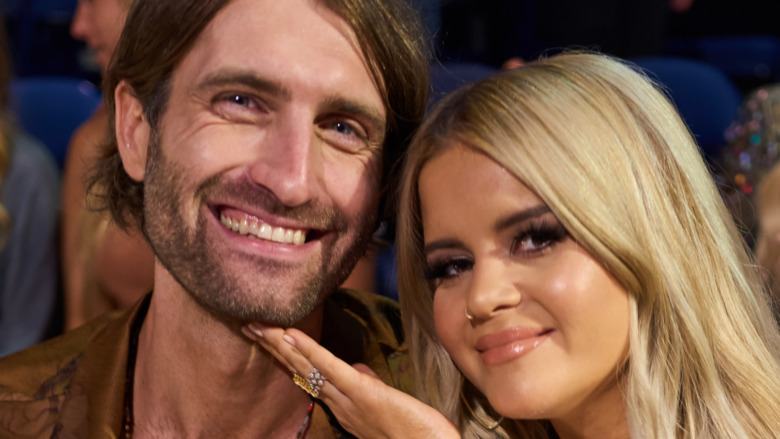 John Shearer/Getty Images
Country music artists Maren Morris and Ryan Hurd's real-life love story has all the makings of a great country song. In fact, music has played a key role in their relationship! Long before Morris was topping charts with hits like "My Church" and "The Bones," the pair met as songwriters at a studio session in Nashville in 2013 where they wrote "Last Turn Home," per The Boot. Channeling this chemistry into music, Hurd penned "Love in a Bar" in 2017, which speaks to how his feelings for Morris developed during late-night songwriting sessions. "We would write and then after we'd go over to a bar in midtown and have a couple beers," Hurd told People of the hit single. "That's when we started making a real connection, beyond a creative partnership." 
The couple tied the knot in 2018. A day before their wedding, Hurd released "Diamonds or Twine," a romantic ballad featuring "a play on the traditional wedding vows," which he shared with Morris after proposing, per The Boot. But despite their shared musical history, Morris and Hurd had yet to release an official duet together until February 2021, when they dropped the single, "Chasing After You," according to the Tennessean. By April 2021, "Chasing After You" had peaked at No. 32 on the Billboard Hot Country Songs chart and racked up nearly 2.5 million views on YouTube — but what is this song really about? Let's take a look!
"Chasing After You" reminds the couple of their early courtship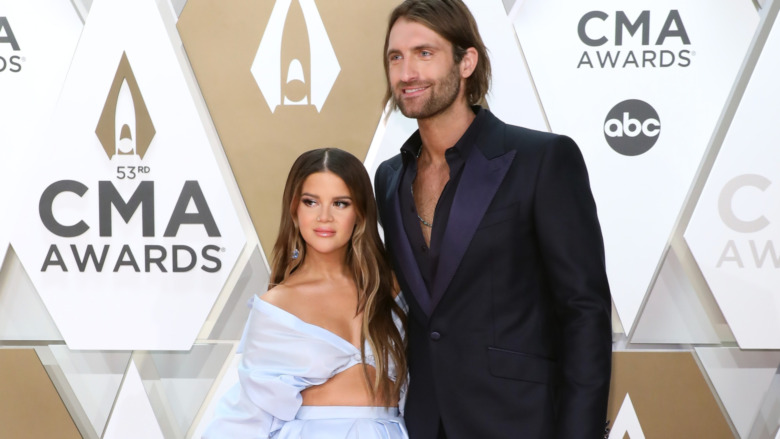 Taylor Hill/Getty Images
Despite not having written "Chasing After You," the song struck a personal chord for Maren Morris. "It really reminded me of Ryan and my story, getting together, when we first met, becoming friends through co-writes, and over the years, falling in love with each other," she revealed in an interview with CBS. "It all started with that foundational aspect of friendship."
With lyrics like "Wish I could quit you but it feels too good / If I could turn it off, you know I would / But something 'bout you makes me think we could / Make it after all," the steamy song chronicles the ups and downs of a couple who can't seem to shake one another. For Morris and Ryan Hurd, it's a reminder of their early courtship days when things weren't so clear-cut. "It wasn't the easiest road for us to come together," Morris told Billboard. "We were in separate relationships when we met. ... I think it reminds us of falling in love with each other and not being able to really act on it yet." 
According to Hurd, the song made the rounds in Nashville, with artists like Keith Urban holding onto it before Hurd was able to lay claim to it. "For some reason, it never worked out with the other people who loved it," he joked to Billboard. Maybe, that's because "Chasing After You" was always meant to be his and Morris'.