Inside Maren Morris And Ryan Hurd's Marriage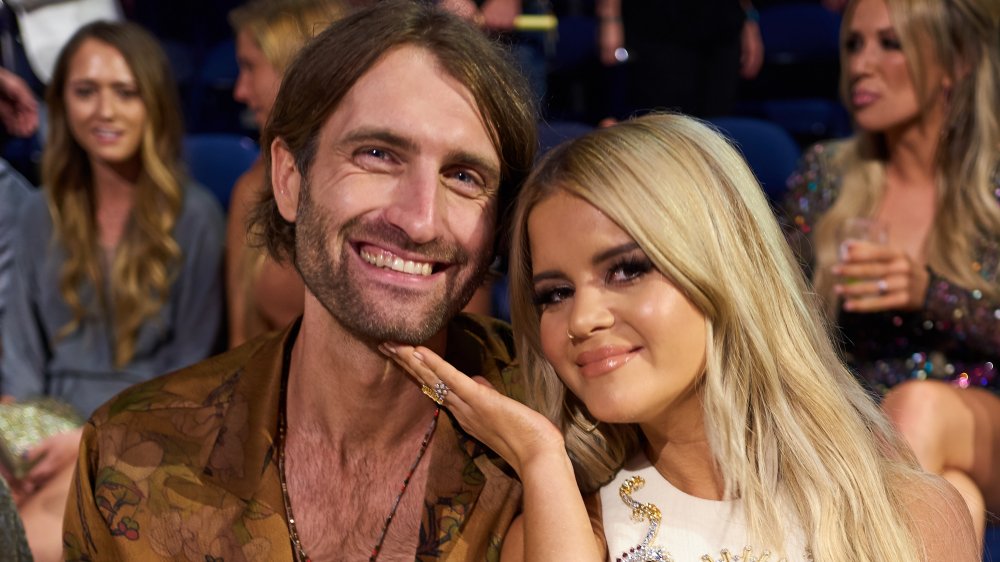 John Shearer/Getty Images
Maren Morris' marriage to Ryan Hurd is a country song come to life! Morris — a Grammy-winning singer and Texas native, per AllMusic – began blurring the lines between musical genres on her 2016 major studio studio album debut, Hero. The lead single from the album, "My Church," put her on the charts, figuratively and literally, but her genre-bending ability reached its full potential on 2018's "The Middle." 
"The Middle," co-written and produced by Zedd and Grey, broke the record for most weeks at the top of Billboard's dance chart, per Forbes, a record previously held by The Chainsmokers' "Closer." Though it's since been broken again, to put it simply, the song was a massive hit. Per Vulture, Zedd actually had 12 singers "take a crack at the vocal" before choosing Morris, including Demi Lovato and Carly Rae Jepsen. Huh! While those singers surely would have brought their own flair, Morris brought a country edge that arguably made the song not just a hit record, but a record-breaker.
While Morris' rise to fame is inspiring, so is her marriage to singer-songwriter Ryan Hurd. Per Taste of Country, the pair — who tied the knot on March 24, 2018, and share son Hayes Andrew Hurd — are "one of country music's most admired couples." Read on for her and Hurd's amazing, musical love story.
The couple is inspired to write songs about one another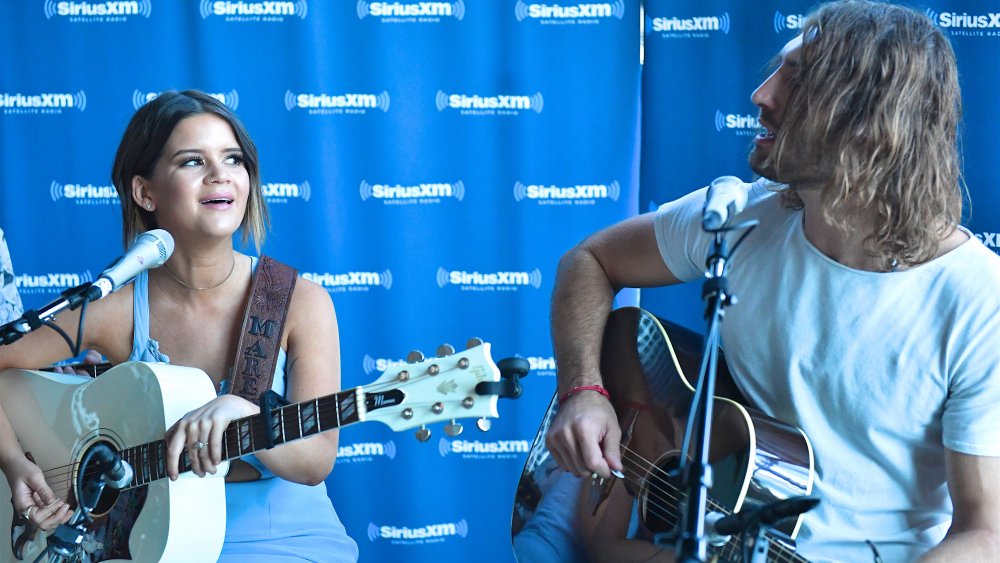 Jason Davis/Getty Images
How did Maren Morris and musician husband Ryan Hurd first meet? According to The Boot, the pair first crossed paths in 2013. As they were both coming up in the Nashville country music scene, they began writing songs together, and their writing dates at pubs (cute!) would soon became something more. 
"We would write and then after we'd go over to a bar in midtown and have a couple beers," Hurd told People in 2017. "That's when we started making a real connection, beyond a creative partnership." Together, the pair wrote "Last Turn Home," which ended up being a Tim McGraw song, per The Boot. During the sessions they also co-wrote Hurd's "Love in a Bar," which, per Rolling Stone, is an autobiographical account of their love story. The lyrics include, "We were just friends, just hanging/ Just sitting 'round waiting for somebody to cross the line." Hint hint...
 "It was the start of a wonderful writing relationship," Morris told People in 2017. "...[T]here was always this writing chemistry in the room, and eventually, the timing of it was undeniable," Morris continued. "We had such a foundation built off writing so many songs over the years that we were like, 'Why are we avoiding this?'" Keep reading, because Morris and Hurd's marriage proposal story is just as sweet as their creative meet-cute, despite some speed bumps as Morris' career took off.
Maren Morris and Ryan Hurd aren't afraid to 'have some tough talks'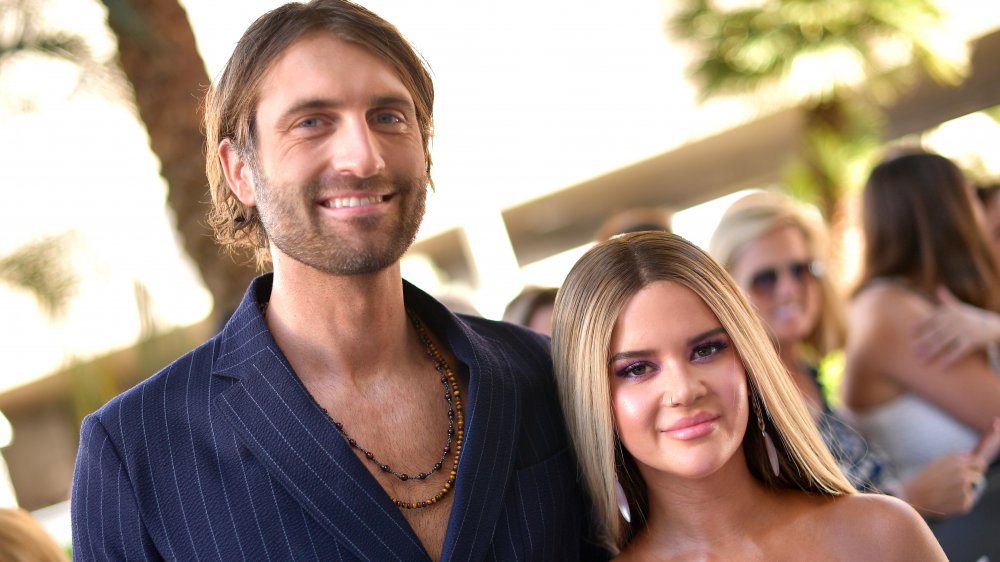 Matt Winkelmeyer/acma2019/Getty Images
So how did Ryan Hurd finally propose? According to The Boot, it happened over the Fourth of July weekend in 2017 at Hurd's family lake house, where more than just figurative fireworks took place. 
"[W]e had, like, 15 people at this little house," Hurd told Rare Country. "I had had that [ring] in my pocket for a while, and I was just looking for a good time. I woke up on the 3rd and I said to myself that that was the day..." Morris and Hurd got some alone time on a rowboat on the lake, per The Boot, and he popped the question as the sky ignited in fireworks. "It was a beautiful night and there weren't a lot of people on the water," Hurd said. "... [T]here were fireworks all around the lake, and I told her I bought all those fireworks just for her." Aww!
But it hasn't been all country comfort for the pair. Immediately after their nuptials, Morris departed on a tour without Hurd, which was reportedly a challenge. "It was probably the hardest part of our relationship," the singer told Esquire in March 2019. "We went on our honeymoon, and then I immediately went on this gigantic tour opening for Niall Horan." She continued, "It was a tough summer," adding, "But we have grown so much closer because we had to make some hard decisions and have some tough talks ..."