The Truth About What Prince Philip's Coffin Flowers Really Mean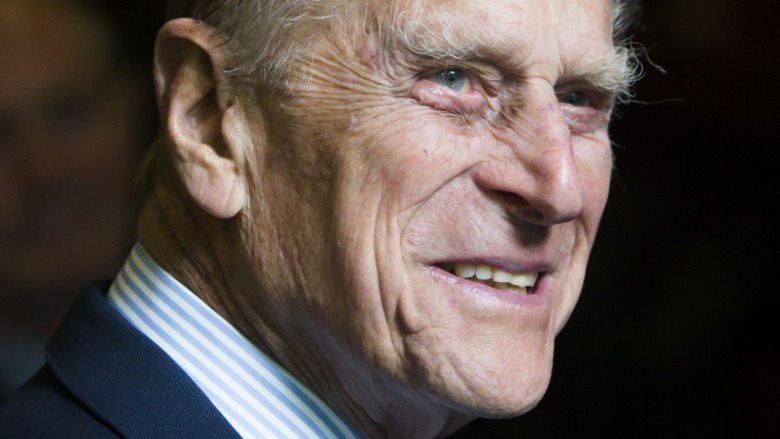 Wpa Pool/Getty Images
Held on April 17, 2021, the royal funeral service for Prince Philip, Duke of Edinburgh, included just 30 friends and family of the prince and about 730 military personnel (via CNN). The service took palace at St. George's Chapel in Windsor Castle, where Prince Charles, Prince William, Prince Harry and of course, Her Majesty, the Queen of England were in attendance.
Onlookers hoping to pay their respects to Prince Philip were disappointed to find out they would be unable to due to COVID-19 restrictions. However, plans for the duke's funeral were underway long before the pandemic and long before Prince Philip's death on April 9, 2021. In fact, details for the precession of Prince Philip's casket were fine-tuned by the duke himself, who helped design his coffin and the Land Rover that carried it, according to CBS News.
Said personal touches, including the duke's custom-designed Land Rover, met his more "practical" style. "That vehicle's unique and idiosyncratic silhouette reminds the world that he was above all a practical man who could take something very traditional — whether a machine, or indeed, a great national institution — and find a way by his own ingenuity to improve it, to adapt it, for the 20th and the 21st century," said Prime Minister Boris Johnson.
Other aspects of Prince Philip's coffin, however, came from the personal touches by his wife, Queen Elizabeth II.
Queen Elizabeth II hand-selected flowers for Prince Philip's casket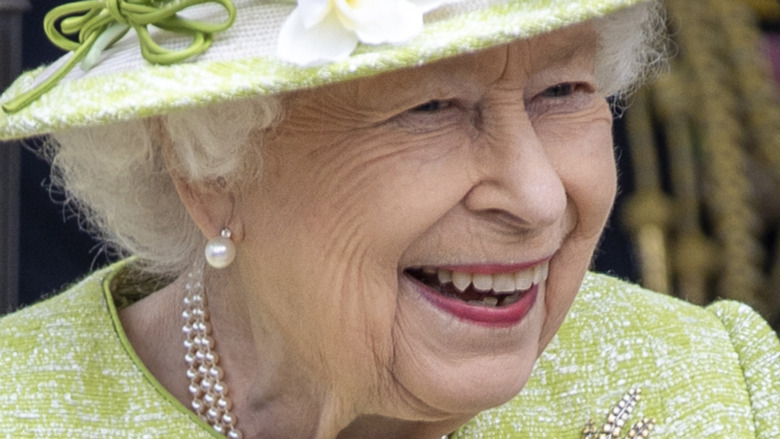 Wpa Pool/Getty Images
Prince Philip, the Duke of Edinburgh's coffin was one of many elements in the royal funeral service that featured personal elements. The casket itself was topped with a sword, Prince Philip's naval cap, and a wreath of white flowers, according to CBS News. Queen Elizabeth II and other members of the royal family accompanied the casket as it made its way to St. George's Chapel.
The flowers were a personal touch by the duke's wife, the Queen of England, who hand-selected the wreath for her husband. According to the royal editor of Hello! magazine, Emily Nash, the wreath of white flowers included "lilies, roses, freesias, wax flowers, sweet peas, jasmine," she tweeted. According to ABC News, the flowers were chosen because they were considered "low-key, reflective of Philip's no-fuss attitude."
Perhaps, however, the most personal touch was what laid on top of the flowers... a personal note written by the queen herself (via Sky News).