Who Is Dan Smyers' Wife, Abby Law?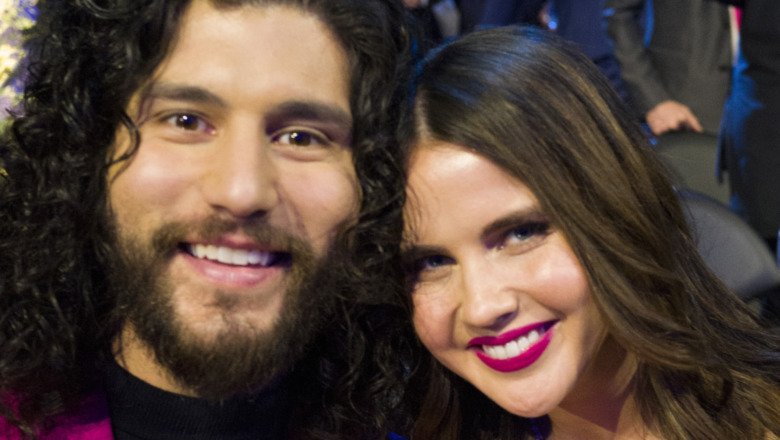 John Shearer/Getty Images
Dan+Shay's Dan Smyers and his wife Abby (née Law) share one of the sweetest love stories in country music. You could say their love has gone to the dogs ... literally. Smyers met Law in 2013 at an animal rescue center in Nashville. They had significant things in common right from the start — both are vegetarians who are deeply committed to animal rescue, The Boot reported.
Smyers and Law dated for three and a half years. In November 2016, Smyers proposed to Law while vacationing in Hawaii, People reported. They married in a sunset ceremony in May 2017. After the wedding, Law shared a wedding photo of the couple and their dogs to her Instagram account, writing, "Wouldn't have been our wedding without the most important members of the wedding party (sorry friends, we love you too)." 
She went on to also post a tribute to her new husband. "The father to our canines. The keeper of my heart. The hardest working man I know. My best friend. My partner. My husband," she wrote. "Thank you for making my dreams come true and choosing me to walk beside you in this life. This weekend was unforgettable, thank you to our family and friends who were a part of it. Living a true dream."
So who is Abby Smyers? Keep reading to find out more. 
They rescued another dog that was in distress and then another one after that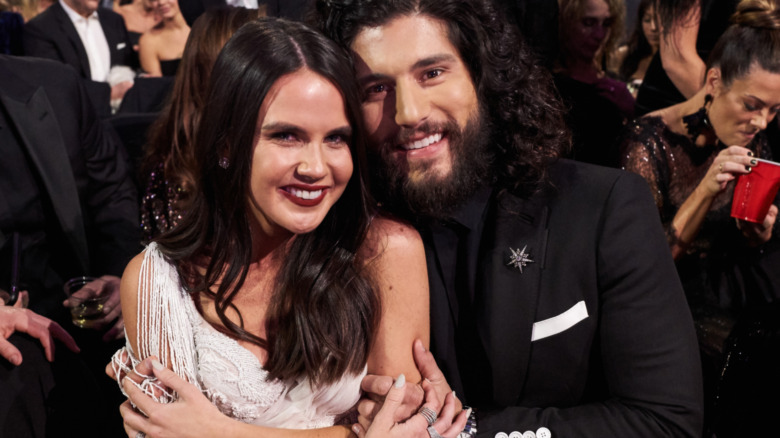 John Shearer/Getty Images
According to her Instagram page, Abby Smyers (née Law) is a full-time "animal rescue advocate" and "herbivore." She did have another job at one point, though; in one Instagram post, Abby describes taking a leap of faith to be with her now-husband, Dan Smyers. "I quit my stable job. We adopted a brown dog," she wrote. "We had no idea where life would take us but we surely knew we loved each other and we wanted to do it together." 
Abby seems to have plenty of fun outside of her partnership with Dan, too. The animal lover is also a huge fan of the Kansas City Chiefs, and, at least before the pandemic, loved sharing travel shots on her Instagram.
Of course, dogs are hugely important to Abby to this day. The couple included the Proverbs: 12:10 Animal Rescue in Nashville in their wedding registry so guests could donate to the rescue, People reported. Then, in early 2021, the couple adopted a 16-year-old dog with a whole slew of health issues. Dan posted a photo on his Instagram, writing, "16 years old, emaciated, no teeth, etc. All alone and terrified at the shelter. We weren't going to let her live the rest of her life like that." And that, per Taste of Country, is how Smyers and Law ended up with yet another dog.