The Real Meaning Behind Prince's 'Little Red Corvette'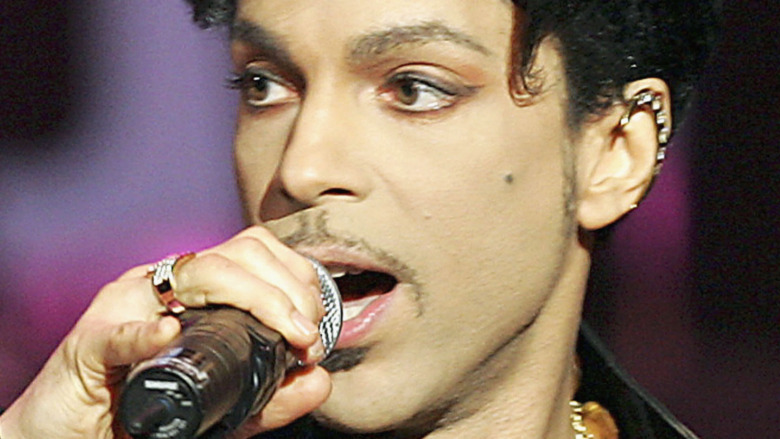 Kevin Winter/Getty Images
Of Prince's 47 Hot 100 hits, the first single to get the legendary artist a top 10 hit was 1983's "Little Red Corvette." The single peaked at No. 6, according to Billboard. The pop hit pushed the boundaries on talking about sex in mainstream music, and the artist was just 24 when he recorded the single (via Slate).
As the story goes, Prince reportedly wrote the lyrics "I guess I should have known, by the way you parked your car sideways, that it wouldn't last" after spending the night in the back of his keyboard player's car (via BBC).
"It was pure hit material and Prince coveted it for a little while," said keyboard player Lisa Coleman. "Before it was recorded, we'd play it in sound check and our manager Steve [Fargnoli] would freak out. Prince used to laugh at him: 'Oh, Steve has babies when we play this song!'" Coleman noted to BBC the story of Prince falling asleep in her car is partially true, sharing further details revealing the true meaning behind "Little Red Corvette."
Prince's 'Little Red Corvette' is actually based on another car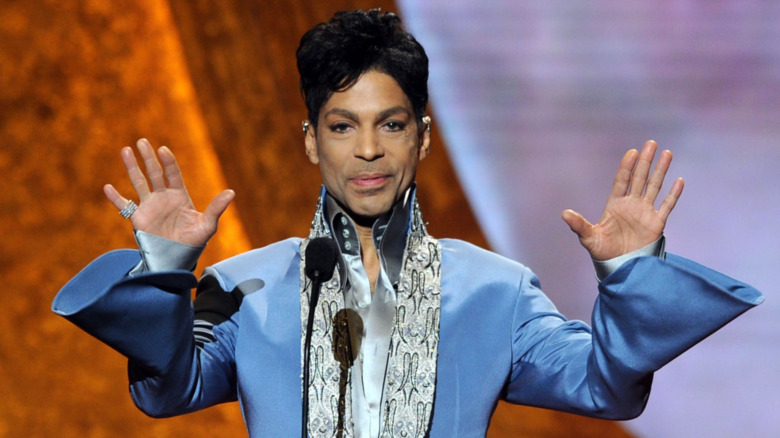 Kevin Winter/Getty Images
Speaking to BBC, Prince's keyboard player Lisa Coleman revealed the artist was doing more than simply "sleeping" in her car, in an incident that inspired his Hot 100 single, "Little Red Corvette."
"He was 'sleeping' with someone we knew called Denise Matthews [aka Vanity] and she was 'sleeping' in the back of the car, too," revealed Coleman. "I even found some of her hair wrapped around the handle that winds the window down." Can you say scandalous? Slate notes that "Little Red Corvette" isn't about "anything other than sex," with the lyrics to the song alluding to a woman with a powerful sex drive looking for a one-night stand. "See, you're the kinda person that believes in makin' out once / Love 'em and leave 'em fast" wrote Prince (via Genius). The chorus to the song goes, "Babe, you got to slow down / Little Red Corvette / 'Cause if you don't, 'cause if you don't / You're gonna run your body right into the ground."
Lisa Coleman elaborated on Prince's relationship with Matthews, telling BBC, "so I imagine they were making out, or doing whatever, in the back seat and they probably had a wonderful moment of afterglow, which is when he got the seed of the idea... But it's not a red Corvette, it's a pink Mercury!" Can you imagine singing "Little Pink Mercury"?