The Real Meaning Behind Prince's 'Let's Go Crazy'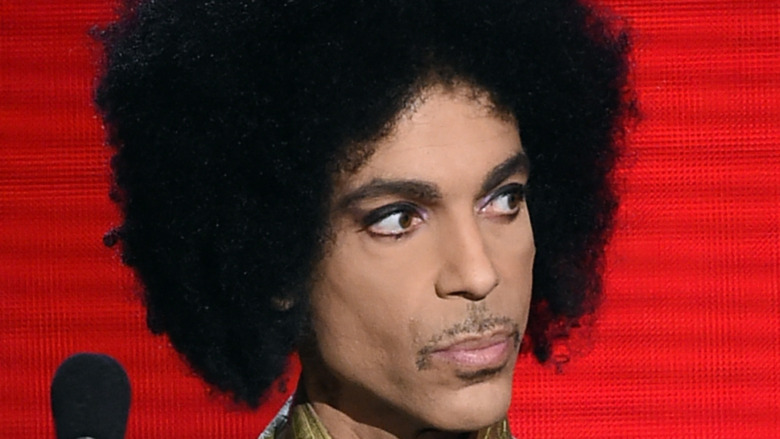 Kevin Winter/Getty Images
It begins with a single chord from a church organ. "Dearly beloved, we are gathered here today to get through this thing called 'life,'" a heavenly voice declares, in, per Genius, a "eulogy-style sermon." This is how the late legend Prince blasts off his essential 1984 album Purple Rain — and his flashy feature film of the same name. And from there, listeners are in for one of the grooviest rides of all time. 
From the driving and romantic "Take Me With U" to the sultry "The Beautiful Ones" — which Frank Ocean told GQ single-handedly inspired him to start writing music — to its epic titular closer, Purple Rain saw the iconic Prince rain down on America's headphones, car stereos, and the charts in the 1980s and beyond. 
Purple Rain has spent a total of 139 weeks on the Billboard 200 chart, and to date, per Business Insider, it's the 39th bestselling album of all time in the U.S. The music outlet Pitchfork even gave it the rare "Pitchfork 10." In 2007, Prince only added to the storm that was Purple Rain's legacy when he closed his show-stopping Super Bowl halftime show performance with its title track. The Miami Herald called it "halftime's gold standard." Today, the album essentially has its own wing in the pop music Pantheon. But what is the song that set it all off about, anyway?
Scroll down to find out the amazing meaning behind "Let's Go Crazy," the song that sets the magnanimous late Prince's Purple Rain ablaze. 
Prince's 'Let's Go Crazy' has a surprising meaning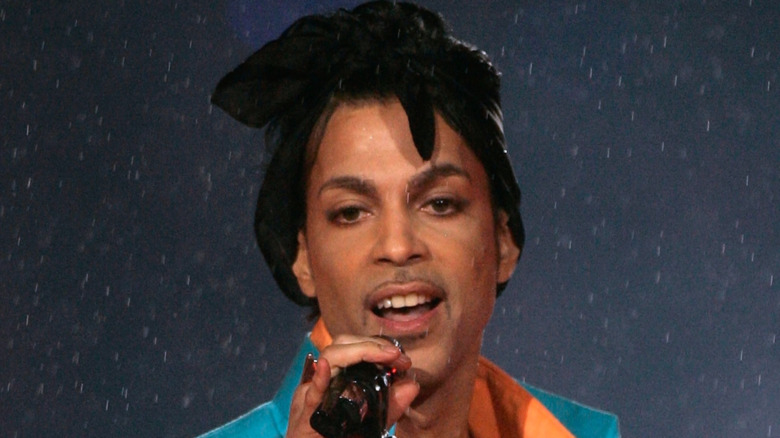 Donald Miralle/Getty Images
So what is Prince's "Let's Go Crazy" about? The tune, which was a Billboard No. 1, is apparently all about... resisting temptation? Sort of ironic given how sensual Purple Rain is (even the track's title is suggestive), but that seems to be what "The Purple One" was going for. In the song's opening spoken word sermon, lines like "'Cause in this life / Things are much harder than in the afterworld / In this life / You're on your own / And if de-elevator tries to bring you down / Go crazy (Punch a higher floor)" urge the listener to rise above negativity and, according to Genius, "above temptation." Huh! More specifically perhaps, the temptation to let negativity get to you.
"'Let's Go Crazy' was about God and Satan. I had to change those words up—the de-elevator was Satan in that song.... And 'Let's Go Crazy' was God to me...stay happy, stay focused, and you can beat the de-elevator," Prince told Chris Rock in a 1997 interview. According to the book, I Would Die 4 U: Why Prince Became an Icon, the song, "sees Prince's spirit triumphant over the everyday pains of life." The book continues, "it more closely resembles an uptempo gospel song," and sees Prince "literally in the pulpit."
Indeed, "Let's Go Crazy" sees Prince preaching his gospel, between its epic monologue and its uptempo and uplifting track. It perfectly sets up the rest of Purple Rain.