Royal Expert Reveals What Diana Would Have Thought Of William And Harry's Reunion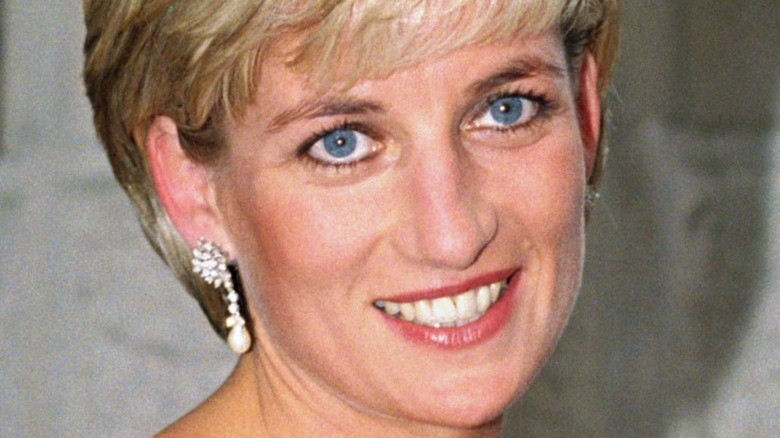 Antony Jones/Getty Images
All eyes were on Prince William and his younger brother Prince Harry at Prince Philip's funeral on April 17, as the two made their first public appearance together in more than a year. A report from the New York Post even indicated that royal aides were "on eggshells" planning the funeral because of the rift between Philip's two grandsons. At the beginning of the funeral procession, when Philip's casket was carried to St. George's Chapel, Philip's four children, three of his grandchildren, including William and Harry, and a few other close family members walked behind it. William and Harry were noticeably separated, with their cousin Peter Phillips walking between them. During the funeral service itself, William and Harry sat fairly far apart from one another as well. 
However, when the funeral was over and the attendees filed out of the church, William and Harry walked together and were talking as they made their way to nearby Windsor Castle. Many wondered what this moment meant for the brothers, and, moreover, what their late mother, Princess Diana, would have thought about their reunion. Royal expert and author Andrew Morton weighed in on just that, in an article that he wrote for The Sun. Keep reading to find out what he had to say.
Prince William and Prince Harry's reunion would have 'truly warmed Diana's heart,' experts says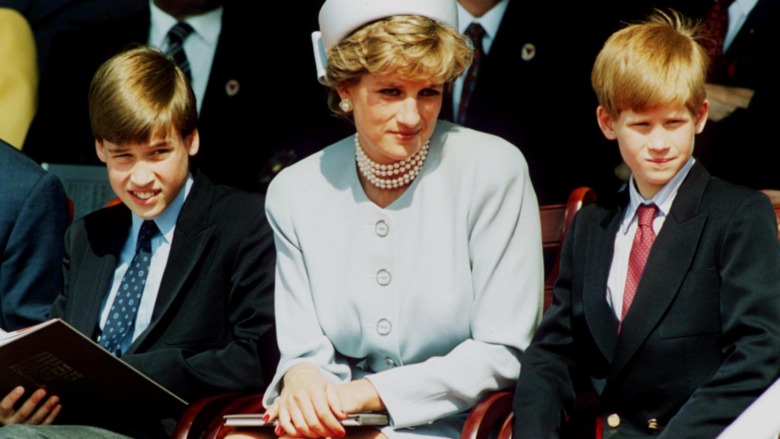 Anwar Hussein/Getty Images
In an article for The Sun, Andrew Morton wrote that Princess Diana would have really appreciated the moments that Prince William and Prince Harry shared after Prince Philip's funeral. "What would have truly warmed Diana's heart is that William and Harry, who did not even glance at one another during the procession with other royal men, did speak to one another at the conclusion of the funeral service -the first time they had met face to masked face in a year." He went on to point out that this chat was "the first sign of a possible reconciliation" after everything that has transpired between the brothers over the past couple of years. Morton specifically referenced Harry's bombshell interview with Oprah Winfrey that aired back on March 7.
Of course, William and Harry's mother couldn't have been far from their minds during the emotional funeral for their grandfather; the last time these boys walked behind a casket, it was next to Philip — at Diana's funeral back in 1997. And while it is unknown what William and Harry may have talked about or if their discussions have continued since, many hope that they can begin mending their broken relationship.