The Real Meaning Behind Prince's 'When Doves Cry'
Michael Putland/Getty Images
Upon legendary artist Prince's tragic death in 2016, actor Whoopi Goldberg simply expressed how the world felt losing the musician by saying, "This is what it sounds like when doves cry" (via Bustle). The note came from one of Prince's most notable songs, "When Doves Cry," which carries a deeper meaning.
The single itself debuted in 1984, reaching No. 1 on the Billboard Hot 100. According to Songfacts, "When Doves Cry" took control of the top spot for five weeks, forcing Bruce Springsteen's "Dancing In the Dark" into the No. 2 spot. The single comes off Prince's sixth studio album Purple Rain, which also launched some of the singer's most famous songs of his career, "Purple Rain," "Let's Go Crazy," and "I Would Die 4 U."
The meaning behind "When Doves Cry" reportedly reveals details about Prince's personal life, which the artist famously kept from fans by limiting interviews. So what does "When Doves Cry" really mean and does it have anything to do with the actual doves the artist kept in his Minnesota home?
Prince revealed details about his parent's relationship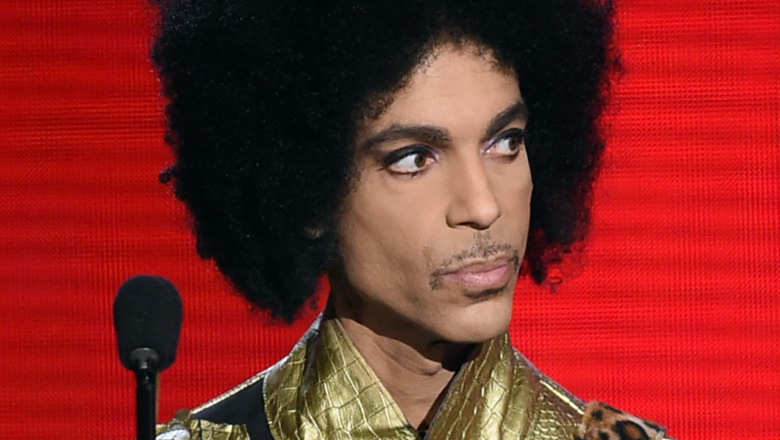 Kevin Winter/Getty Images
Despite having doves in his purple-filled oasis, Prince's "When Doves Cry" carries a deeper personal meaning that was depicted in his film Purple Rain.
According to Songfacts, the song plays during the film after Prince loses his lover, Apollonia, to his rival. The artist rides a motorcycle while memories of his love with Apollonia appear. The music video for "When Doves Cry" coincides with the song's meaning being about a rocky relationship. Lyrics to the song read, "How can you just leave me standing / Alone in a world that's so cold?" as the chorus continues to reveal intimate details about Prince's parents. "Maybe I'm just too demanding / Maybe I'm just like my father, too bold / Maybe you're just like my mother / She's never satisfied / Why do we scream at each other? / This is what it sounds like/When doves cry," sings the artist.
Songfacts reveals Prince's father was abusive towards his mother, hence the artist's fear of his relationship turning out like his parents. The doves crying seemingly refers to "what happens when two people who were once in love start to fight," per Bustle.