Inside Kaley Cuoco's Equestrian Career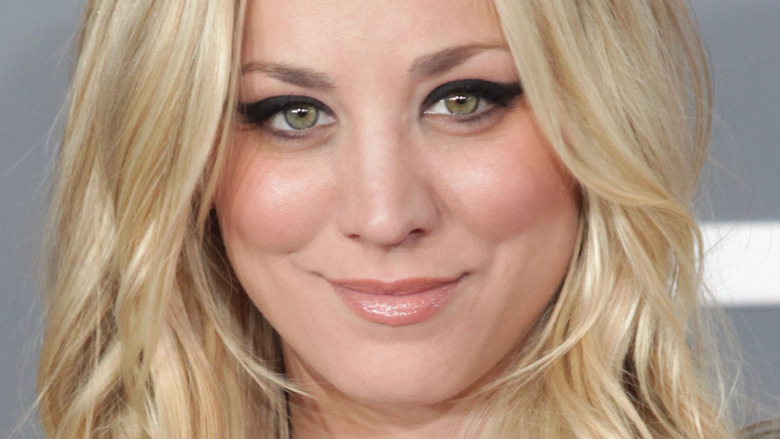 Shutterstock
Kaley Cuoco is quite the accomplished actress and arguably best known for her role as Penny on The Big Bang Theory, per IMDb. She appeared on the show since its 2007 premiere, and called it "a once in a lifetime experience," according to Variety. "It was a feel-good silly show, and these guys really were the heart of it," she told the outlet in February 2021. "They made the nerd thing cool and popular and sexy and fun. It was silly and people loved it. And I really loved my time on it."
And Cuoco really loved the massive paycheck that came along with it. She became one of TV's highest paid actors during the show's 12-season run, reportedly earning $1 million per episode, according to Deadline. The actor told Armchair Expert in November 2020 that she cried with co-star Johnny Galecki because they would never see this type of money again in their careers.
"I remember after the first negotiations, we had a lot of the same team so we would get together and have these big meetings. Then after we'd walk outside in disbelief and we would cry. We would have these long late night conversations where we would be bawling because he and I both knew this would never happen again because it won't," she said.
 But it's what she does outside of the small screen that has people talking. Keep reading for more details about her personal life.
Kaley Cuoco rides horses in her spare time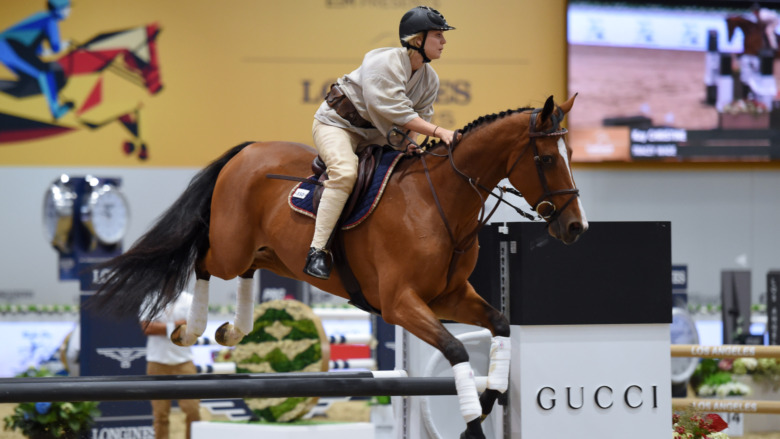 Axelle/bauer-griffin/Getty Images
When Kaley Cuoco isn't starring in the HBO hit series The Flight Attendant, she's riding horses, whom she credits for the success of her acting career. "I have six horses, and they have been the biggest blessing in my life. Horseback riding is why I'm so centered, especially in this business. I wouldn't have my career without it," she told Jimmy Kimmel in 2016 (via NZ Herald).
Her husband Karl Cook also loves horses, which is a huge bonus for their relationship. "When you share something so special, some sort of connection — for us, it's horses, but anything two people share — you have that common goal and you know that you want the same things in life, day to day, and in the future," she said.
Riding horses isn't so easy when you are a famous actor, but Cuoco makes it work with her secret identity. "I've actually started showing under a secret name," she told the talk show host (via Entertainment Tonight). "I have a little bit of an alias which would be really stupid if I said the name right now, so I've been trying to steer clear of being super noticeable, but it's a little bit hard when you're being followed around."
The actor makes an effort to stay incognito, but there's no secrets in the horse world. "The problem is too in the horse world, a lot of people know what horses you ride and the names of them," she added, "and my horses are becoming a little bit more famous than I am."