The Truth About Lionel Richie's Ex-Wives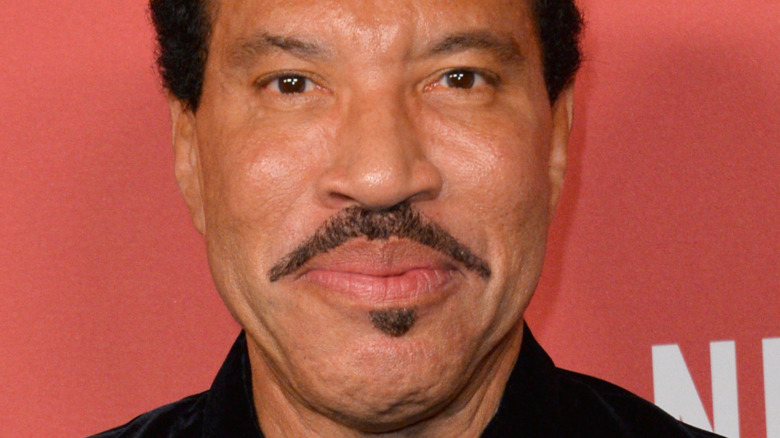 Shutterstock
Music icon Lionel Richie has remained a high-profile star since debuting on the music scene in the 1970s. Along with his impressive back catalog of hits, his personal life has also been well-documented over the years.
According to Earn The Necklace, Lionel married his first wife, Brenda Harvey-Richie, in October of 1975. The outlet reports that the duo were college sweethearts at Tuskegee University and started dating around the time Lionel joined his group, Commodores. The couple informally adopted their daughter Nicole Richie, who was born Nicole Camille Escovedo, at 3 years old as Lionel's band member Peter Michael Escovedo and wife Karen Moss couldn't afford to provide for their daughter. When Nicole was 9 years of age, Lionel and Brenda officially adopted her.
Lionel met Diane Alexander in 1984, with whom he reportedly started a romance with two years later. When they started dating, his relationship with Brenda was over. However, they weren't divorced yet. Brenda discovered Lionel's affair in 1988 when she turned up to Alexander's apartment, where the two were inside. People reported that an angry Brenda "drop-kicked" him in the "stomach area" and started to take her anger out on Alexander once he left the apartment. Lionel called the police and Brenda was arrested for assaulting him and Alexander. The following day, she was released from jail after posting a $5,000 bail. In August 1993, they got a divorce.
Lionel would go on to marry Alexander. Keep reading to find out about their marriage.
Lionel Richie and Diane Alexander went on to have a family of their own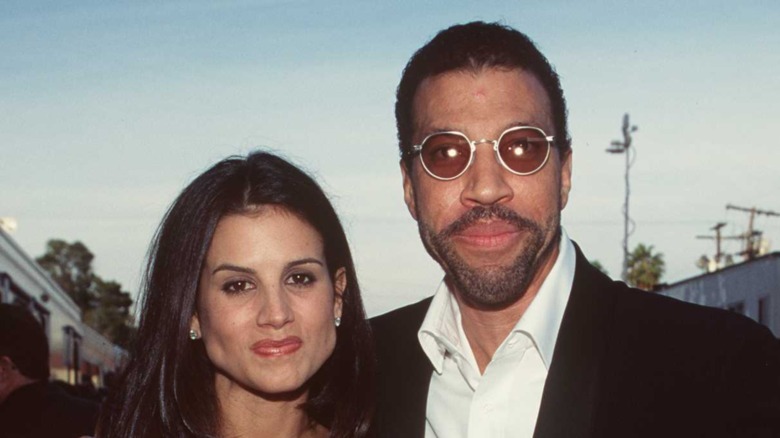 Ron Wolfson/Getty Images
After Lionel Richie's divorce from Brenda Harvey-Richie was finalized in 1993, he was able to re-marry with Diane Alexander. According to Just Richest, the duo tied the knot on Dec. 21, 1995. The previous year, they had also started their own family and welcomed their son Miles Brockman Richie on May 27, 1994. They would go on to have a daughter, Sofia Richie, on Aug. 24, 1998.
After seven years of marriage, Lionel and Alexander announced they would be splitting up in 2003, per Gossip Cop. In 2004, Alexander filed for divorce due to irreconcilable differences, according to Just Richest. With that being said, she was requesting a whopping $300,000 per month in spousal support; $20,000 of that budget was so she could pay for plastic surgery, per E! News. In the end, the divorce reportedly nearly cost Lionel a staggering $20 million. Geez! 
Since their messy split, Lionel's love life has continued to make headlines. The "Dancing on the Ceiling" hitmaker is now in another relationship after finding love with his girlfriend Lisa Parigi, per Capital Xtra. Despite their huge 40-year age gap, they both seem to be very happy with one another.