The Fast-Food Item The Queen Can't Get Enough Of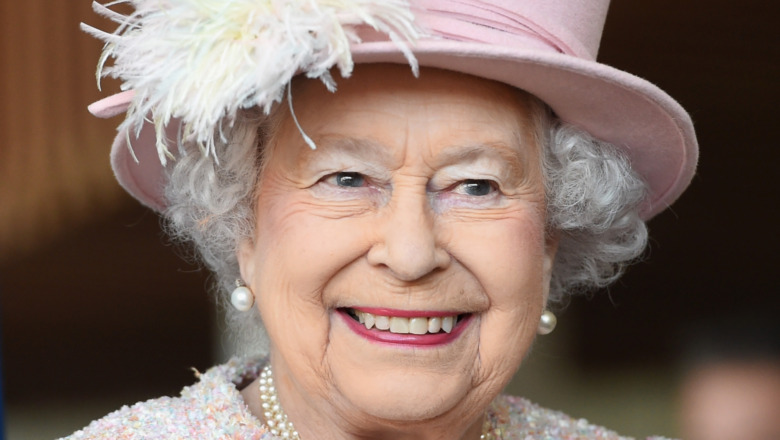 Stuart C. Wilson/Getty Images
Queen Elizabeth II has been known for many of her great loves. She adored her late husband Prince Philip since they first met as young children. The monarch has also been well-known for her great affinity for wearing white pearls, a tradition within the royal family's women. And who could forget Queen Elizabeth II's beloved corgi dogs? Per People, the queen used to write letters to her staff from her pups.
And one member of her staff, royal chef Darren McGrady, cooked the queen, Princess Diana, Prince William, and Prince Harry their meals for 15 years, according to the chef's website. Over the years, McGrady has revealed that Queen Elizabeth II disliked garlic, but enjoys Kellogg's cereal and dark chocolate, according to Marie Claire. As for Prince Harry and Prince William, they loved to eat McDonald's Happy Meals as young boys.
While the queen wasn't a fan of fast-food chains, there was one item she loved more than anything.
The queen had her chef cook up this fast-food treat all the time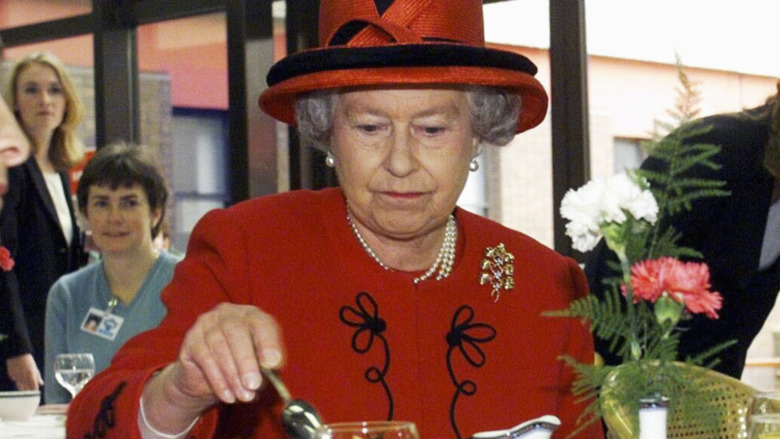 According to Insider, royal chef Darren McGrady said that Queen Elizabeth had him and the other chefs recreate fast-food favorites, rather than have to go to a McDonald's herself. And the one fast-food staple she loves is hamburgers.
The queen loved them homemade by the royal chefs and preferred to eat them in her own unique way, too, per Insider. She didn't eat them with buns. McGrady told the outlet, "We would make our own burgers, They would shoot deer, and we would do venison burgers. There'd be gorgeous cranberry and everything stuffed into them, but we never set buns out."
Meanwhile, Queen Elizabeth II's late husband Prince Philip was more adventurous with his meals. In an interview with HELLO!, McGrady said, "He always went for weird and crazy and different foods. I think just a steak was boring, so he'd say, 'Let's have jugged hare or snipe or teal (birds) or partridge' – all of these different game from off the estate."