RHONJ: The Truth About Margaret Josephs' First Husband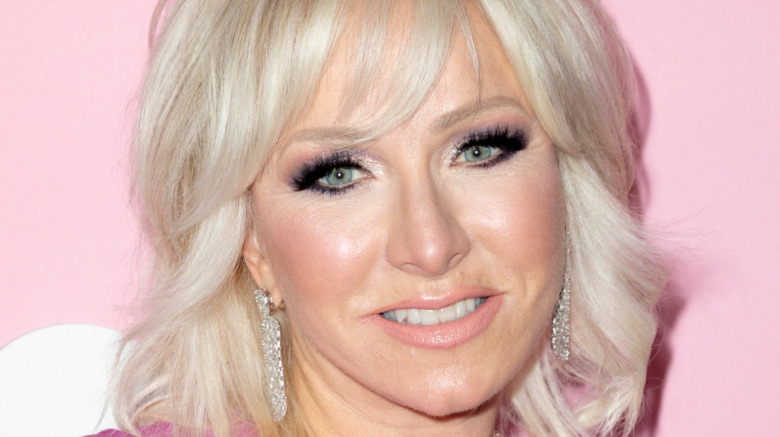 Shutterstock
We may receive a commission on purchases made from links.
Margaret Josephs has been married to Joe Benigno since 2013, but before that, she had a nearly 20-year marriage to her first husband, Jan Josephs. The Real Housewives of New Jersey veteran was married to Jan from 1994 to 2013. He appeared in one episode of RHONJ in 2019, per IMDb, but fans still do not know a whole lot about him.
The future designer met her first husband, who was 20 years her senior, after graduating from the Fashion Institute of Technology in New York City, per Romper. The two tied the knot when Margaret was only 24 years old, and she became an instant stepmom to Jan's three kids, aged 8 to 14. The couple later had another son together.
Margaret has joked that when he was married to Jan, they were like famed comedy couple "The Bickersons," and they're better off as friends than as a couple. In 2018, she even tweeted, "Jan is one of my [best friends]. This was one of our Saturday morning rituals – bagels and coffee by the window."
Margaret's marriage to Jan ended over her infidelity with her current husband Joe, and it caused a rift with her stepkids, according to People. The Bravo star told the outlet she was "sorry" about the way the end of her marriage played out. "But no one leaves a happy marriage," she added. "Our marriage was way over before Joe walked in the picture. Jan knows what happened, and we're good friends... we're still a team."
Jan Josephs learned a secret about his marriage when his ex-wife dropped a bombshell in her tell-all book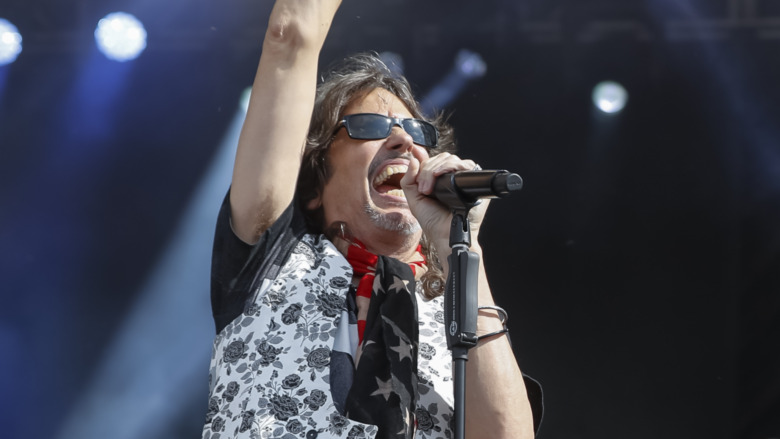 Michael Hickey/Getty Images
Margaret Josephs recently opened about her first marriage in her tell-all, Caviar Dreams Tuna Fish Budget. And it turns out, her affair with Joe Benigno wasn't the first time she strayed from her first marriage. In the book, she detailed an affair that she had with Foreigner lead singer Kelly Hansen (pictured above) while she was married to Jan Josephs.
The most shocking part of Margaret's confession was that she revealed Jan remained clueless about her fling with the rock star until she wrote her book this year. Margaret told Us Weekly that Jan would "find out about [the affair] for the first time" when her book dropped. "It happened so long ago... He's not going to care," she said. She added that the hardest part of writing her book was reliving her "painful" first marriage. 
Margaret didn't totally blindside Jan about her plans to write a book, though. She shared some details of the project with him ahead of time and also cleared with him some photos of him that she wanted to use. "Of course, I spoke to him about [the book]," Margaret told Us Weekly. "I have some pictures I was putting in. He was like, 'Wow, Marge. I was one good-looking guy. I was in great shape, I can't believe that was me'... I was like, 'Jan, that was our honeymoon. And you were only 47 and I was 27."