What Miranda Lambert Made Her Husband Do At The ACMs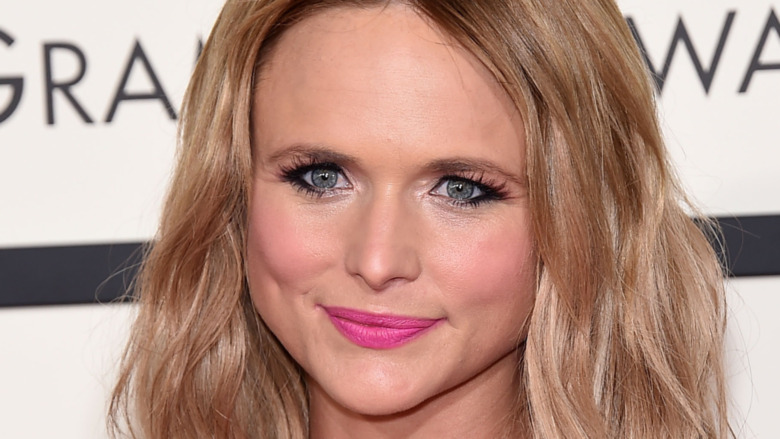 Shutterstock
Who needs an entourage when you have a hands-on husband? Miranda Lambert hit the 56th American Country Music Awards on April 18 with her "bright-eyed" and "excited" hubby Brendan McLoughlin dutifully by her side. Lambert, whose first ACM award was back in 2007, told People McLoughlin not only is a "great date" but also provides even more "joy" to country music's biggest night. She shared, "It's fun to bring a husband into this whole family that was from New York City and didn't know a lot about country music. He gives me new joy about it because he's kind of bright-eyed and excited and ready to have fun!"
The event marks the couple's third ACM Awards together, after tying the knot back in February 2019, per Country Living. Lambert met McLoughlin at work, albeit in a very different professional capacity — he was doing her security during a live performance. McLoughlin, a now-retired New York City police officer mingled with one of country music's biggest stars after her Good Morning America appearance. "My girlfriends, the Annies, saw him and knew I might be ready to hang out with someone," Lambert told The New York Times. "They invited him to our show behind my back." Despite hailing from two very different worlds, Lambert said McLoughlin is taking to his "flashy" new life like a duck on water. "He loves it, actually. He's super glam, like he's one of these 'Dapper Dan' type dudes."
So how did McLoughlin support Lambert at the ACMs? Keep on reading to find out.
Miranda Lambert has a dutiful husband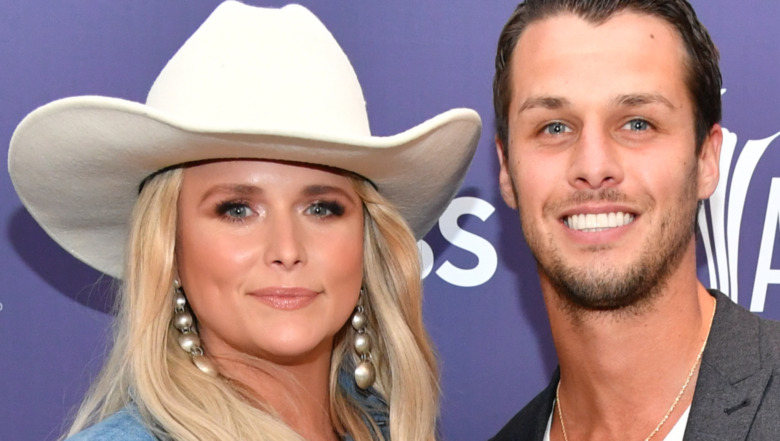 Jason Davis/Getty Images
Aside from dressing the part, Miranda Lambert's husband also knows how to play the role. The "Bluebird" singer called Brendan McLoughlin a "trouper" for providing an extra hand during awards shows and events with pandemic restrictions persisting. "When we're out here, like today, me and my manager always say we are our people, but especially right now during COVID, because you don't get any credentials," she told People. "So like everyone does everything — I mean all hands on deck. But Brendan's a trouper. He's just fun, and he's a great date, no matter what we're doing."
Lambert jokingly admitted that aside from his manual labor requirements — carrying various clothes and music gear — McLoughlin also took on a little moral support by way of easing her nerves through alcoholic beverages. "Brendan was holding the jackets and the guitar case today, poor thing. I'm like, 'Hey, thanks for coming to the ACMs, can you make me another drink?'" she told People.
Lambert, who got nominated for four awards at the 56th American Music Awards, is the most celebrated artist in ACM history — but despite missing out on some accolades this time around, she's still feeling good. "It reminds me like, how dang lucky are we?! This is really fun."