What Was The Outcome Of Prince Harry's Meeting With Prince William?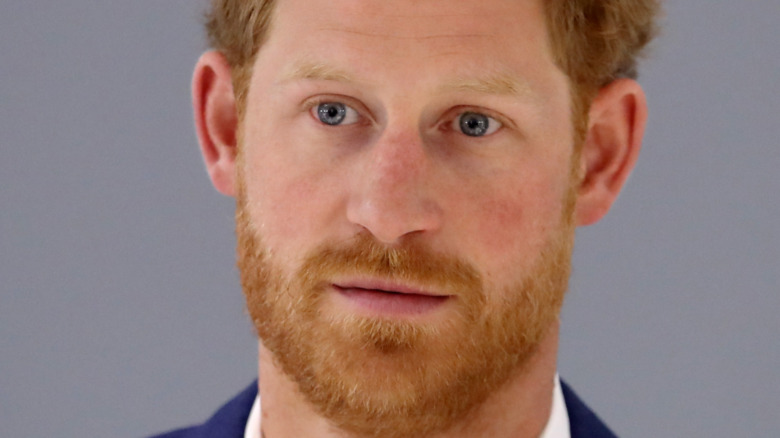 Chris Jackson/Getty Images
Prince Harry and his brother Prince William were reportedly joined by their father Prince Charles for a two-hour-long sit-down after Prince Philip's funeral on April 17, according to The Sun. The report indicates that the three men held a meeting of sorts at Windsor Castle, marking the first time they've all sat down together in more than a year. The discussion comes after Harry and Meghan Markle's interview with Oprah Winfrey unleashed quite a few bombshell claims about the royal family, including one in particular about concerns that unnamed royal family members had over Archie's skin tone, according to CNN.
"It's early days but you'd hope this is exactly the first step Philip would have wished for," a source told The Sun of Harry's talk with his brother and their father. Details about what was discussed were not made public, but sources believe that Harry and Meghan's decision to leave the UK, and their interview with Oprah more than likely came up. So, how did the talks progress? Read on to find out.
Prince Harry's talk with his family was reportedly 'unproductive'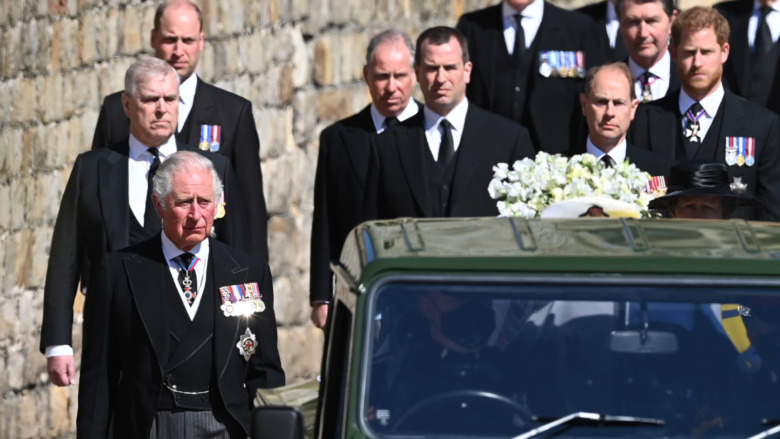 Leon Neal/Getty Images
Since Prince William and Prince Harry were seen chatting after Prince Philip's funeral, a source told The Sun that it was a good time for them to sit down and talk about things that have transpired over the past couple of years. "Harry and William appeared cordial as the cameras rolled and that seemed to pave the way for Charles to join them when everyone had left," the source explained. However, the sit-down with their dad was described as "unproductive," according to at least one source. This echoes an earlier discussion that Harry had with his family. On the March 16, episode of CBS This Morning, Gayle King, who is best friends with Oprah Winfrey, shared that she had spoken with the Duke and Duchess of Sussex, via CBS Boston. She said that Harry had spoken to his family following their explosive interview with Oprah, but that the conversations were "not productive." It seems things haven't gotten much better — but, perhaps, they could.
"There is a lot to be unravelled here. This is a falling-out that has gone on for a long time. They need the time, space and the trust," royal biographer Penny Junor told The Sun after Philip's funeral. She believes that Harry should stay in the UK for a while longer to keep the discussions moving, and maybe — just maybe — things will start to improve.